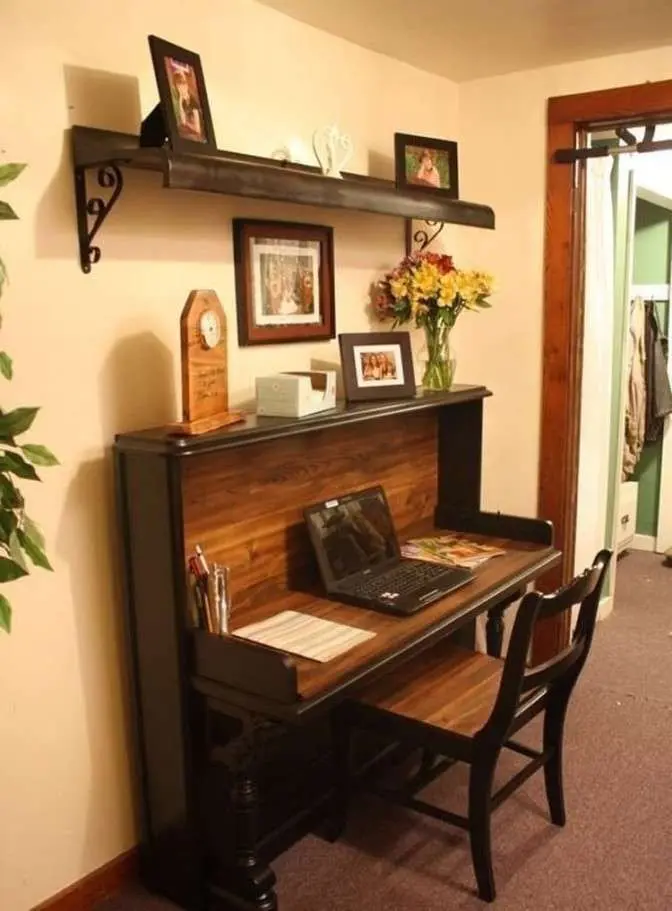 How to choose a low-budget electric guitar
A lot is written about how to buy an electric guitar: some advise exclusively black and cheap, others only expensive, even if used. Some recommend a convenient tool, others are pleasant to look at, and they offer to get used to the form in the process.
We looked at it and thought:
Buying an expensive instrument when you are not sure that the

electric guitar

is yours means taking a big risk.

Learning to play on a disgusting sound is also not an option, suddenly it will make you quit music!
So this article was born – in an attempt to answer the question: how to buy an inexpensive but good electric guitar, what to pay for and what to save on.
Frame
Guitarists to this day argue vehemently about whether the material of the body affects the sound or not. The electric guitar is an electronic instrument, there is no doubt that the sound is created by the string, picked up by the pickup and amplifies the combo. How significant the participation of the corps in this process is not clearly defined.
Ever since the first Fender guitars, the opinion has been firmly established that the wood absorbs and reflects the vibrations of the string – and thus gives the sound special characteristics: sonority, depth, velvety, etc. Alder and ash create a bright, easy-to-read sound, while mahogany and basswood create a rich, long-lasting sound. This approach has even been called the "wooden theory".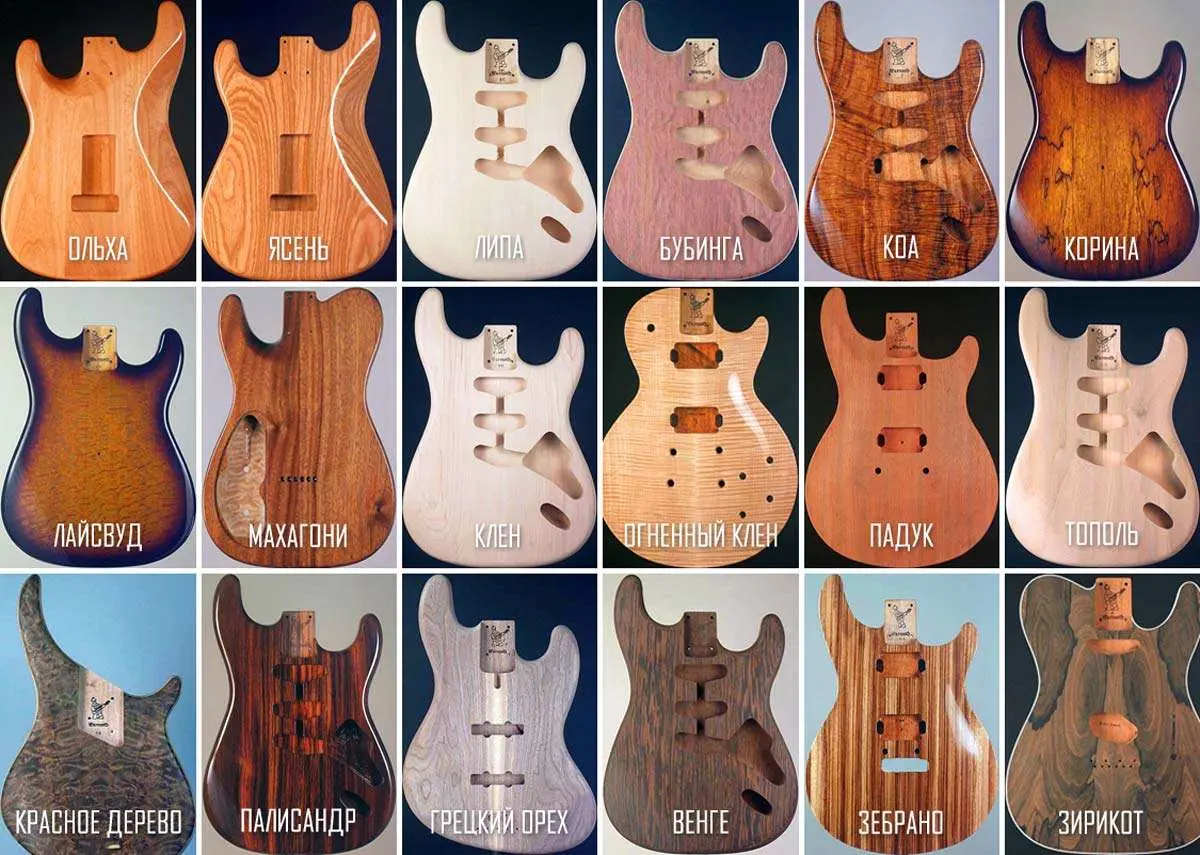 Her opponents are experimenting and trying to determine by ear whether mass-producers are right to make guitars out of wood. And they come to the conclusion that acrylic, rosewood and packaging cardboard "sound" the same. However, most guitars are still made from wood.
For the first instrument, a wooden case is a suitable option. You can test the "wooden theory" yourself. But if you want to buy an electric guitar inexpensively, get ready for the fact that the body will be glued from several pieces of wood, and not cut from one. There are cases even made of plywood – cheap and cheerful (up to 10,000 rubles)! By appearance, it is impossible to determine from what material and in what way the body is made, only to disassemble.
The form
When a friend bought the first electric guitar, it did not matter to him what kind of wood and how it was made. Appearance was the only thing that mattered. Today, from the height of the accumulated musical experience, he will not even remember how good it sounded. But at that moment he was happy!

Conclusion: the first instrument is better to take a wooden one, but the main thing is that you like the guitar!
Pickups
2 types of pickups are installed on the guitars: the single creates a bright sonorous sound, the humbucker – overloaded.
The single is the pickup that sounded the first Fender Telecaster and Stratocaster. Gives a clear sound, suitable for solos, additional effects and fighting. It is successfully used in blues , jazz and pop music.
The humbucker is designed to reduce the hum of the hum and is made up of two coils. Not afraid of overload, suitable for heavy music.
Звукосниматели. Энциклопедия гитарного звука Часть 4
Conclusion: if you have not yet decided on a style, choose an instrument with two single – coils and one humbucker . You can play any kind of music with this set.
Price
Four factors affect the price at once: the manufacturer, materials, place of production and, of course, workmanship.
An overly famous manufacturer (such as Fender or Gibson) contributes too much to the price. Subtract it and see how much is left for materials and workmanship. Therefore, if you choose an electric guitar for 15,000 -20,000 rubles, it is better to refuse too well-known brands.
Cheap and massive electric guitars are made in China, Indonesia and Korea (Fender and Gibson too). You can't confuse with American guitars: "Americans" cost at least 90,000 rubles. We offer you to take a closer look at not so pretentious, but solid manufacturers.
Yamaha releases electric guitars of the Pacifica series (14,000 rubles). Classic Stratocaster body, two types of pickups and Yamaha quality make these instruments versatile and suitable for different musical styles.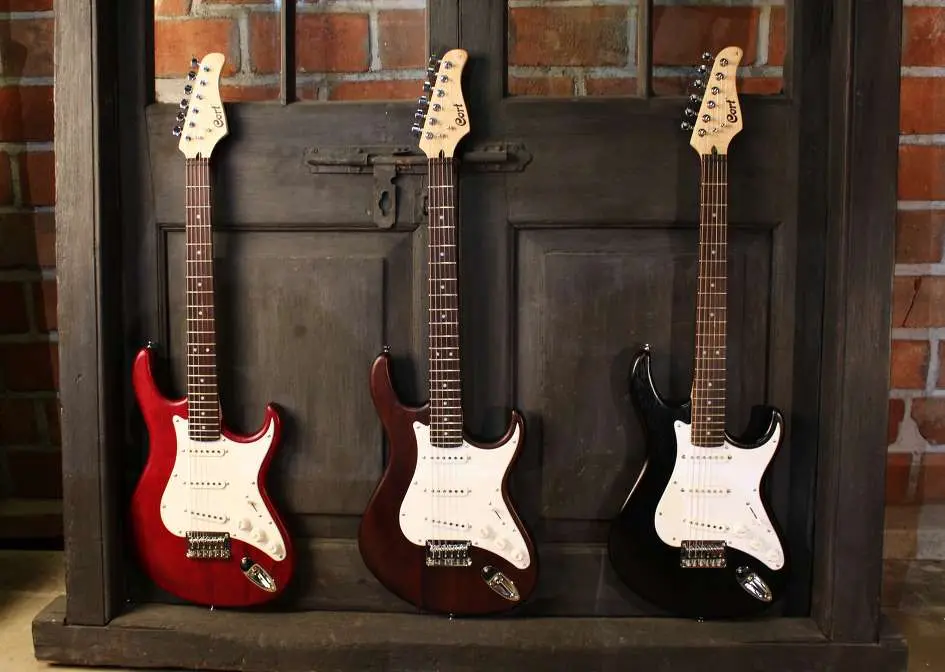 Cort makes a lot of guitars for beginners: different shapes, woods, pickups and features. The Cort factory is located in Indonesia between the ocean and the mountain range, where nature itself constantly maintains 50% humidity – ideal for working with musical instruments.
Conclusion: we choose not a big name, but a good manufacturer.
The electric guitar is primarily an electronic instrument. Buying one guitar is not enough. You need a cord and a combo, if desired, an effects pedal. Read more about how to choose a combo here.
Summary
When buying your first electric guitar (even from an online store), determine the affordable price limits. Select the appropriate manufacturers from them. Choose a model according to the form and electronic filling. Inspect the selected guitars, make sure that there is no damage, the neck is even, and the strings do not rattle. Hear how they sound. Take what you like!