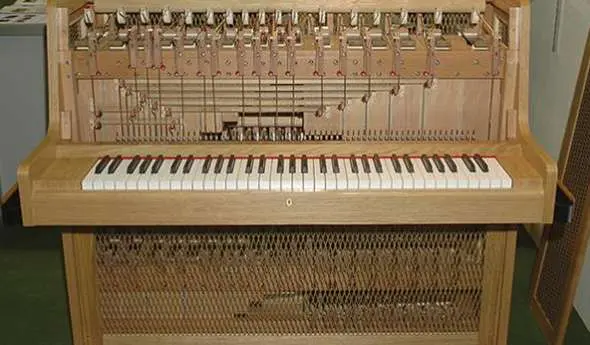 The cell – percussion keyboard musical instrument that looks like a small piano. The name comes from the Italian word celeste, which means "heavenly". Celesta is most often not used as a solo instrument, but sounds as part of a symphony orchestra. In addition to classical works, it is used in jazz, popular music and rock.
Ancestors chelesty
In 1788, the London master C. Clagget invented the "tuning fork clavier", and it was he who became the progenitor of the celesta. The principle of operation of the instrument was to strike hammers on tuning forks of different sizes.
In the 1860s, the Frenchman Victor Mustel created an instrument similar to the tuning fork clavier – the "dulciton". Later, his son Auguste made some improvements – he replaced the tuning forks with special metal plates with resonators. The instrument began to resemble a piano with a gentle sound, similar to the chime of a bell. In 1886, Auguste Mustel received a patent for his invention, calling it "celesta".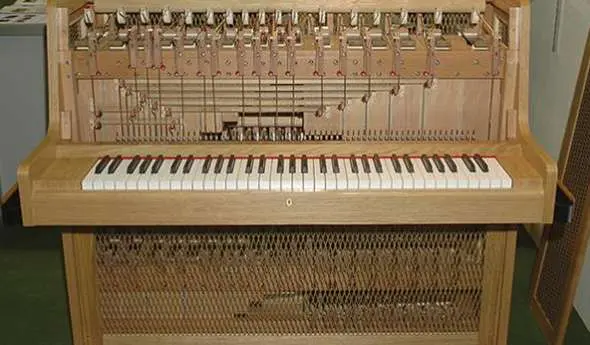 Tool Distribution
The golden age for the celesta came at the end of the 1888th and beginning of the XNUMXth century. The new instrument was first heard in XNUMX in the play The Tempest by William Shakespeare. Celesta in the orchestra was used by the French composer Ernest Chausson.
In the twentieth century, the instrument sounded in many famous musical works – in the symphonies of Dmitry Shostakovich, in the Planets suite, in Silva by Imre Kalman, a place was found for it in later works – Britten's A Midsummer Night's Dream and in Philippe Guston" Feldman.
In the 20s of the twentieth century, the celesta sounded in jazz. Performers used the instrument: Hoagy Carmichael, Earl Hines, Mid Luck Lewis, Herbie Hancock, Art Tatum, Oscar Peterson and others. In the 30s, American jazz pianist Fats Waller used an interesting playing technique. He played two instruments at the same time – with his left hand on the piano, and with his right hand on the celesta.
Distribution of the tool in Russia
Celesta gained popularity in Russia thanks to P.I. Tchaikovsky, who first heard its sound in 1891 in Paris. The composer was so fascinated by her that he brought her with him to Russia. For the first time in our country, the celesta was performed at the Mariinsky Theater in December 1892 at the premiere of The Nutcracker ballet. The audience was amazed by the sound of the instrument when the celesta accompanied the dance of the Pellet Fairy. Thanks to the unique musical sound, it was possible to convey even falling drops of water.
In 1985 R.K. Shchedrin wrote "Music for strings, two oboes, two horns and a celesta". In the creation of A. Lyadov "Kikimora" celesta sounds in a lullaby.