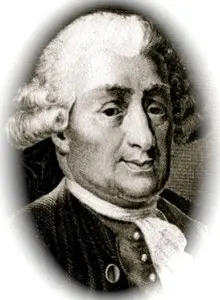 Baldassare Galuppi
Date of birth
18.10.1706
Date of death
03.01.1785
Profession
composer
Country
Italy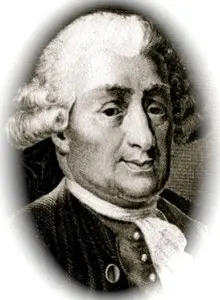 The name B. Galuppi says little to a modern music lover, but in his time he was one of the leading masters of the Italian comic opera. Galuppi played a prominent role in the musical life of not only Italy, but also other countries, especially Russia.
Italy 112th century literally lived by the opera. This beloved art gave vent to the Italians' inborn passion for singing, their fiery temperament. However, it did not seek to touch the spiritual depths and did not create masterpieces "for centuries". In the XVIII century. Italian composers created dozens of operas, and the number of Galuppi's operas (50) is quite typical for that time. In addition, Galuppi created many works for the church: masses, requiems, oratorios and cantatas. A brilliant virtuoso – a master of the clavier – he wrote over XNUMX sonatas for this instrument.
During his lifetime, Galuppi was called Buranello – from the name of the island of Burano (near Venice), where he was born. Almost all of his creative life is connected with Venice: here he studied at the conservatory (with A. Lotti), and from 1762 until the end of his life (except for the time he spent in Russia) he was its director and leader of the choir. At the same time, Galuppi received the highest musical post in Venice – bandmaster of St. Mark's Cathedral (before that, he had been assistant bandmaster for almost 15 years), in Venice since the late 20s. his first operas were staged.
Galuppi wrote mainly comic operas (the best of them: "The Village Philosopher" – 1754, "Three Ridiculous Lovers" – 1761). 20 operas were created on the texts of the famous playwright C. Goldoni, who once said that Galuppi "among musicians is the same as Raphael is among artists." In addition to comic Galuppi, he also wrote serious operas based on ancient subjects: for example, The Abandoned Dido (1741) and Iphigenia in Taurida (1768) written in Russia. The composer quickly gained fame in Italy and other countries. He was invited to work in London (1741-43), and in 1765 – in St. Petersburg, where for three years he directed court opera performances and concerts. Of particular interest are Galuppi's choral compositions created for the Orthodox Church (15 in total). The composer in many ways contributed to the establishment of a new, simpler and more emotional style of Russian church singing. His student was the outstanding Russian composer D. Bortnyansky (he studied with Galuppi in Russia, and then went to Italy with him).
Returning to Venice, Galuppi continued to perform his duties at St. Mark's Cathedral and at the conservatory. As the English traveler C. Burney wrote, "the genius of Signor Galuppi, like the genius of Titian, becomes more and more inspired over the years. Now Galuppi is no less than 70 years old, and yet, by all accounts, his last operas and church compositions abound with more enthusiasm, taste and fantasy than at any other period of his life.
K. Zenkin