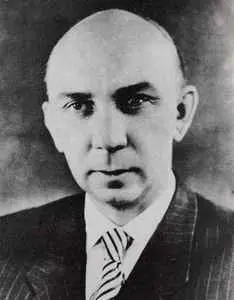 Georgy Mushel
Date of birth
29.07.1909
Date of death
25.12.1989
Profession
composer
Country
the USSR
The composer Georgy Alexandrovich Muschel received his initial musical education at the Tambov Music College. After graduating from the Moscow Conservatory in 1936 (composition class of M. Gnesin and A. Alexandrov), he moved to Tashkent.
In collaboration with composers Y. Rajabi, X. Tokhtasynov, T. Jalilov, he created musical and dramatic performances "Ferkhad and Shirin", "Ortobkhon", "Mukanna", "Mukimi". Muschel's most significant works are the opera "Ferkhad and Shirin" (1955), 3 symphonies, 5 piano concertos, the cantata "On the Farhad-system", the ballet "Ballerina".
Staged in 1949, the ballet "Ballerina" is one of the first Uzbek choreographic performances. In the musical dramaturgy of "Ballerinas", along with folk dances and genre scenes, a large place is occupied by the developed musical characteristics of the main characters, built on the national melodies of "Kalabandy" and "Ol Khabar".
L. Entelic