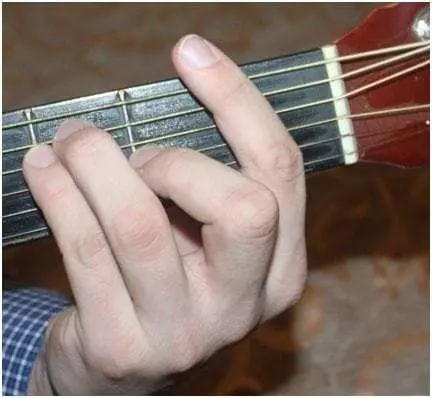 Exactly F chord on guitar should be your first barre chord because it will be used the most. There are several nuances in the technique of setting barre. The index finger should never be parallel to the nut. The index finger must be tilted, otherwise you will not be able to properly clamp the strings.
There is also the option of clamping the F chord without the barre.
How to hold an F chord?
So how do you play the F chord?
All strings should sound. Everything!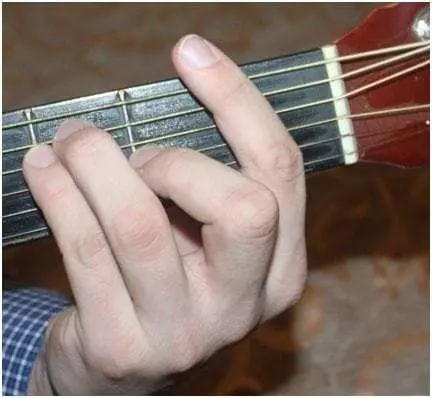 Something like this (in the picture above) is clamped barre F chord on guitar. Unlike ordinary chords, here you have to hold all the strings at once with your index finger at the first fret. This is the essence of barre.
Watch the video on how to play the F chord on the guitar, it's very helpful
Now look at the comment:

hence we conclude that the chord is really complex 🙂
F chord on guitar very important. At its core, it is similar to the E chord, except that all the strings in this case are pressed with other fingers, because the index acts as a capo. Once you master this chord, you will have no problem playing other useful barre chords. Moreover, it is this chord (the F chord) that is the most popular among barre chords and is used in many songs.
At first, it may seem that you will never be able to strike a chord at all (fingers are small, weak, strings are bad, etc.), but in fact these are all excuses. I remember that for 3-4 days I studied hard to play this chord. That is, in one day you should not succeed! The most important thing is not to lose zeal, but to train and continue to put this chord. Over time, you will start to get better and better.