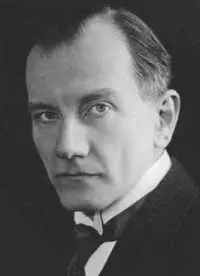 Ernst Dohnany (Donany) (Ernst von Dohnányi) |
Ernst von Dohnányi
Date of birth
27.07.1877
Date of death
09.02.1960
Profession
composer, conductor, pianist, teacher
Country
Hungary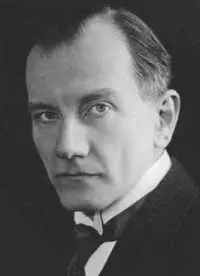 In 1885-93 he studied piano, and later studied harmony with K. Förster, organist of the Pozsony Cathedral. In 1893-97 he studied at the Academy of Music in Budapest with S. Toman (piano) and H. Kösler; in 1897 he took lessons from E. d'Albert.
He made his debut as a pianist in 1897 in Berlin and Vienna. He successfully toured in Western Europe and the USA (1899), in 1907 – in Russia. In 1905-15 he taught piano at the Higher School of Music (since 1908 professor) in Berlin. In 1919, during the Hungarian Soviet Republic, he was director of the Higher School of Musical Art. Liszt in Budapest, since 1919 conductor of the Budapest Philharmonic Society. In 1925-27 he toured the United States as a pianist and conductor, including in author's concerts.
Since 1928 he taught at the Higher School of Musical Art in Budapest, in 1934-43 again its director. In 1931-44 music. Director of the Hungarian Radio. In 1945 he emigrated to Austria. Since 1949 he lived in the USA, was a professor of composition at Florida State University in Tallahassee.
In his performing activities, Dokhnanyi paid great attention to promoting the music of Hungarian composers, in particular B. Bartok and Z. Kodály. In his work he was a follower of the late romantic tradition, especially I. Brahms. Elements of Hungarian folk music were reflected in a number of his works, especially in the piano suite Ruralia hungarica, op. 32, 1926, especially in the piano suite Ruralia hungarica, op. 1960, XNUMX; parts of it were later orchestrated). Wrote an autobiographical work, "Message to Posterity", ed. MP Parmenter, XNUMX; with a list of works).
Compositions: operas (3) – Aunt Simon (Tante Simons, comic., 1913, Dresden), Voivode's Castle (A Vajda Tornya, 1922, Budapest), Tenor (Der Tenor, 1929, Budapest); pantomime Pierrette's Veil (Der Schleier der Pierrette, 1910, Dresden); cantata, mass, Stabat Mater; for ok. – 3 symphonies (1896, 1901, 1944), Zrini overture (1896); concerts with orc. – 2 for fp., 2 for hide; chamber-instr. Ensembles – Sonata for VLC. and fp., strings. trio, 3 strings. quartet, 2 fp. quintet, sextet for wind, strings. and fp.; for fp. — rhapsodies, variations, plays; 3 choirs; romances, songs; arr. nar. songs.