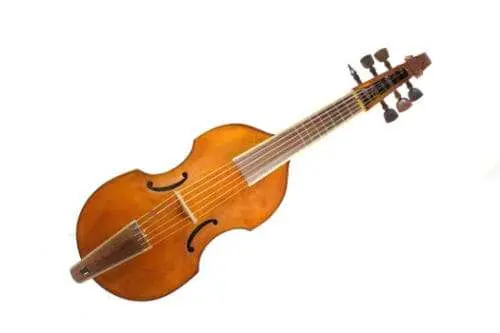 Viola da gamba: description of the instrument, composition, history, varieties
Viola da gamba is an ancient stringed bowed musical instrument. Belongs to the viola family. In terms of dimensions and range, it resembles a cello in a modern version. The product name viola da gamba is translated from Italian as "foot viola". This accurately characterizes the principle of playing: sitting, holding the instrument with the legs or laying it on the thigh in a lateral position.
History
Gambas first appeared in the 16th century. Initially, they resembled violins, but had different proportions: a shorter body, increased in height of the sides and a flat bottom soundboard. In general, the product had a low weight and was quite thin. The tuning and frets were borrowed from the lute.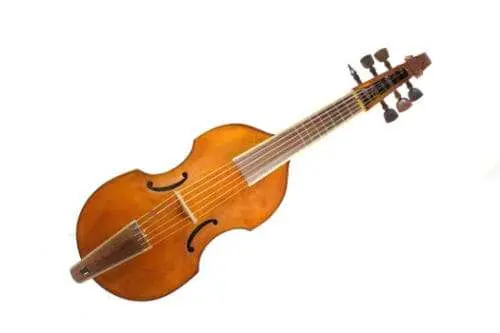 Musical products were made in different dimensions:
At the end of the 16th century, the gambas migrated to Great Britain, where they became one of the national instruments. There are many wonderful and deep English works on the gamba. But her solo abilities were fully revealed in France, where even eminent persons played the instrument.
By the end of the 18th century, the viola da gamba had almost completely disappeared. They were replaced by the cello. But in the 20th century, the piece of music was revived. Today, his sound is especially appreciated for its depth and unusualness.
TECH SPECS
The viola has 6 strings. Each can be tuned in fourths with a middle third. There is a bass product with 7 strings. The Play is played with a bow and special keys.
The instrument can be ensemble, solo, orchestral. And each of them reveals itself in a special way, pleases with a unique sound. Today there is even an electric version of the device. Interest in the unique ancient instrument is gradually reviving.
Руст Позюмский рассказывает про виолу да гамба
Johanna Rose "Viola da Gamba"