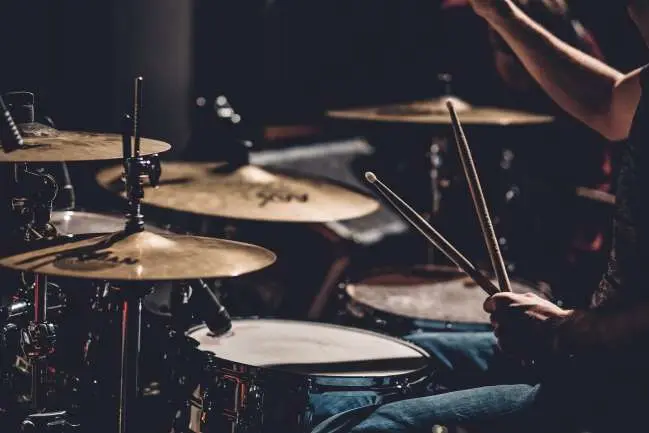 See Drums in the Muzyczny.pl store
Even the best cook will not make good soup if it has poor quality products. The same statement can be transferred to the musical ground, even the greatest virtuoso will do nothing if he comes to play a distorted instrument. A well-tuned instrument is the greater half of good music. And like the vast majority of musical instruments, drums also require a proper tuning. Well-tuned drums perfectly weave into the whole piece. Badly tuned percussion can be felt immediately, because it will seem to stand out and stand out too much. It will be especially noticeable during various transitions, as the volumes will be badly attuned to each other.
The whole drum kit consists of a number of small elements. The basic ones include: snare drum, cauldrons, i.e. tom toms, well (standing cauldron), central drum. Of course, there is also the whole equipment: stands, hi-hat machine, foot and cymbals, which we do not tune naturally 😉 However, all "drums" must be properly tuned, and it should be done in such a way that all of them together they harmonized and formed one whole.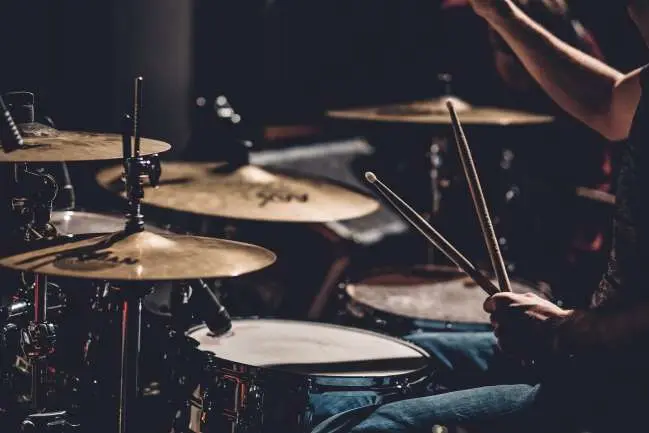 There are several techniques for tuning individual elements of the kit, and in fact, each drummer works out his own individual way that suits him best over time. Before you start tuning, you should first perform a few steps before this activity. That is, clean the edges of the drum body well with a cotton cloth so that they are clean. Then we put on the tension and hoops, which are best tightened at once with the two extreme screws at the same time until the first delicate resistance or if we only have one key, then alternately one screw, then the other opposite screw. For a tom with eight bolts, it will be 1-5; 3-7; 2-6; 4-8 bolt. One of these basic tuning techniques for individual tom-toms is hitting a stick or a finger on the diaphragm next to the bolt. We stretch the diaphragm so that the sound at each screw is the same. First we tune the top diaphragm and then the bottom diaphragm. Whether both diaphragms will be stretched in the same way, or one higher and the other lower, depends on the individual preferences of the player and what sound he expects. Many drummers tune the diaphragms in the same way, but there is also a large part that tunes the lower diaphragm higher.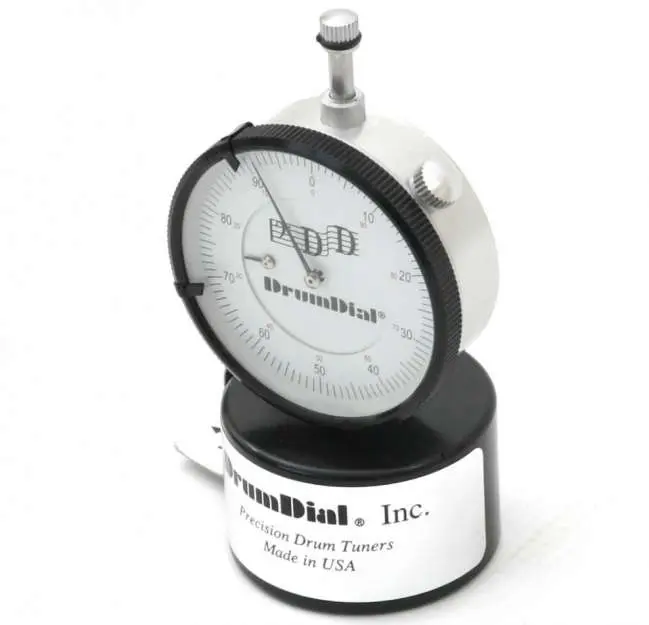 DrumDial Precision Drum Tuner Drum Tuner
How to tune the drums should depend primarily on the musical style we play. One could even be tempted to tune for a given piece of music, its atmosphere and tone. It is known, however, that when playing a live concert, we cannot twist the screws every time between songs during the concert. So we have to find the most optimal sound for our kit to embrace our entire performance. In the studio, things are a bit different and here we can really tune the drums to a given track. How high or how low to tune is also a matter of individual preferences. It is generally accepted that you tune your drums higher with jazz music than with rock. The distances between the individual tom-volumes are also a contractual matter. Some tune in thirds so that, for example, the whole set gets a major chord, others in fourths, and still others mix the distances between the individual cauldrons. First of all, the drums should sound good in a given piece. Therefore, there is no uniform recipe for tuning drums. Finding this optimal sound is quite a difficult matter and often requires many trials in various configurations to find your optimal sound. You also have to remember that the room in which we play also has a huge impact on the sound of our instrument. The same arrangement in one room will not work well in another. It is good to take into account the physical conditions of our set when tuning. You cannot expect and force a small 8-inch tom-tom to sound like a 12-inch one. For this reason, it is worth paying attention to the sound we want to get from our instrument when buying an instrument. The size of the tom-toms, their width and depth have a decisive influence on the sound we get and with which outfits they will be best suited.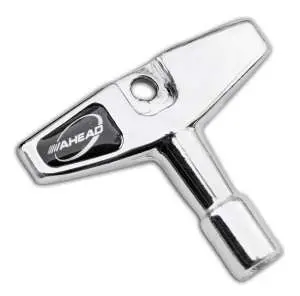 Ahead ADK drum clef
To sum up, you have to tune your drums in such a way as to get the most optimal sound from them, which suits the genre of music you play, and it is influenced not only by the height to which you will decorate the tom-toms, but also by its attack and sustain. Bringing it together and harmonizing it is not easy, but it is achievable.