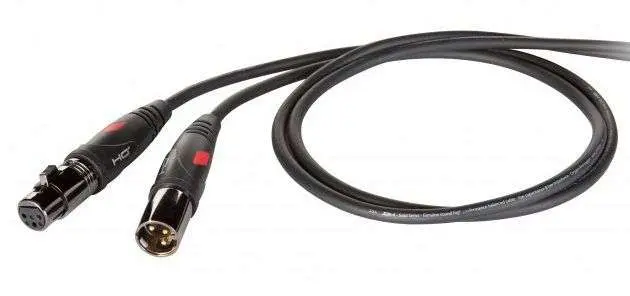 Symmetrical and unbalanced cables – differences
Cables are among the basic elements of each studio's equipment. Regardless of whether it will be a large professional studio or a small, typically home studio, we work with cables in each of them. Therefore, choosing the right cable to connect our equipment is of great importance and affects the quality of the sound obtained. Before we make a decision to buy, we should first get acquainted with their types, advantages and disadvantages, because both symmetrical and asymmetrical ones have them.
Unbalanced cables include, among others those with two RCA ends, the so-called cinches on both sides or where we have two cinches on one side and a jack on the other, or where we have jack on both sides. These cables are distinguished by the fact that they have two conductors in one line, one of which is responsible for the audio signal and the other for the ground. These wires run the full length of the cable from input to output. The downside of this solution is that when the cable encounters some disturbances in the form of waves on its path, these disturbances will come out at the very end and will be audible. Therefore, these types of cables should not be used for long connections as they will collect so much noise in their path that you can hear it through your speakers. Of course, it is suitable for short connections and for such typical domestic use as when connecting a tower, because in this type of devices there are no better connections than unbalanced ones, so the symmetrical cable would not be fully used anyway. In cheap audio interfaces or cheap loudspeakers there is also no symmetrical connection, so such an unbalanced cable will be used there. The main disadvantage of this type of unbalanced cable is that it does not work well for long connections.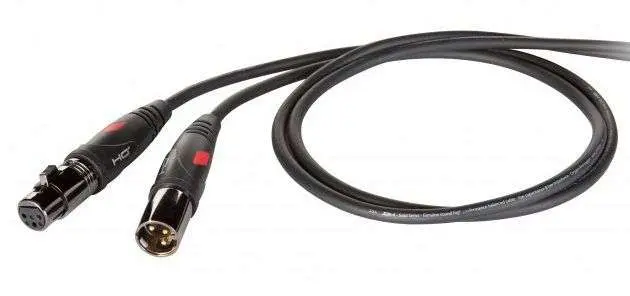 However, with long connections there is no problem with a symmetrical cable, which is especially useful for studio connections. This fight for the best sound quality is an everyday reality for every sound director and producer. Thus, this type of cable is widely used not only for long connections, such as open-air concerts, but also for short ones that require particularly clear, high-quality sound. In the studio, with their help, we combine, among others condenser microphones with audio interface or mixer. These cables have a slightly different design and work in a slightly different way. There are three wires here, not two as was the case with unbalanced ones. For example, in an XLR cable in a typical microphone cable, one wire is responsible for the ground, and two are responsible for the audio signal. As in the case of an unbalanced cable, these wires also fly through the entire length of the cable to the output, with the difference that the two audio signals are a bit different. These are the same copies of the signal, but the latter conductor has a 180 ° reflection of the signal, i.e. it is polarized, i.e. mirror reflection. This cable, as in the case of the unbalanced cable, may also encounter various disturbances along the way, which will also be collected with the only difference that at the end when the signal is released, the signal that was initially inverted in one of the audio cables is inverted again and totaled with the second audio cord. This means that both of these output signals are in phase compatible, polarized, have the same waveform, which causes the interference that was collected along the way during the signal flow to be canceled out. We have a much cleaner, much better signal.

Diagram of XLR & TRS cable
Symmetrical cables are generally better cables and even with short connections it is better to use them. Of course, this only makes sense when our equipment that we use uses such a symmetrical connection. However, they should be used for long connections, because then we will feel the most in quality. In the case of using an unbalanced cable for connections of a few meters, we can already observe a decrease in the quality of the signal, and with a connection of several meters, it is noticeable. For a symmetrical cable, even such distances of 100 m are not terrible and the output sound is very good. However, it should always be remembered that the shorter the path of the sound wave to travel, the better the quality of the output sound will be. Therefore, let's try not to stock up on a cable and, when completing our equipment, try to optimize its size to the actual need.