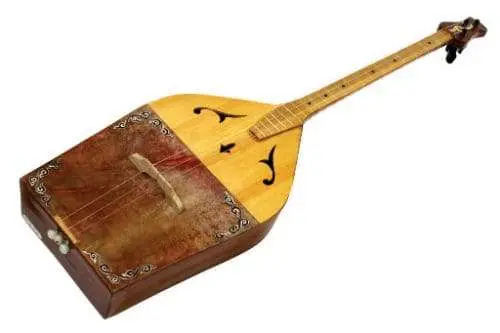 Sherter: what is it, history of the instrument, composition, sound
National Kazakh musical instruments were created not only to perform musical works, but also to accompany magical rituals, shamanistic rites of "unity" with nature, transferring knowledge about the world and the history of the people.
Description
Sherter – an ancient Turkic and ancient Kazakh plucked string instrument, is considered the ancestor of domra. It was played with a blow to the strings, and a pinch, and even with a bow. Sherter was similar to domra, but differed in appearance and size: it was much smaller, the neck was shorter and without frets, but the sound was stronger and brighter.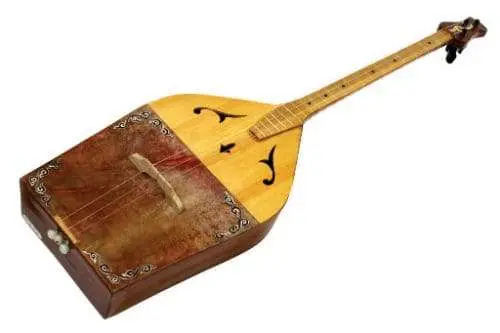 Устройство
For the manufacture of the sherter, a long solid piece of wood was used, which was given a curved shape. The body of the instrument was covered with leather, there were only two strings, the pitch of their sound was identical, and they were made of horsehair. One of the strings was attached to the only peg on the fingerboard, and the second – to the head of the instrument.
History
Sherter was widespread in the Middle Ages. It was used to accompany legends and tales and was popular with shepherds. Nowadays, the ancestor of the domra has acquired an updated form, and frets have appeared on the fingerboard. He took an honorable place in the Kazakh musical folklore groups; original compositions are specially written for him.
Music, songs and ancient legends are an important part of Kazakh life. Sherter, kobyz, domra and other instruments of this type help to better understand the characteristics of the people and their history.
Шертер - SOUNDS OF THE NOMADS