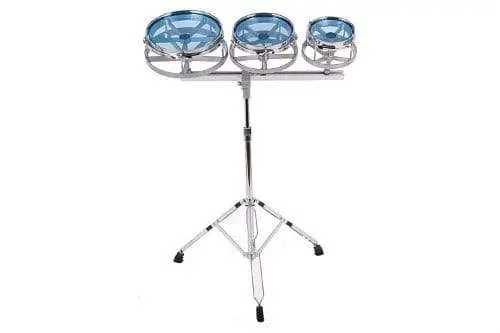 Rototom: description of the instrument, history, varieties, sound, use
Rototom is a percussion instrument. Class – membranophone.
The drummers are Al Paulson, Robert Grass and Michael Colgrass. The design goal was to invent an uncoated drum that could be tuned by turning the body. The development entered mass production in 1968. The manufacturer was the American company Remo.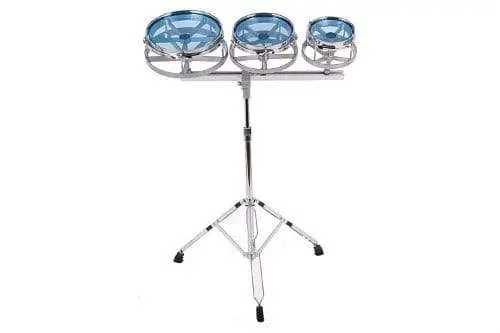 There are 7 models of rototome. The main visual difference is the size: 15,2 cm, 20,3 cm, 25,4 cm, 30,5 cm, 35,6 cm, 40,6 cm and 45,7 cm. The models also differ in sound by one octave. Each size can produce different effects, depending on the head and setting. The tool is quickly adjusted by turning the hoop. Turning changes the pitch.
Rototomes are commonly used to extend the sound range of a standard drum kit. The rototom helps beginner drummers train their musical ear.
The instrument is often used by drummers in rock bands. It is constantly played by Bill Bruford of Yes, King Crimson and Terry Bosio of Frank Zappa's solo band. Nick Mason of Pink Floyd used a membranophone in the intro to "Time" from "The Dark Side of The Moon". Roger Taylor of Queen used a rototom in the early 70's.
6" 8" 10" rototoms sound test demo review sample tuning drums roto tom toms