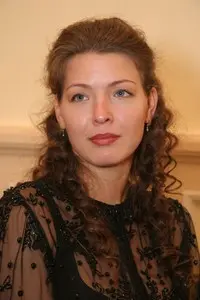 Polina Olegovna Osetinskaya |
Polina Osetinskaya
Date of birth
11.12.1975
Profession
pianist
Country
Russia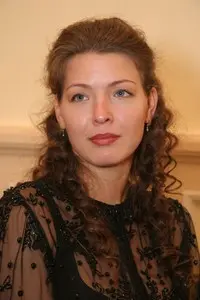 The history of the pianist Polina Osetinskaya can be divided into two stages. The first, "wunderkind" (a word that Polina herself cannot stand), when the girl Polina performed in large halls crowded with excited sensation lovers.
The second one, which is ongoing now, is, in fact, the overcoming of the first. An appeal to serious performers and demanding listeners.
Polina Osetinskaya started playing the piano at the age of five. At the age of seven, she entered the Central Secondary School of Music at the Moscow Conservatory. Polina played her first concert on the big stage at the age of 6. It was the Great Hall of the Conservatory of the Lithuanian capital Vilnius. Little Polina, in the company of her father, who has taken on the role of an entrepreneur, begins non-stop tours of the cities of the former Soviet Union. With a full house and warm applause. In her country, Polina was perhaps the most famous child of her time, and her relationship with her father was played out by the media as a kind of soap opera, after Polina, at the age of 13, decided to leave her father and seriously pursue music at the Lyceum at the Leningrad Conservatory with the famous teacher – Marina Volf. "I understood that what I was doing was not music, but a circus."
Polina resumed her active touring practice while still studying at the Conservatory. She has performed with the Tokyo Philharmonic Orchestra, the Weimar National Opera Orchestra, the Honored Collective of the Republic, the St. Petersburg Philharmonic Academic Symphony Orchestra, the State Academic Symphony Orchestra. E. Svetlanova, Moscow Virtuosos, New Russia, etc. Polina Osetinskaya's partners on stage were such conductors as Sayulus Sondeckis, Vasily Sinaisky, Andrey Boreiko, Gerd Albrecht, Jan-Pascal Tortelier, Thomas Sanderling.
Polina Osetinskaya performed at the festivals "December Evenings", "Stars of the White Nights", "Return" and many others.
Polina Osetinskaya was awarded the Triumph Prize. In 2008, the pianist wrote her autobiography Farewell to Sadness!, which became a bestseller, and gave birth to a daughter, Alexandra.
As a rule, Polina Osetinskaya composes her solo programs herself. Her choice is always unusual, often paradoxical. She almost always includes works by contemporary composers in her programs, often colliding them in her program with canonical composers: "Modern music not only continues the old music. But it also helps to discover meanings and beauty in old music, erased by decades of blind museum worship and mechanical, often soulless performance."
Polina Osetinskaya performs a lot of music by post-avant-garde composers – Sylvestrov, Desyatnikov, Martynov, Pelecis and Karmanov.
The pianist's recordings are on many labels, including Naxos, Sony Music, Bel Air.
Source: Moscow Philharmonic website