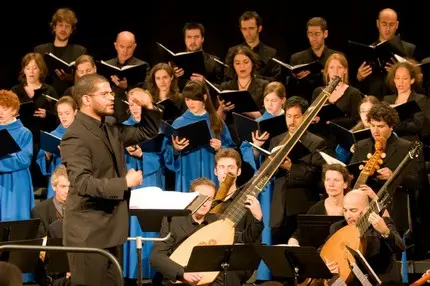 Notre Dame Cathedral Choir (Maîtrise Notre-Dame de Paris, Chœur d'adultes) |
Master's degree Notre-Dame de Paris, Adult choir
City
Paris
Year of foundation
1991
A type
choirs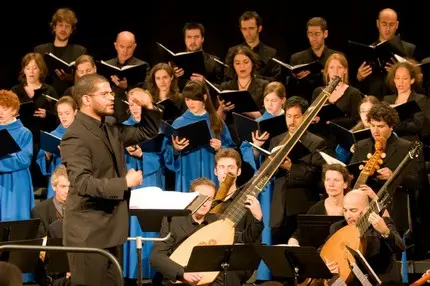 The choir of Notre Dame de Paris is made up of professional singers educated at the cathedral's singing school (La Maîtrise Notre-Dame de Paris). The school-workshop of Notre Dame Cathedral was founded in 1991 with the support of the city administration and the Parisian diocese and is a major educational musical center. It provides a versatile vocal and choral education, designed for both amateurs and professionals. Students are engaged not only in vocal technique, choral and ensemble singing, but also learn to play the piano, study acting, musical and theoretical disciplines, foreign languages ​​and the basics of liturgy.
There are several levels of education in the workshop: primary classes, children's choir, youth ensemble, as well as adult choir and vocal ensemble, which are essentially professional groups. The performing practice of musicians is closely connected with research work – with the search and study of little-known compositions, work on an authentic manner of singing.
Every year, the choirs of the Notre Dame Cathedral present several programs in which music of several centuries is heard: from Gregorian chant and masterpieces of choral classics to modern works. A number of concerts take place in other cities of France and abroad. Along with a rich concert activity, the choirs of the workshop regularly participate in divine services.
The extensive discography of the choirs has received critical acclaim. In recent years, musicians have been recording on the Hortus label and on their own label, MSNDP.
Many graduates of the school-workshop of Notre Dame Cathedral have become professional singers and today work in prestigious French and European vocal ensembles.
In 2002, the Notre Dame workshop received the prestigious "Liliane Betancourt Choir Award" from the Academy of Fine Arts. The educational institution is supported by the Diocese of Paris, the Ministry of Culture and Mass Communications, the administration of the city of Paris and the Notre Dame Cathedral Foundation.
Source: Moscow Philharmonic website