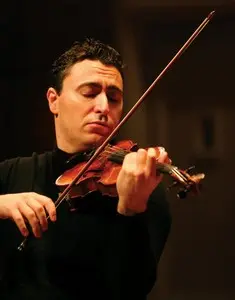 Maxim Alexandrovich Vengerov |
Maxim Vengerov
Date of birth
20.08.1974
Profession
conductor, instrumentalist
Country
Israel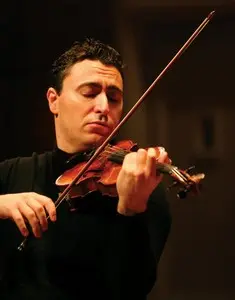 Maxim Vengerov was born in 1974 in Novosibirsk into a family of musicians. From the age of 5 he studied with the Honored Art Worker Galina Turchaninova, first in Novosibirsk, then at the Central Music School at the Moscow Conservatory. At the age of 10, he continued his studies at the Secondary Special Music School at the Novosibirsk Conservatory with an outstanding teacher, Professor Zakhar Bron, with whom he moved to Lübeck (Germany) in 1989. A year later, in 1990, he won the Flesch Violin Competition in London. In 1995 he was awarded the Italian Chigi Academy Prize as an outstanding young musician.
Maxim Vengerov is one of the most dynamic and versatile artists of our time. The violinist has repeatedly performed on the legendary stages of the world with the best orchestras conducted by famous conductors (K. Abbado, D. Barenboim, V. Gergiev, K. Davis, C. Duthoit, N. Zawallisch, L. Maazel, K. Mazur, Z. Meta , R. Muti, M. Pletneva, A. Pappano, Yu. Temirkanova, V. Fedoseeva, Yu. Simonov, Myung-Vun Chung, M. Jansons and others). He also collaborated with great musicians of the past – M. Rostropovich, J. Solti, I. Menuhin, K. Giulini. Having won several prestigious violin competitions, Vengerov has recorded an extensive violin repertoire and received a number of recording awards, including two Grammys, four Gramophone Awards UK, four Edison Awards; two Echo Classic Awards; Amadeus Prize Best Recording; Brit Eword, Prix de la Nouvelle; Academie du Disque Victoires de la Musique; Siena Prize of the Accademia Musicale; two Diapason d'Or; RTL d'OR; Grand Prix Des Discophiles; Ritmo and others. For achievements in the performing arts, Vengerov was awarded the GLORIA Prize, established by Mstislav Rostropovich, and the Prize. D.D. Shostakovich, presented by the Yuri Bashmet Charitable Foundation.
A number of musical films have been made about Maxim Vengerov. The first project Playing by heart, created in 1998 by order of the BBC channel, immediately attracted a wide audience: it was awarded several awards and prizes, it was shown by many TV channels and at the Cannes Film Festival. Then the famous producer and director Ken Howard carried out two television projects. Live in Moscow, filmed during the concert of Maxim Vengerov with pianist Ian Brown in the Great Hall of the Conservatory, has been repeatedly shown by the music channel MEZZO, as well as by a number of other TV channels. As part of the British television project South Bank Show, Ken Howard created the film Living The Dream. Accompanying the 30-year-old musician on his tours, as well as during vacations (to Moscow and winter Novosibirsk, Paris, Vienna, Istanbul), the authors of the film show him at concerts and rehearsals, during nostalgic meetings in his native city and communication with new friends in different cities and countries. Particularly memorable were the rehearsals of L. van Beethoven's Violin Concerto by M. Vengerov with Maestro Rostropovich, whom Maxim always considered his Mentor. The culmination of the film was the world premiere of the Concerto, which was written by the composer Benjamin Yusupov especially for M. Vengerov, in May 2005 in Hannover. In a large-scale work called Viola, Rock, Tango Concerto, the violinist "changed" his favorite instrument, performing solo parts on the viola and electric violin, and unexpectedly for everyone in the coda he partnered in tango with the Brazilian dancer Christiane Paglia. The film was shown by TV channels in many countries, including Russia. This project was awarded the UK Gramophone Award for Best Musical Film.
M. Vengerov is widely known for his charitable activities. In 1997, he became the first UNICEF Goodwill Ambassador among representatives of classical music. With this honorary title, Vengerov performed with a series of charity concerts in Uganda, Kosovo, and Thailand. The musician helps the disadvantaged children of Harlem, takes part in programs that support children who have become victims of military conflicts, to combat child drug addiction. In South Africa, under the patronage of M. Vengerov, the MIAGI project was founded, uniting children of different races and religions in a common educational process, the first stone of the school was laid in Soweto.
Maxim Vengerov is a professor at the Saarbrücken Higher School and a professor at the London Royal Academy of Music, and also gives numerous master classes, in particular, he annually conducts orchestral master classes at the festival in Brussels (July) and violin master classes in Gdansk (August). In Migdal (Israel), under the patronage of Vengerov, a specialized music school "Musicians of the Future" was created, whose students have been successfully studying under a special program for several years. Combining such different types of professional and social activities, a few years ago, M. Vengerov, following the example of his mentor Mstislav Rostropovich, began to master a new specialty – conducting. From the age of 26, for two and a half years, Vengerov took lessons from a student of Ilya Musin – Vag Papyan. He consulted with such famous conductors as Valery Gergiev and Vladimir Fedoseev. And since 2009 he has been studying under the guidance of an outstanding conductor, Professor Yuri Simonov.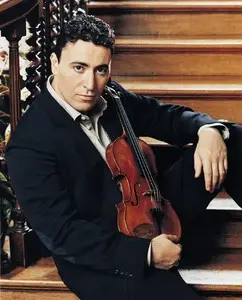 M. Vengerov's first very successful experiments as a conductor were his contacts with chamber ensembles, including the Verbier Festival Orchestra, with which he performed in the cities of Europe and Japan, and also toured North America. During this tour, a concert took place at Carnegie Hall, noted by the New York Times newspaper: "The musicians were completely subject to his magnetism and unconditionally followed his gestures." And then Maestro Vengerov began to collaborate with symphony orchestras.
In 2007, with the light hand of Vladimir Fedoseyev, Vengerov made his debut with the Bolshoi Symphony Orchestra. P.I. Tchaikovsky in concert on Red Square. At the invitation of Valery Gergiev, M. Vengerov took part in the Stars of the White Nights festival, where he conducted the Mariinsky Theater Orchestra. In Moscow and St. Petersburg, he conducted anniversary concerts of the expanded composition of the Moscow Virtuosos orchestra, successfully collaborated with the Moscow Philharmonic Academic Symphony Orchestra, with which he performed in Moscow and a number of Russian cities. In September 2009, he conducted the Symphony Orchestra of the Moscow Conservatory at the opening concert of the season in the Great Hall of the Conservatory.
Today Maxim Vengerov is one of the most demanded young violin conductors in the world. His collaboration with the symphony orchestras of Toronto, Montreal, Oslo, Tampere, Saarbrücken, Gdansk, Baku (as principal guest conductor), Krakow, Bucharest, Belgrade, Bergen, Istanbul, Jerusalem has become a constant. In 2010, performances were successfully held in Paris, Brussels, Monaco. M. Vengerov headed the new festival symphony orchestra. Menuhin in Gstaad (Switzerland), with whom a tour of the cities of the world is planned. M. Vengerov also plans to perform with orchestras from Canada, China, Japan, Latin America, and a number of European bands.
In 2011, M. Vengerov, after a break, resumed his concert activity as a violinist. In the near future, he will have numerous tours as a conductor and violinist in collaboration with orchestras in Russia, Ukraine, Israel, France, Poland, Germany, Great Britain, Canada, Korea, China and other countries, as well as concert tours with solo programs.
M. Vengerov constantly participates in the work of the jury of prestigious international competitions for violinists and conductors. He was a member of the jury of the competition. I. Menuhin in London and Cardiff, two competitions for conductors in London, the International Violin Competition. I. Menuhin in Oslo in April 2010. In October 2011, M. Vengerov headed the authoritative jury (which included Y. Simonov, Z. Bron, E. Grach and other famous musicians) of the International Violin Competition. G. Wieniawski in Poznan. In preparation, M. Vengerov took part in preliminary auditions of the competition – in Moscow, London, Poznan, Montreal, Seoul, Tokyo, Bergamo, Baku, Brussels.
In October 2011, the artist signed a three-year contract as a professor at the Academy. Menuhin in Switzerland.
Maxim Vengerov dedicates autumn concerts in St. Petersburg and Moscow to the anniversaries of maestro Yuri Simonov and the Academic Symphony Orchestra of the Moscow Philharmonic.
Source: Moscow Philharmonic website