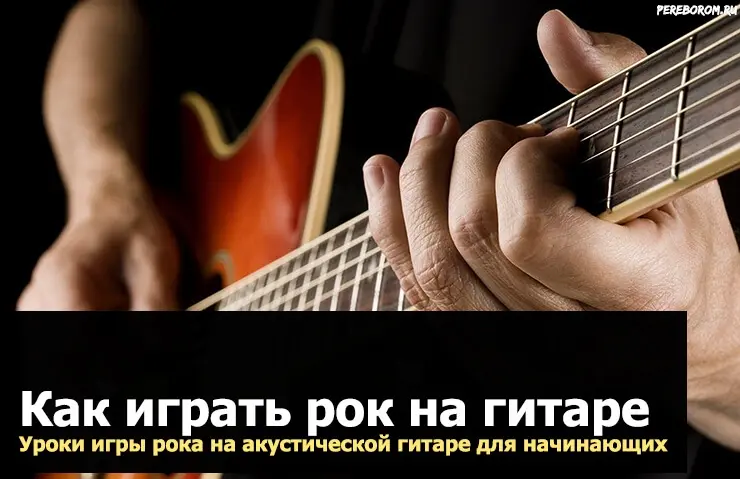 How to play rock guitar. Rock lessons for beginners

How to play rock guitar. general information
Rock music is very different from the standard acoustic songs that a beginner usually learns first. The techniques of playing and sound production, as well as the approach to composing harmonies, differ greatly. However, almost any rock song can be played on an acoustic guitar. In this article, we will explain in detail how to play rock on the guitar, we will explain the basic techniques and methods of sound production, as well as give useful exercises for the development of playing technique.
Rock acoustic guitar for beginners. Fundamentals of learning and playing techniques

In this block, we will give a description and analysis of all the basic techniques used in rock music, which could help in composing rock on the guitar for beginners.
Power chords (rock chords)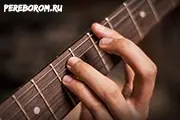 The first and most basic thing you should learn is the so-called fifth chords. These are, in fact, double sounds, in which there is only the first and fifth steps – that is, the fifth. The thing is that due to the distortion effect, which is very often superimposed on the guitar, the usual playing of chords begins to become a mess, due to unnecessary harmonics and overtones. Therefore, in rock music, often, only two notes are dispensed with. The fifth sounds neutral, without any mood, and therefore it is very easy to build the harmonies you need with its help.
Chord progressions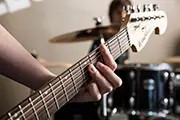 In order to better understand which chord progressions are played in rock music, we leave a link to a large article dedicated to this. In addition, below is a short list of them, which you can already navigate.
A5 — D5 — E5
A5 — D5 — G5
G5 — B♭5 — F5
A5 — F5 — G5 — C5
C5 — A5 — F5 — G5
D5 — A5 -B5 — F#5 — G5 — D5 — G5 — A5
B5 — G5 — D5 — A5
Understanding tablature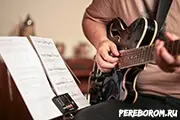 Very few rock songs are notated with notes or chords. Most often they are presented in the form of tablature. This is why reading tabs is an important step in learning how to play rock on the guitar. Spend more time on this issue. To make it easier for you, we provide Article, where everything is described in as much detail as possible.
Downstrokes
Downstroke is one of the classic ways to play the guitar in rock music. If on an acoustic guitar you most often play with an alternating stroke – that is, up and down, then in this case you just need to play down. Downstroke, although at first glance, is very simple, in fact, a very problematic way to play. The reason is simple – at high rates you must have the right hand correctly placed, otherwise it will get tired and clog very quickly. This is especially felt if you are learning songs from bands like Metallica and other examples of thrash metal.
Example # 1

Example # 2

Example # 3

Upstrokes
Upstroke in rock on the guitar used a little less often, but it is also present in a large number of compositions. Its essence is the opposite of downstroke. You play as a mediator up the strings, making chords and harmonies sound interesting.
Example # 1
Example # 2

Variable stroke
The most standard technique used in both acoustic and rock music. You simply hit the strings up and down with a pick, extracting sound in this way. At high speeds, you will also need to place your right hand in order not to strain it.
Example # 1

Example # 2

Example # 3

Palm Muting
Palm mute is another classic rock guitar technique. When playing an alternating stroke or downstroke, you put your right hand on the bridge of your guitar, thus muting the sound of the strings. It becomes less sonorous, however, more dense. This can be used for many purposes, but one of its main purposes is to unload the composition.
Example # 1

Example # 2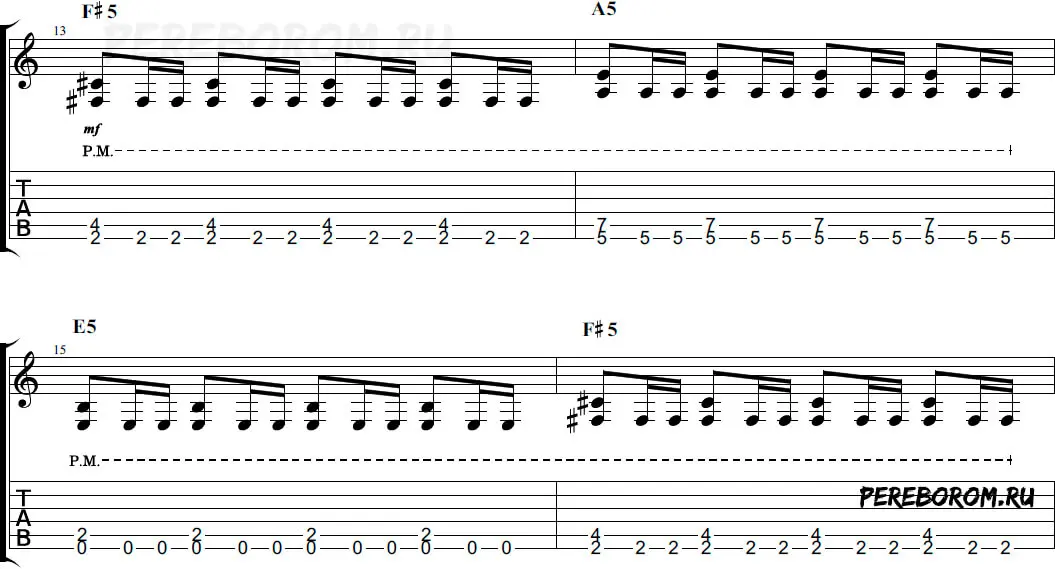 Example # 3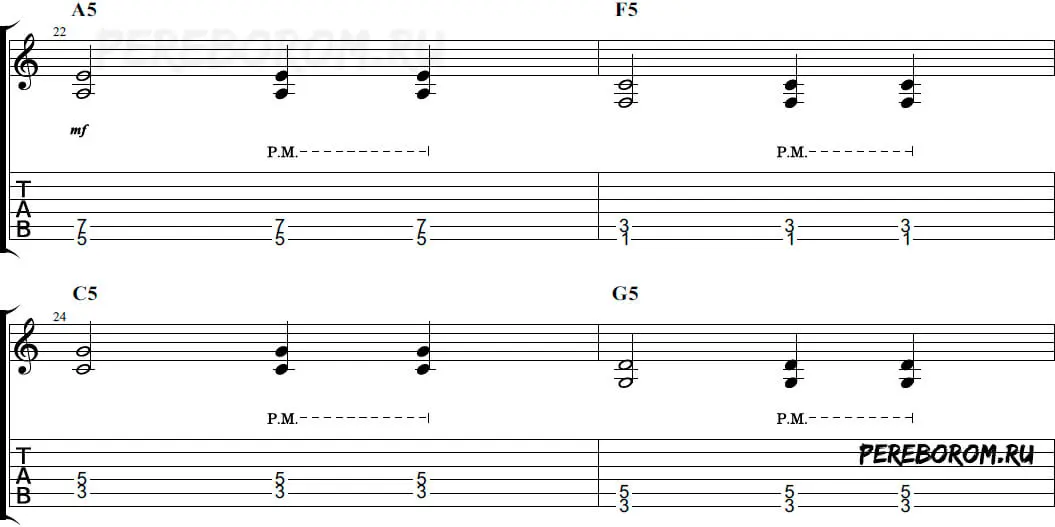 Drumming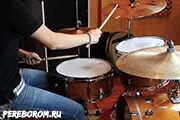 play under guitar drums is a very important skill in rock music. If you don't hit the beat, everything will fall apart and sound like mush. That is why we recommend focusing on this moment much more than anything else. This block contains a link to an article where you can learn how to hit the drums and play along with them.
Analysis and performance of songs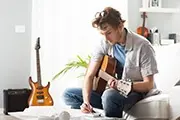 In order to understand how to play rock on the guitar, you will need to learn different songs. Below is a list of the most famous compositions, but you can try to shift the acoustic composition in a rock style yourself. To do this, you need to transpose the chords that you play into fifths, find the best performances with downstroke, palm mute, and variable stroke, and rehearse it at home.
Play with ready-made tablature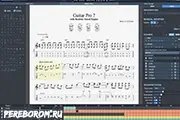 In addition to choosing your own songs, playing with ready-made tabs, which are abundant on the Internet, can significantly help you. Take your favorite rock song and try to find tablature for it. If you succeeded, then learn it. Thus, you will not only fix new material in your head, but also see some interesting tricks, harmonic moves and expand your musical horizons.
Using overload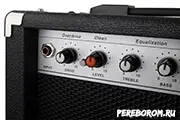 The Distortion effect is the most popular effect in rock music. It gives the guitar a roaring, buzzing sound that emphasizes the aggressiveness of the entire musical direction. However, you need to use it wisely or you risk taking over the entire composition.
First, try to tune your pedal or amp so that the distortion is tight, but doesn't ripple. Start any setting with the equalizer – initially it should be set to 12 hours. Listen to the guitar. If the sound is muddy, try reducing the low frequencies a little. If it is too squealing and, as it were, has no body, then reducing the number of high frequencies and increasing the mids will help here.
Remember that all the density is in the mids, but do not rush to turn the knob to the maximum. Listen carefully. Best of all, watch a video where professionals talk about how to achieve good sound. Experiment and listen – only in this way you can achieve your personal good sound.
Exercises
Below is a large set of exercises, thanks to which you will consolidate all your skills acquired in this article.
Exercise #1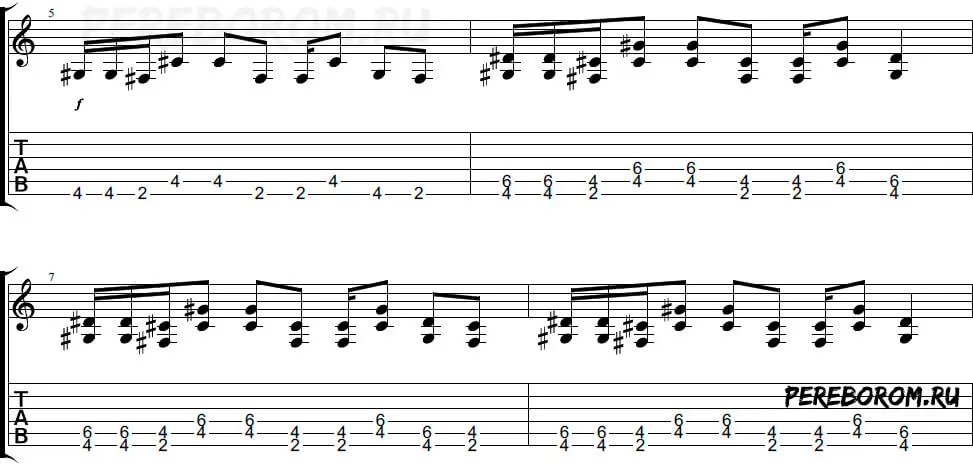 Exercise #2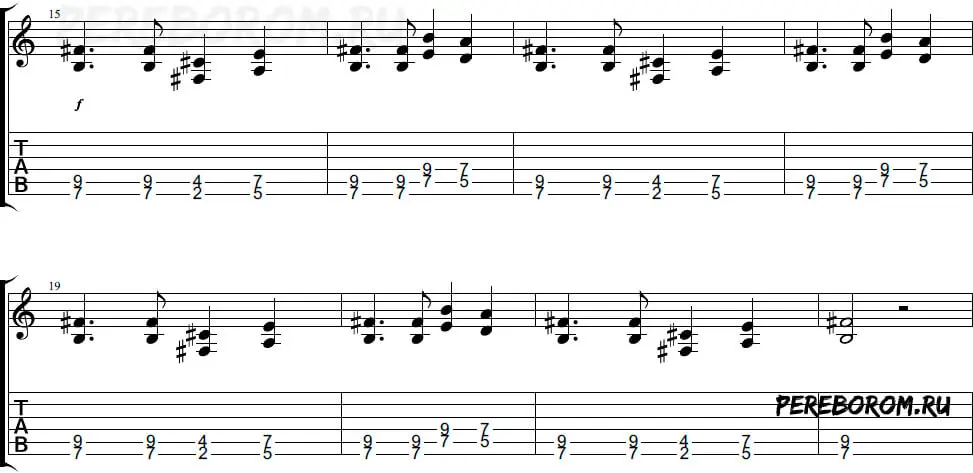 Exercise #3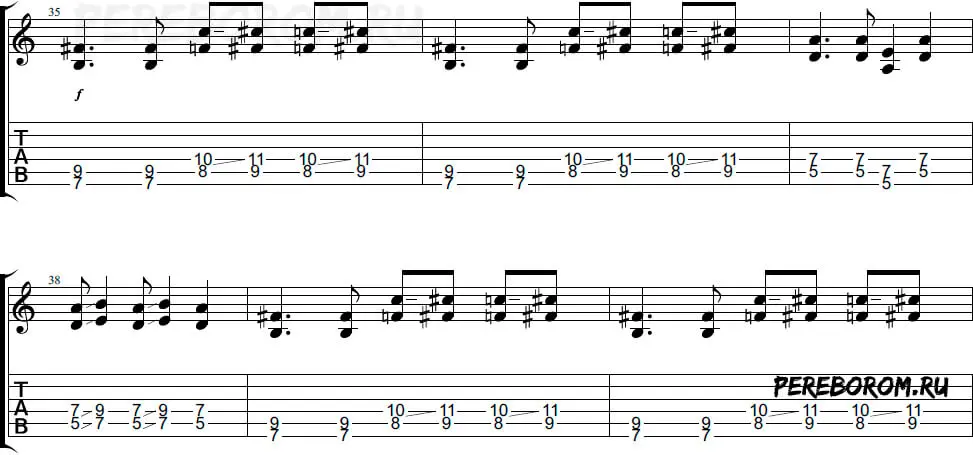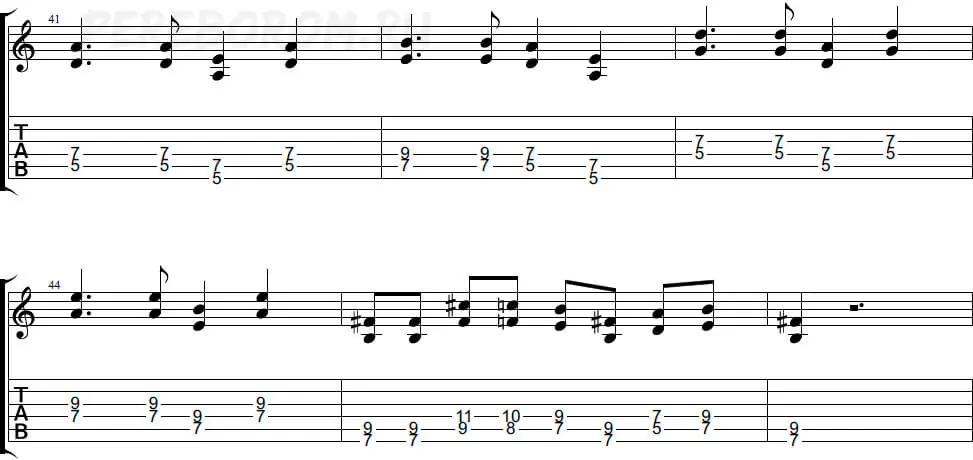 Exercise #4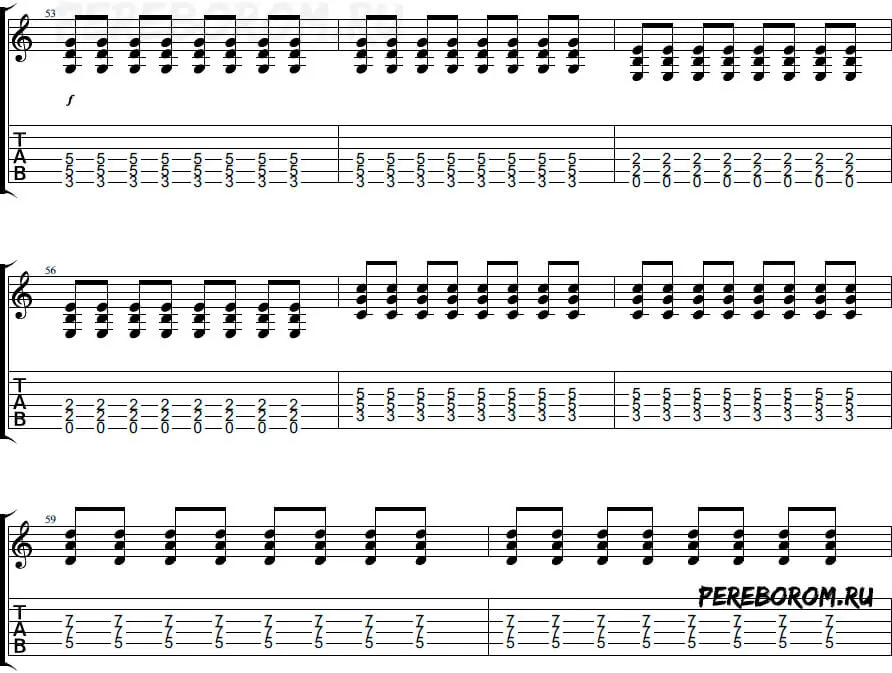 Exercise #5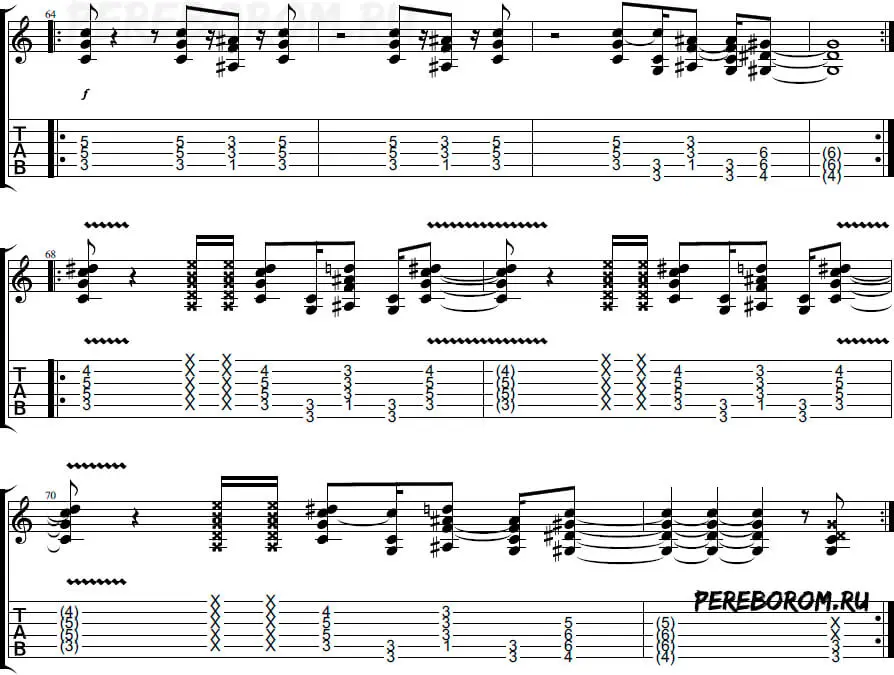 List of popular rock songs

Below is a list of famous and popular rock songs that you can use to learn how to play rock guitar.
King and Jester – "Forester"

The King and the Jester – "The men ate meat"

Alice – "Sky of the Slavs"

Lumen – "Sid and Nancy"

IceCreamOff – "Legion"

Bi-2 – "No one writes to the Colonel"

Civil Defense – "Everything is going according to plan"
Tabs with rock songs and exercises (GTP)

In this block you can find tablature by which you will master all the tricks of the game presented in the article. To download a file, simply click on the name. Tabs can be opened in Guitar Pro.
lesson-powerchords.gp4 (11 Kb)

lessons_rock-127_bars_of_rock_riffs_n_rhythms.gp4 (10 Kb)

lessons_rock-and_then_i_rocked_it_once_again.gp3 (15 Kb)

lessons_rock-break_the_target.gp3 (20 Kb)

lessons_rock-rocking_your_head_off.gp3 (26 Kb)

lessons_rock-socal_hella_style.gp4 (29 Kb)

lessons_rock-the_paranoia_of_love.gp3 (15 Kb)

Rock_Chords.gp3 (2 Kb)