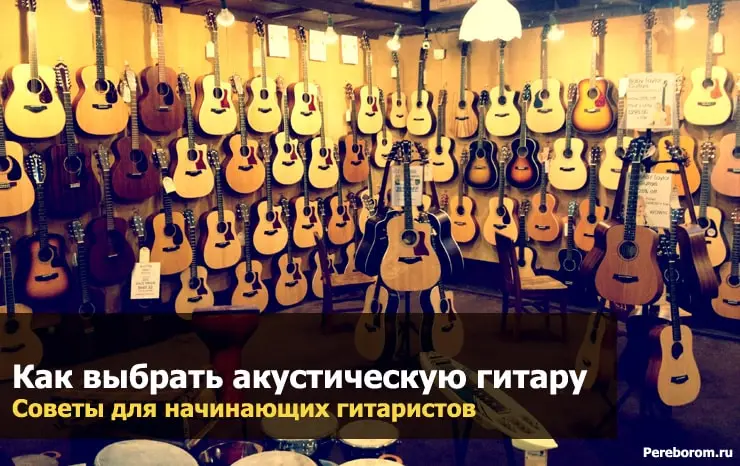 How to choose an acoustic guitar. Tips for beginner guitarists.

How to choose an acoustic guitar? Introductory information
The current market for musical instruments offers a huge variety of instruments from all price ranges, materials and quality levels. Every person who wants to start acquaintance with the world of guitars will definitely come across so many different commodity items, and will inevitably get confused and lost in them. How to choose a guitar for beginners? Which tool is good and which is bad? What is the first thing to pay attention to? The answers to all these questions are contained in this article.
Acoustic and classical guitar – what is the difference and which is better?
Acoustic guitar
This instrument has steel strings, thanks to which the sound it produces is more resonant and richer than that of a classical guitar. Its neck is narrower and longer, and it also has a more comfortable truss rod, which is important if you need to adjust the neck deflection. The body of this guitar is larger, which greatly affects the sound. This is a more modern instrument, which is used by most of the famous guitarists.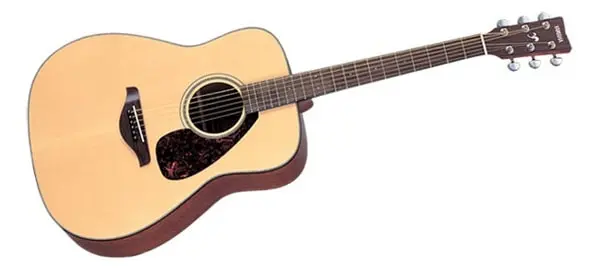 classical guitar
It is also called the "Spanish" because its design is as close as possible to the classical Spanish guitar. Its neck is wider and is played with nylon strings, which are much softer than steel strings. In addition, it has a narrower body – due to which its sound becomes more muffled. It is very easy to play various fingering and fingerstyle patterns on it, but the standard "chord" songs on it sound muffled and not as bright as on an acoustic guitar.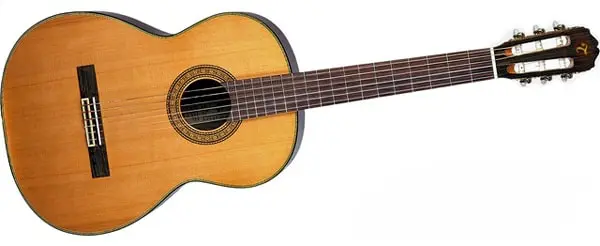 Which is better?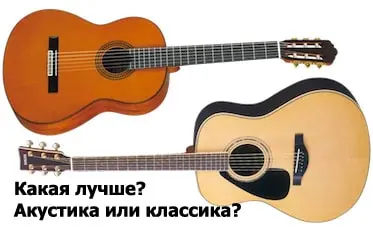 The answer to this question is extremely simple – which one do you prefer. Although among these guitars there is a certain difference in sound, as well as a difference in what strings to put, always choose the one that is more convenient and comfortable for you personally to play. If you like the muffled sound of a classical instrument, and you really like to play by picking, then take it. If, on the contrary, sonority and brightness of sound are important to you, then buy acoustics. There are no specific recommendations here, it all depends on you.
Estimate your budget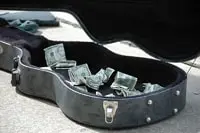 First of all, you need to decide in which price range to choose your guitar. It is worth saying that in any of them there are good instruments, however, of course, the more expensive the guitar, the better it is. Evaluate your resources and open the guitar catalog of any music store, such as skifmusic.ru.
Is it worth it to buy an expensive guitar for learning?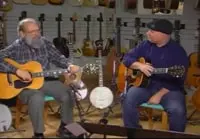 The unequivocal answer is Yes. There are no guitars to learn, just like there is no "play the bad one, then buy the good one" principle. Buy a tool with the expectation that it will last you a very long time, and you will use it for quite a long time. Cheap guitars may not pass this test – they will simply get the neck from improper storage and use, and they will have to buy something new. Therefore, buy only tools that are at least in the middle price range, because you will not make such purchases often.
How to determine the quality of a guitar?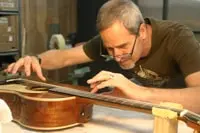 The main criterion by which the quality of a guitar is determined is its material. Good, dried and old wood is guaranteed to stay in tune and sound much better than a new guitar from the assembly line. In addition, each type of wood has its own degree of hardness, which also affects the sound, how the guitar feels in the hand, and how it will behave in stressful conditions – for example, after a fall, during cold or rain. This also applies to determining the quality of a guitar.
Country of manufacture and brand
Of course, you should also pay attention to the country. Where was the guitar made? The priority, of course, is America or Japan – if we are talking about acoustic guitars, or Spain and the Czech Republic – if we are talking about classical instruments.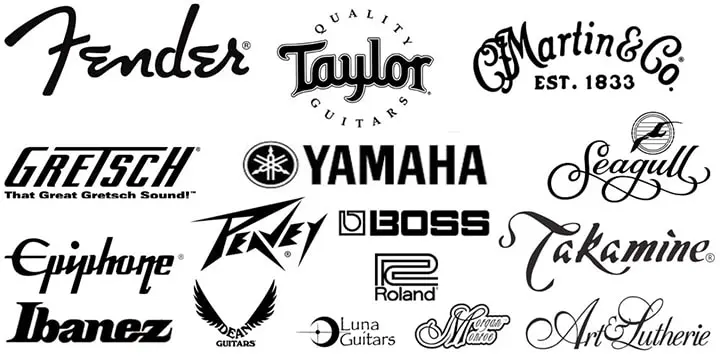 Brands are also important – since the most famous manufacturers have long been verified by customers and have earned their popularity. Among classical guitars, these are Perez, Alvaro and Strunal. Among the acoustic – definitely Ibanez, Yamaha, Takamine.
However, it is worth notingthat the brand does not guarantee XNUMX% quality, so it should be looked at last when choosing a tool.
Material of manufacture
Below is a list of the types of wood that are most often used in guitar production, as well as information about what they are in general. This is done so that you better understand what to look for, and also answer the question for yourself – How to choose a good sounding guitar?
For convenience, we will conditionally divide the components of the guitar into the upper part of the soundboard, as well as its side parts.
Top part
1. El. It gives a clear, sharp and booming sound. This is the material most acoustic guitars are made of. In combination with steel strings, it gives a very bright sound, with good sustain.

2. Cedar. This type of wood has a duller sound, which is distinguished by a certain warmth. It is from cedar that classical instruments are made. Nylon strings also contribute to the fact that at the output you get a muffled, but at the same time very warm and gentle sound.

Side and back
1. Rosewood. This breed endows the sound with a deeper and, as it were, viscous sound.

2. Mahogany. It is the most optimal breed, which is used both in the production of acoustic and classical instruments. This is a very melodic and singing breed, which has a soft and even sound.

3. Maple. It has a very sharp sound that goes well with sonorous metal strings.

Read more: Chords for Beginners
The most important factors when choosing a guitar:
Convenience

Yes, the guitar really should be comfortable for you in the first place. Choosing it in a music store, or buying it from your hands – try to stand with it, hold it in your hands, lose a little. Pay attention to your hand and body position, it is very important that you feel comfortable holding it and performing songs.
You must like the guitar

No one wants to play an instrument they don't like, right? That is why you should like it – externally, and by sound.
good sound

In no case should the instrument get along; when playing, no rattling about the frets and nut should be heard. The guitar should have a smooth and clear sound, nowhere to disappear and have a lot of overtones.
keep in line

Of course, the instrument must build and keep in tune. Play it for a bit – and if the guitar gets out of tune quickly, put it aside. It definitely shouldn't be like that.
No defects

The neck of the guitar should not be crooked, it should not have any cracks or chips that affect the sound. This is especially true of the deck – if it has any serious defects, then this guitar is definitely not worth buying.
How much should a good guitar cost for a beginner?
There is no specific answer to this question, exactly the same as to the question what is the best guitar for beginners? You need to choose an average price range and look inside it, slightly deviating up or down. Among inexpensive guitars there are very successful models, just like among non-budget options there are frankly failed ones.
Guitar Examples for Beginners
Yamaha C40

A good option for an inexpensive classical guitar from a well-known manufacturer. Made of spruce, rosewood and mahogany, which guarantees a good, deep and soft sound. A fairly popular model from a low price range.
Yamaha F310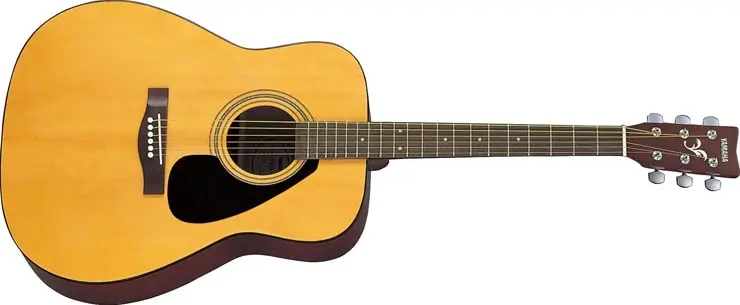 Acoustic guitar made of rosewood, spruce and mahogany. A great option for a beginner guitarist is a very high-quality model that will definitely last for quite a long time. Belongs to the low price range.
Fender Squier SA-105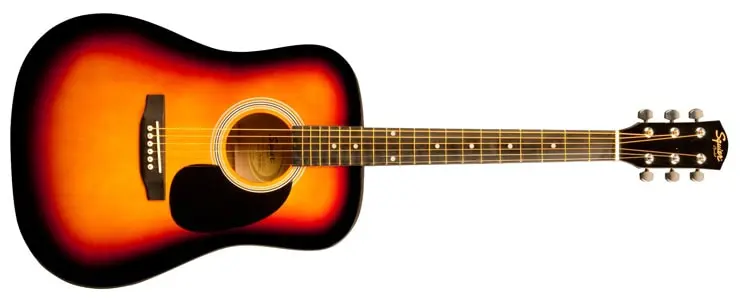 Another version of the acoustic instrument. Made from spruce and rosewood, and cheaper than the previous model. Perfect for a beginner to start learning the basics of guitar skills. Will last long and reliably.
Optional Accessories
When buying a guitar for the first time, be sure to buy the following items to load the instrument:
— Case for carrying the guitar; – Tuner, preferably clothespin, for tuning the instrument; – A special polish so that later you don't have to think about how to wipe the guitar; – Additional set of strings. Before changing, it's best to learn how to change guitar strings; – Several mediators for playing in combat; – A strap to hang the guitar around your neck and play standing up.
A brief guide to choosing a guitar
Decide on your budget;

Consider what type of guitar you want to buy;

Read about the materials of manufacture;

While shopping – sit and play the guitar for a while, check how comfortable it is;

Listen to her – do you like the sound;

Check for defects;

Make sure the guitar is in tune.
If you like the guitar, and it has no complaints about the sound and appearance, then feel free to purchase the instrument.