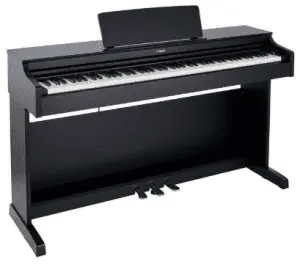 How to choose a mixing console
Mixing console (" mixer ", or " mixing console", from the English "mixing console") is an electronic device designed to mix audio signals: summing several sources into one or more outputs . Signal routing is also carried out using the mixing console. The mixing console is used in sound recording, mixing and concert sound reinforcement.
In this article, the experts of the store "Student" will tell you how to choose the mixing console that you need, and not overpay at the same time.
Types of mixing consoles
Portable mixing consoles are compact devices, mostly in the budget class. These remotes are small and light, making them easy to carry around.
Since portable consoles have a small number of channels , their scope is limited to holding various events where there is no need to connect musical instruments. Such devices can be used in a home studio.
Portable mixing consoles are semi-professional and professional devices that are used in organizing various events (concerts, studio recording, etc.). Such devices have noticeably more channels than portable models.
Stationary mixing consoles are professional devices in which a large number of channels are implemented. They are used during large concerts and in professional-level recording studios.
Analog or digital?
Digital consoles can be easily connected to a computer via digital inputs / outputs in order to transmit the signal qualitatively and without loss. Digital mixing consoles have motorized faders that can control signal levels and can be operated in several modes.
Digital consoles also have the ability to remember settings , which can be very useful when working with a large number of different projects. The cost of digital consoles is on average much higher than the cost of analog ones, so their scope is limited to high-budget recording studios and complex concert installations.
Analog mixers are simpler , manually controlled and suitable for most applications. In analog consoles, the signal is mixed at the level of electrical signals, as in textbooks on the Theory of Electrical Circuits. Analog consoles can therefore also be, in the simplest case, even without power, that is, passive.
Ordinary, the most common analog mixing consoles are powered by mains or batteries, and contain a large number of amplifying elements – transistors, microcircuits.
Channels
The number and type of channels is one of the main characteristics of a mixing console. It depends on how many sound sources and which ones you can connect, "mix" and rebuild at the same time during a concert or recording. Each audio channel in a mixing console has one type of audio input or another, or even multiple inputs.
To connect microphones , for example, a dedicated microphone ( XLR ) input is required. For switching electronic / electro-acoustic instruments (guitars, keyboards, electronic drum sets), appropriate linear (passive) audio inputs (with jack connectors) are required. Connecting consumer audio equipment (CD player, computer, laptop, vinyl player) also requires the console to have channels with input connectors of the appropriate type. Make a list of the devices you plan to connect to your mixing console to help you choose the best solution.
Active and passive remotes
Mixing consoles with a built-in power amplifier are considered to be active . You can immediately connect ordinary (passive) acoustic systems (sound speakers) to the active remote control. Thus, if you have active speakers, then, in a simple version, you no longer need an active remote control!
A passive mixing console does not have built-in sound amplification – such a console must be connected to an external power amplifier or active acoustic monitors.
Mixer interface
In general, all mixer controls can be divided into two groups: those that control the channel signal and those that control the sum signal.
Each channel on a mixing console typically contains:
Microphone

XLR

input

.

1/4′ TRS line input (thick

jack

).

An Insert that sends a signal to an external processing device and receives it back from that device.

Equalizer.

Send, which makes it possible to mix the processed signal from an external processing device into the channel signal.

Panorama control, responsible for controlling the level of the signal that will be sent to the common left and right channels.

Switching, in which the activity and route of the signal are determined with the help of buttons.

Volume control.
Tips from the store Student on choosing a mixing console
1. When choosing a mixing console, you should consider what tasks it should solve . If you plan to use it in a home studio, then here, first of all, they are guided by the number of channels and the interface. If only, say, synthesizer , guitar and microphone are connected , then in this case 4 channels will suffice. If you plan to use other musical instruments, then you should already look for a mixer with a large number of channels.
2. The built-in effects processor should not be used for recording, it is more suitable for playing at home, allowing you to enliven the sound.
3. If the main task is to record sound at home, then it is recommended to pay attention to remote controls with a built-in USB interface , since they provide the ability to integrate with software.
4. In concert activities, you can no longer do without a multi-channel mixing console . If the events are of a non-professional nature, then it is more expedient to be guided by the cost/quality/number of channels ratio.
What is a mixing console
ЧТО ТАКОЕ МИКШЕРНЫЙ ПУЛЬТ yamaha mg166c
Examples of mixing consoles