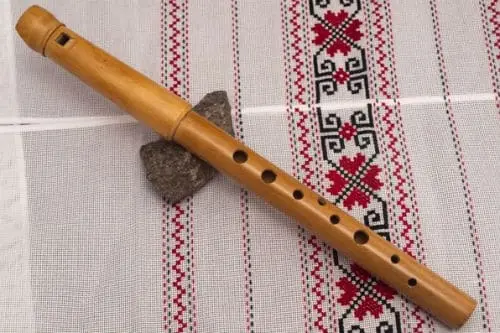 Shiyaltysh: instrument composition, sound, use, playing technique
Shiyaltysh is a Mari folk musical instrument. Type – woodwind.
The structure of the instrument is similar to the whistle flute and pipe. The initial material of manufacture is umbrella plants, usually angelica. Modern models are made of plastic and metals. Case length – 40-50 cm. Diameter – up to 2 cm.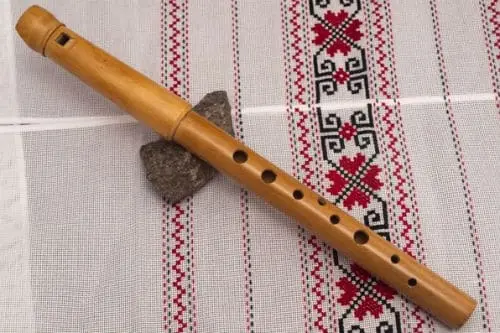 The sound depends on the length and diameter. The thinner and longer the body, the lower the action. Next to the round or square whistle mechanism, the case has a cut. Among the old options, a diagonal cut is common, and among the new ones, a straight cut. On the side of the flute, 3-6 finger holes are carved.
The way of playing is largely similar to other woodwinds. The musician puts the shiyaltysh to his lips, then blows air into the whistle mechanism. The tool is fixed with one hand. The fingers of the second hand cover the necessary holes to extract a certain note. Experienced musicians know how to chromatically lower the sound using the technique of partially overlapping holes.
Shiyaltysh is used in Mari folk music in a solo capacity. Playing the Mari flute is accompanied by folk rituals, dances and holidays. Also from ancient times it had a pastoral character, since the main performers were shepherds.