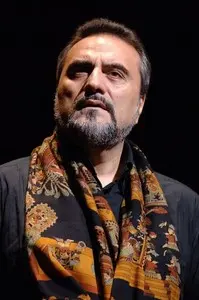 Giuseppe Sabbatini (Giuseppe Sabbatini) |
Giuseppe Sabbatini
Date of birth
11.05.1957
Profession
conductor, singer
Voice type
tenor
Country
Italy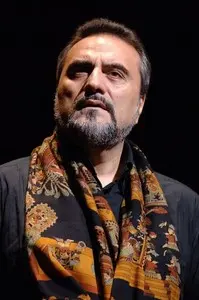 An outstanding Italian tenor, and now a conductor, Giuseppe Sabbatini began his career as a double bass player in various Italian orchestras, in particular, the Orchestra of the Arena di Verona. He studied vocals with Silvana Ferraro, repeatedly won Italian and international competitions, and after winning the A. Belli competition at the Experimental Opera House in Spoleto (1987), he successfully debuted as Edgardo in the opera Lucia di Lammermoor.
Giuseppe Sabbatini has achieved absolute worldwide recognition and a privileged position in the opera world of the last two decades and has been recognized with numerous prizes and awards, including the Bjorling Prize in 1987, the Caruso and Lauri Volpi in 1990, the Premio Abbiati in 1991 and "Schipa d'Oro" in 1996, "Pertile" and "Bellini d'Oro" in 2003, "The Critics Award" in Japan in 2005 and "Pentagramma d'oro" in 2008. In 2003, Giuseppe Sabbatini was awarded the title of chamber singer of the Vienna State Opera. In October 2010 Giuseppe Sabbatini was awarded the Giuseppe Tamagno Prize and in April 2011 in Graz (Austria) the ISO d'oro Prize.
Throughout his brilliant career, Giuseppe Sabbatini has performed in all the major theaters and concert halls of the world, worked with such world-famous conductors as Bruno Bartoletti, Richard Boning, Bruno Campanella, Riccardo Schaily, Colin Davis, Myung Wun Chung, Rafael Fruebeck de Burgos, Vladimir Delman, Daniel Gatti, Gianandrea Gavazzeni, James Levine, Zubin Meta, Riccardo Muti, Kent Nagano, Seiji Ozawa, Antonio Pappano and Michel Plasson.
In his youth, while working as a double bass player, Giuseppe Sabbatini received a conductor's education under the guidance of maestro Luciano Pelosi, and in the final period of his singing career, starting in 2007, he combined stage performances with conducting practice. At present, Maestro Sabbatini has devoted himself entirely to teaching vocals and conducting.
Maestro Sabbatini collaborates with such ensembles as the Chamber Music Orchestra of the Marche Region, the Kyoto Philharmonic Chamber Music Orchestra, the Rome Symphony Orchestra, the Italian Virtuosi Orchestra, the Puccini Festival Orchestra in Torre del Lago, the Poznań and Zagreb Philharmonic Orchestras, the San Pedro Theater Orchestra in San Paolo, in Russia he performed with the State Hermitage Orchestra, the Symphony Orchestra of the St. Petersburg Academic Philharmonic. D. D. Shostakovich, the orchestra of the Bolshoi Theater of Russia, conducted concerts with the participation of such outstanding singers as Teresa Berganza, Giovanna Casolla, Fiorenza Cedolins, Peter Dvorsky, Robert Ekspeur, Maria Guleghina, Eva Marton, Elena Obraztsova, Katya Richarelli, Roberto Scandiuzzi, Luciana d'Intino, Roberto Servile and others.
Maestro Sabbatini is a member of the jury of many international vocal competitions, conducts master classes in such centers as the Opera Association in Milan, the Comunale Opera School in Bologna, the Suntory Hall Academy in Tokyo, the A. Casella Conservatory in L'Aquila, the Conservatory of Santa Cecilia in Rome, the G. Verdi Conservatory in Milan, New York Fredonia University, the Chidzhana Academy in Siena, the Elena Obraztsova Cultural Center in St. Petersburg, etc.
Source: Moscow Philharmonic website