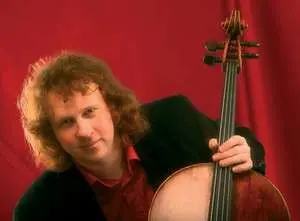 Denis Shapovalov
Date of birth
11.12.1974
Profession
instrumentalist
Country
Russia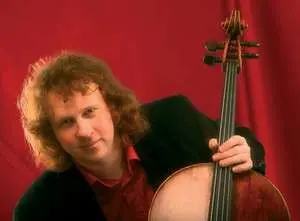 Denis Shapovalov was born in 1974 in the city of Tchaikovsky. He graduated from the Moscow State Conservatory. P.I. Tchaikovsky in the class of the People's Artist of the USSR, Professor N.N. Shakhovskaya. D. Shapovalov played his first concert with the orchestra at the age of 11. In 1995 he received a special prize "Best Hope" at an international competition in Australia, in 1997 he was awarded a scholarship from the M. Rostropovich Foundation.
The main victory of the young musician was the 1998st Prize and the Gold Medal of the XNUMXth International Tchaikovsky Competition. P.I. Tchaikovsky in XNUMX, "A bright, large-scale performer with a rich individual inner world" was called by his music critics. "Denis Shapovalov made a great impression," the newspaper "Musical Review" wrote, "what he does is interesting, sincere, lively and original. This is what is called "from God."
Denis Shapovalov tours in Europe, Asia and America, performing in the most famous halls of the world – the Royal Festival Hall and the Barbican Center (London), the Concertgebouw (Amsterdam), the UNESCO Conference Hall (Paris), Suntory Hall (Tokyo), Avery Fisher Hall (New York), the hall of the Munich Philharmonic.
The cellist's concerts are held with the participation of famous orchestras – the London Philharmonic, the Bavarian Radio Orchestra, the Moscow Virtuosos, the Academic Symphony Orchestra of the St. Petersburg Philharmonic, the Grand Symphony Orchestra. P.I. Tchaikovsky, the Netherlands Philharmonic Orchestra; under the baton of famous conductors – L. Maazel, V. Fedoseev, M. Rostropovich, V. Polyansky, T. Sanderling; as well as in an ensemble with V. Repin, N. Znaider, A. Gindin, A. Lyubimov and others.
The artist performs at international festivals in Italy, France, Germany, Japan and China with great success. His concerts were recorded and broadcast on the radio and TV channels of the STRC Kultura, Bayerische Rundfunk, Radio France, Bayern Klassik, Mezzo, Cenqueime, Das Erste ARD.
In 2000, D. Shapovalov participated in the World Congress of Cellists in the USA, in 2002 he performed at the celebration of the 75th anniversary of M. Rostropovich. "Brilliant talent! He can be proud of him in front of the whole world," said the great cellist about his young colleague.
Since 2001, D. Shapovalov has been teaching at the cello department at the Moscow State Conservatory. P.I. Tchaikovsky.
Source: Moscow Philharmonic website Photo from the official website of Denis Shapovalov (author – V. Myshkin)