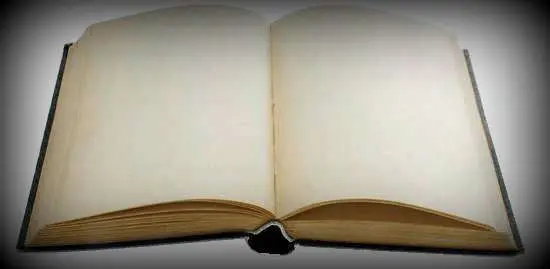 Blackstar and Joyo amplifiers
Blackstar and Joyo are perhaps not the most famous brands in the world, but undoubtedly, both of these brands have hit the ground and are gaining more and more customers. The first of these Blackstar is an English company based in Northampton that was founded by ex-Marshall engineers willing to go their own way. They make their products by hand, which is why we are sure of the high precision with which the amplifiers are made. The designs of Blackstar tube amplifiers are currently considered to be one of the best on the market. Joyo Technology, on the other hand, is a brand whose catalog includes a wide range of guitar effects, accessories and amplifiers, at attractive prices, often offering high sound quality, solid workmanship and remarkable style.
Joyo banTamP AtomiC vs meteOR vs zoMBie
At the beginning, we would like to introduce you to the company's mini amplifiers series Joyo z series bantam. The series consists of six miniature head amplifiers, distinguished by interesting, different colors and different sound of each of the models – Meteor, Zombie, Jackman, Vivo, Atomic, Bluejay. Each of them has its own distinctive styling, but of course all heads are also equipped with clean channels. Colorful bantamp heads are placed in miniature, aluminum housings with an attractive design and their weight is only about 1,2 kg. All heads offer two channels – clean and distortion OD, and the only exception to this is the Bluejay model, which has the Bright option instead of the OD channel. The front panel provides an input jack, 2 channel / tone switches and Bluetooth, three black GAIN, TONE and VOLUME knobs and a switch with a red LED indicator that turns blue when Bluetooth is activated. On the back there are SEND and RETURN serial effects loop sockets, 1/8 ″ headphone output, 18V DC 2.0 A power supply socket, 1/4 speaker output with a minimum impedance of 8 Ohm, and an external Bluetooth 4.0 connectivity antenna. Each model has a very different sound style, so it is worth testing all the models and choosing the one that suits us best. (2) Joyo banTamP Atomic vs meteOR vs zoMBie – YouTube
Joyo banTamP AtomiC vs meteOR vs zoMBie
Now let's move on to Blackstar amplifiers from the compact guitar combo amplifiers segment. We'll start with the smallest Blackstar ID Core 10. This is a 10W home practice amplifier. It was placed in a handy, black-upholstered MDF casing. The 340 x 265 x 185 mm combo weighs 3,7 kg and houses two Blackstar 3-inch wide-range speakers inside and offers 10W of power in full stereo mode (5W + 5W). On board you will find 6 different sounds, 12 effects, built-in tuner, line input, headphone output. With all the built-in options, the amplifier becomes our focal point in your practice. Undoubtedly, it is a good choice for both beginners and more advanced guitarists looking for a small mobile combo. (2) Blackstar ID Core 10 – YouTube
Blackstar Silverline Standard 20W is bigger and already suitable for louder rehearsals and even smaller concerts. This 20 watt combo with a 10 inch Celestion speaker comes from the latest Silverline series. On board you will find 6 different sounds, the ability to simulate various types of tubes, a three-band equalizer, 12 effects, the ability to record the guitar directly from the amplifier, line input and headphone output with column simulation, allowing for quiet practice at home. (2) Blackstar Silverine Standard – YouTube
Blackstar Silverine Standard
And our last proposition is Blackstar Unity 30. Unity is a new line of Blackstar Amps designed mainly for bass players. The amplifiers have been designed to meet the expectations and requirements of a modern bassist, both at home and on stage or in the studio. It is a 30 watt combo with an 8-inch speaker, with three sounds on board: classic, modern and flat. Plus a three-band equalizer, built-in chorus and compressor. There was also a line input and an XLR output. A dedicated Unity Bass series loudspeaker can be connected to the comba. The amplifier should satisfy musicians who like low, purring sounds, as well as those more modern, who like distorted bass sound.
(2) Blackstar Unity 30 – YouTube
We have a huge selection of guitar amplifiers on the market. Each guitarist is certainly able to match the appropriate amplifier to his needs, expectations and financial possibilities.