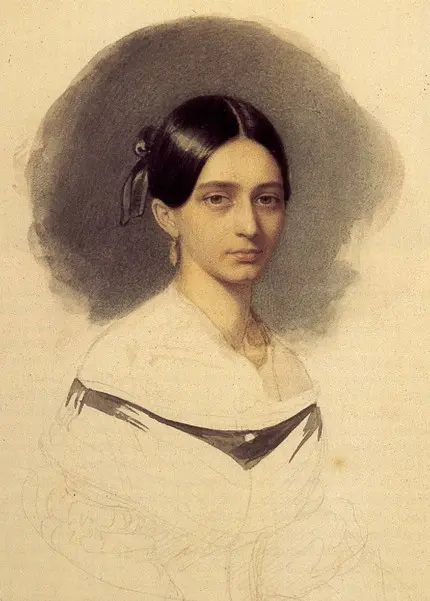 Clara Schumann
Date of birth
13.09.1819
Date of death
20.05.1896
Profession
composer, pianist, teacher
Country
Germany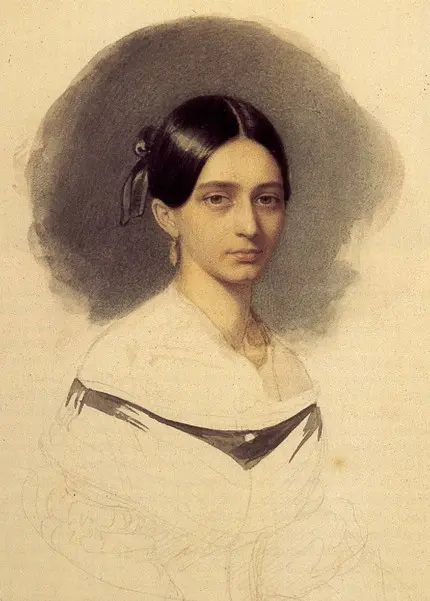 German pianist and composer, wife of the composer Robert Schumann and daughter of the famous piano teacher F. Wieck. She was born in Leipzig on September 13, 1819. She began giving public concerts at the age of 10. Around the same time, R. Schumann became a student of Wieck. His sympathy for Clara, mixed with admiration for her success, gradually grew into love. On September 12, 1840 they were married. Clara always played her husband's music excellently and continued to play Schumann's compositions in concerts even after his death. But most of her time was devoted to their eight children, and subsequently caring for Robert during his periods of depression and mental illness.
After the tragic death of Schumann in 1856, I. Brahms provided great help to Clara. Schumann warmly welcomed Brahms as a new genius of German music, and Clara supported her husband's opinion by performing Brahms' compositions.
Clara Schumann occupies a place of honor among the pianists of the 19th century. Being a real virtuoso, she avoided ostentation and played with poetic inspiration and a deep understanding of the music she performed. She was an outstanding teacher and taught a class at the Frankfurt Conservatory. Carl Schumann also composed piano music (in particular, she wrote the Piano Concerto in A minor), songs and cadenzas for concertos by Mozart and Beethoven. Schumann died in Frankfurt on May 20, 1896.
Encyclopedia