Choosing a Digital Piano with 3 Touch Mechanics
The device of a classic acoustic piano is built on the impact of hammers on the strings when the keys are pressed. The modern digital piano mimics this mechanism , but uses sensors instead of strings. The number of such sensors varies from 1 to 3, which significantly affects the sound of the instrument. Electronic keyboards with 3-touch mechanics give the most natural and bright sound, in no way inferior to acoustics. But such tools have more positive aspects – lightness, small size and no need for constant adjustment.
There are more budgetary models with two sensors, however, such instruments will not reflect all the virtuosity of the game, for example, with double sound rehearsal, and therefore will not allow the musician to fully reveal himself during a concert or examination performance of the program.
Thus, the presence of a hammer action is the main consideration when choosing a digital piano, and it is better if the device is 3-touch. These instruments feature a fully weighted, graduated keyboard that is as close as possible to touching an acoustic piano.
Overview of digital pianos with 3 touch action
The Japanese manufacturer of keyboard musical instruments YAMAHA offers the GH -3 (Graded Hummer 3) mechanics, where the three just means that each key of the electronic piano is endowed with three degrees of sensitivity. By the way, Yamaha was the first in the world to produce a digital piano with 3 touch controls . One of the models of this format will be the YAMAHA YDP-144R.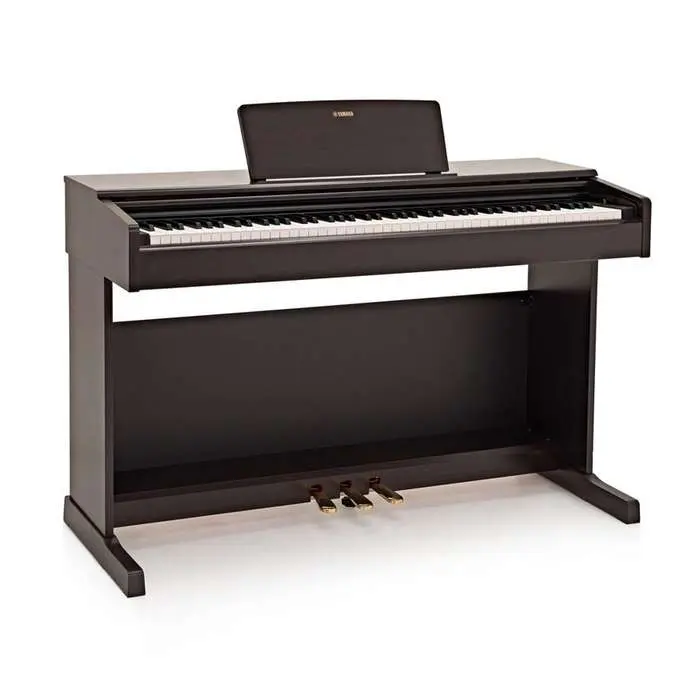 In classic black color and clean design, this instrument features Yamaha 's flagship CFX grand piano samples, 192-voice polyphony, and a Graded Hummer 3 keyboard. Fully weighted 88 keys have multiple levels of touch sensitivity. The piano has three classic pedals (sostenuto, mute and damper with half-pressing function) and is quite small – it weighs only 38 kg.
The YAMAHA CLP-635B digital piano with similar characteristics (88 keys with GH3X (Graded Hammer 3X) mechanics, covered with ivory, touch sensitivity settings and pedal functionality) also has the highest possible 256-voice polyphony and a Full Dot LCD display. .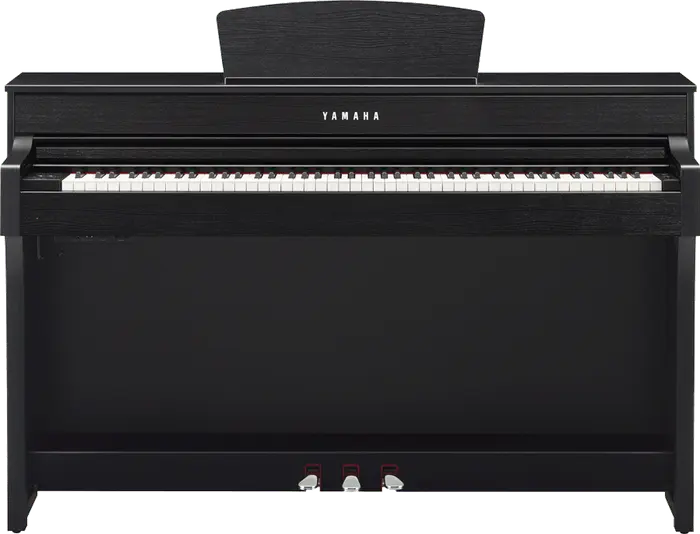 Speaking of the hammer action of Roland digital pianos, you should pay attention to models with a ROLAND PHA-4 (Progresive Hummer Action) keyboard and it is better if the coating imitates ivory, which will help to avoid the problem of slipping fingers. There are three configurations of Roland mechanics:
The Roland FP-10-BK Digital Piano is a great budget option for the beginner but serious pianist . This entry-level instrument with a minimalist design delivers great sound with an 88-key, fully weighted PHA-4 keyboard featuring Roland Super NATURAL surround sound technology. The piano features Bluetooth wireless connectivity with Android and iOS mobile apps, tuning from 415.3 – 466.2Hz in 0.1Hz steps , portability and portability. The Escapement option helps convey all the nuances of Pianissimo and Fortissimo playing. Polyphonic parameters of the instrument – 96 voices.
The ROLAND F-140R WH Digital Piano features authentic sound, expressive sound and sophisticated style with a white body. The tool has a lot of advantages in terms of its characteristics, namely:
3-touch hammer action keyboard (PHA-4 Standard Keyboard with Escapement and Ivory Feel) – 88 keys

;

polyphony

128 voices;

5 – level system of sensitivity to touch;

weight is only 34.5 kg.
In a review of electronic pianos with hammer action, one cannot fail to mention the KAWAI brand . The design of the instruments of this manufacturer is characterized by a maximum focus on the classics. It is worth paying attention to the CA (Concert Artist) series with a 3-touch RM3 keyboard with full-weighted keys in natural length.
The advanced Responsive Hammer 3 action and Ivory Touch coating combined in the KAWAI CN35M Digital Piano bring the sound of the model as close as possible to a concert grand piano. An instrument with 256-voice polyphony and a classic pedal-panel with the Grand Feel Pedal system weighs only 55 kg.
Answers on questions
What is the best digital piano with 3-touch mechanics to buy for a child in the lower grades of a music school?
A good option in terms of price-quality balance for a student will be Roland FP-10-BK Digital Piano .
Are there models of such instruments in wood color?
Yes, one of the great options is the Kawai CA15C Digital Piano with Concert Artist Series Wood Keys and Bench.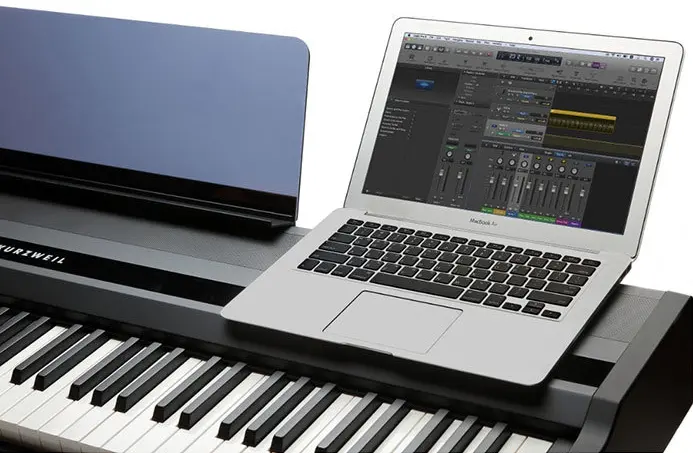 Summary
Among digital pianos, models with a 3-sensor hammer mechanism have the best sound quality and proximity to classical acoustics . These instruments are represented by many leading brands and come in different price ranges, so there is an opportunity to find a piano with advanced mechanics for every taste and budget.