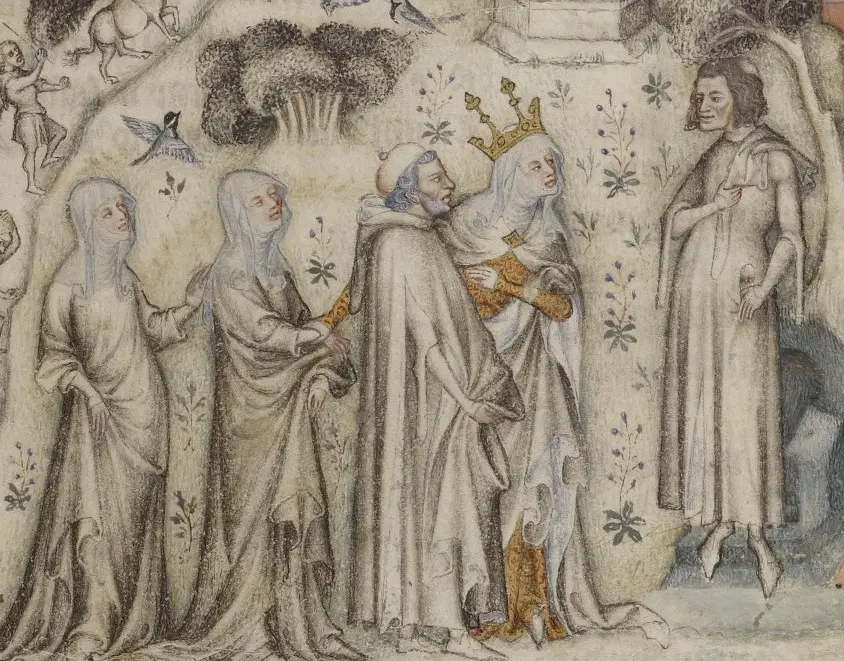 William of Machaut
Date of birth
1300
Date of death
1377
Profession
composer
Country
France
Also known by the Latin name Guillelmus de Mascandio. From 1323 (?) he lived at the court of the King of Bohemia, John of Luxembourg, was his secretary, accompanied him on his travels to Prague, Paris and other cities. After the death of the king (1346) he lived permanently in France. He was canon of Notre Dame Cathedral in Reims.
The largest composer of the 14th century, an outstanding representative of ars nova. The author of numerous monophonic and polyphonic songs (40 ballads, 32 vireles, 20 rondos) with instrumental accompaniment, in which he combined the musical and poetic traditions of the trouvers with the new polyphonic art.
He created a type of song with a widely developed melody and varied rhythm, expanded the compositional framework of vocal genres, and introduced more individual lyrical content into music. Of Macho's church writings, 23 motets for 2 and 3 voices (for French and Latin texts) and a 4-voice mass (for the coronation of the French king Charles V, 1364) are known. Macho's poem "Shepherd's Times" ("Le temps pastour") contains a description of musical instruments that existed in the 14th century.
Сочинения: L'opera omnia musicale… edited by F. Ludwig and H. Besseler, n. 1-4, Lpz., 1926-43.