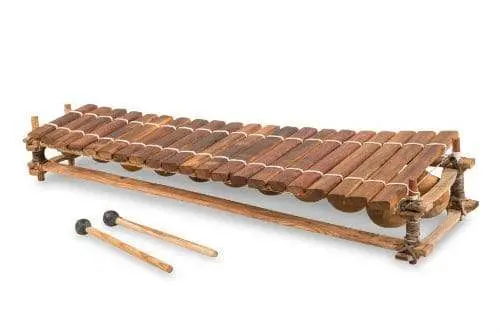 Balafon: what is it, instrument composition, sound, use
Every person from kindergarten is familiar with the xylophone – an instrument consisting of metal plates of different sizes, which you need to hit with sticks. Africans play a similar idiophone made of wood.
Device and sound
A percussion musical instrument has a certain pitch. It is determined by the size and thickness of the boards arranged in a row. They are attached to the rack and between themselves with ropes or thin leather straps. Pumpkins of different sizes are hung under each plank. The insides of the vegetable are cleaned out, plant seeds, nuts, seeds are poured inside. Pumpkins serve as resonators; when a stick is struck against a plank, a rattling sound is reproduced. Balafon can consist of 15-22 plates.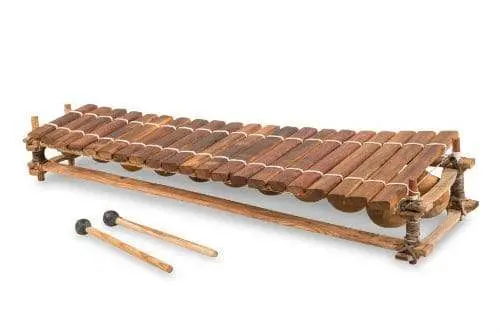 Using
The wooden idiophone is popular in African countries. It is played in Cameroon, Guinea, Senegal, Mozambique. It is placed on the floor. To start playing, the musician sits down next to him, picks up wooden sticks.
They use the African xylophone solo and in ensemble with dunduns, djembe. On the streets of the cities of the African continent, you can see wandering griot artists singing songs, accompanying themselves on the balafon.
Balafon style "Sénoufo" - Adama Diabaté - BaraGnouma