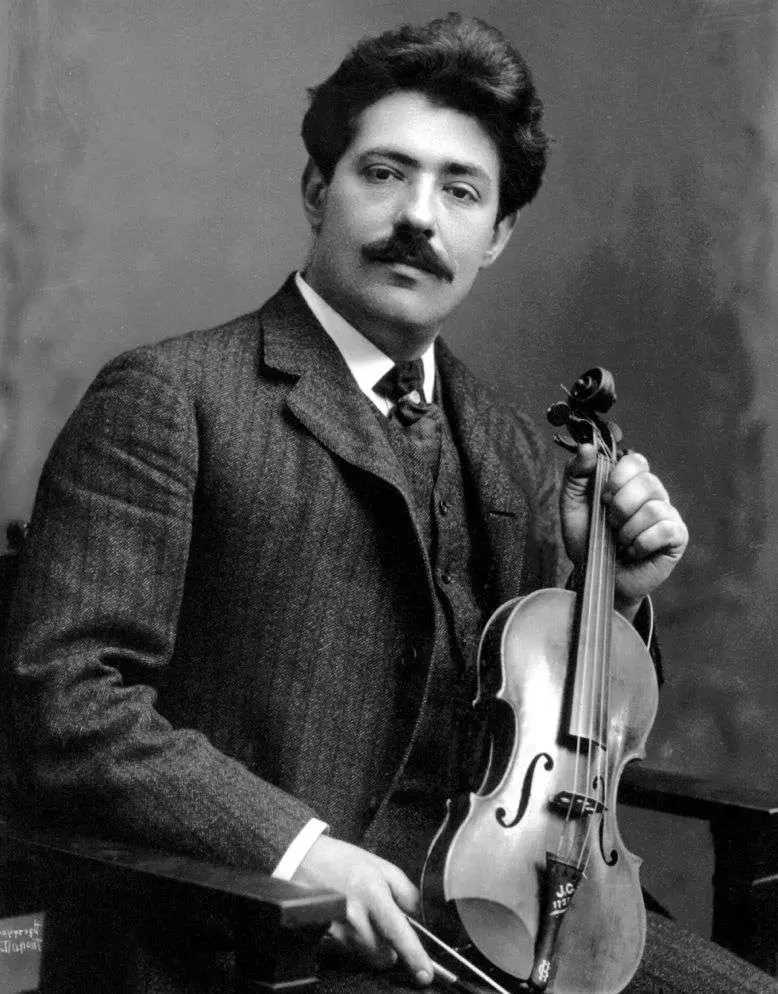 10 greatest Violinists of the 20th century!
The most famous violinists of the 20th century, who made a huge contribution to the history of violin making.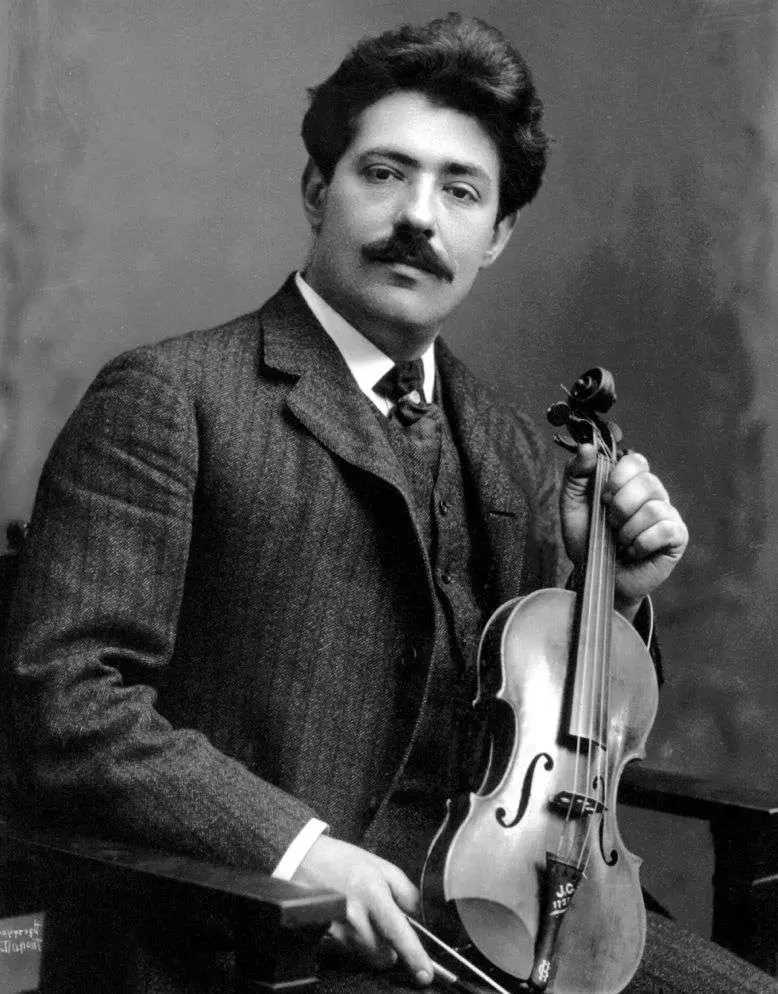 Fritz Kreisler (February 2, 1875, Vienna – January 29, 1962, New York) was an Austrian violinist and composer.
One of the most famous violinists of the turn of the 19th-20th centuries began to hone his skills at the age of 4, and already at 7 he entered the Vienna Conservatory, becoming the youngest student in history. He was one of the most famous violinists in the world, and to this day he is considered one of the best performers of the violin genre.
Mikhail (Misha) Saulovich Elman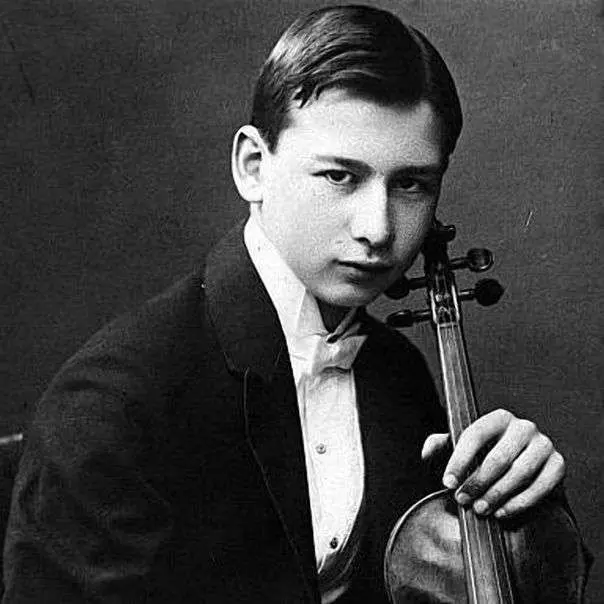 Mikhail (Misha) Saulovich Elman (January 8 [20], 1891, Talnoe, Kyiv province – April 5, 1967, New York) – Russian and American violinist.
The main features of Elman's performing style were rich, expressive sound, brightness and liveliness of interpretation. His performance technique was somewhat different from the standards accepted at that time – he often took slower tempos than required, widely used rubato, but this did not adversely affect his popularity. Elman is also the author of a number of short pieces and arrangements for violin.
Yasha Kheifetz (full name Iosif Ruvimovich Kheifetz, January 20 [February 2], 1901, Vilna – October 16, 1987, Los Angeles) was an American violinist of Jewish origin. Considered one of the greatest violinists of the 20th century.
At the age of six he took part in a public concert for the first time, where he performed the Felix Mendelssohn-Bartholdy Concerto. At the age of twelve, Kheifets performed concertos by P. I. Tchaikovsky, G. Ernst, M. Bruch, plays by N. Paganini, J. S. Bach, P. Sarasate, F. Kreisler.
In 1910 he began to study at the St. Petersburg Conservatory: first with O.A. Nalbandyan, then Leopold Auer. The beginning of Heifetz's world fame was laid by concerts in 1912 in Berlin, where he performed with the Berlin Philharmonic Orchestra conducted by Safonov V. I. (May 24) and Nikisha A.
During World War II, he often spoke to soldiers at the front to raise their morale. Gave 6 concerts in Moscow and Leningrad, communicated with students of conservatories on the topics of performance and teaching the violin
David Fedorovich Oistrakh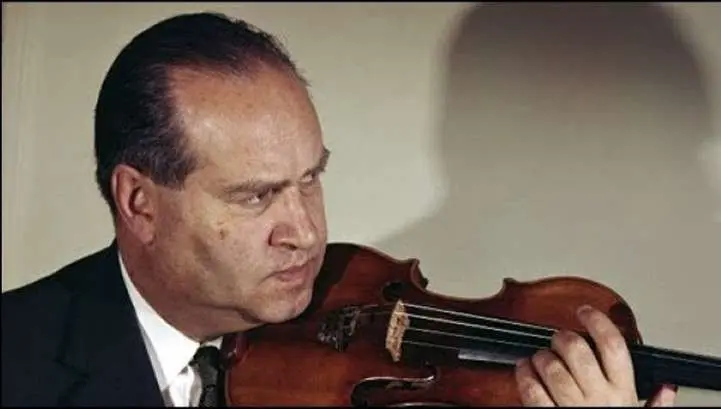 David Fedorovich (Fishelevich) Oistrakh (September 17 [30], 1908, Odessa – October 24, 1974, Amsterdam) – Soviet violinist, violist, conductor, teacher. People's Artist of the USSR (1953). Laureate of the Lenin Prize (1960) and the Stalin Prize of the first degree (1943).
David Oistrakh is one of the most famous representatives of the Russian violin school. His performance was notable for his virtuoso mastery of the instrument, technical skill, bright and warm sound of the instrument. His repertoire included classical and romantic works from J. S. Bach, W. A. ​​Mozart, L. Beethoven and R. Schumann to B. Bartok, P. Hindemith, S. S. Prokofiev and D. D. Shostakovich (performed violin sonatas by L. van Beethoven together with L. Oborin is still considered one of the best interpretations of this cycle), but he also played works by contemporary authors with great enthusiasm, for example, the rarely performed Violin Concerto by P. Hindemith.
A number of works by S. S. Prokofiev, D. D. Shostakovich, N. Ya. Myaskovsky, M. S. Weinberg, Khachaturian are dedicated to the violinist.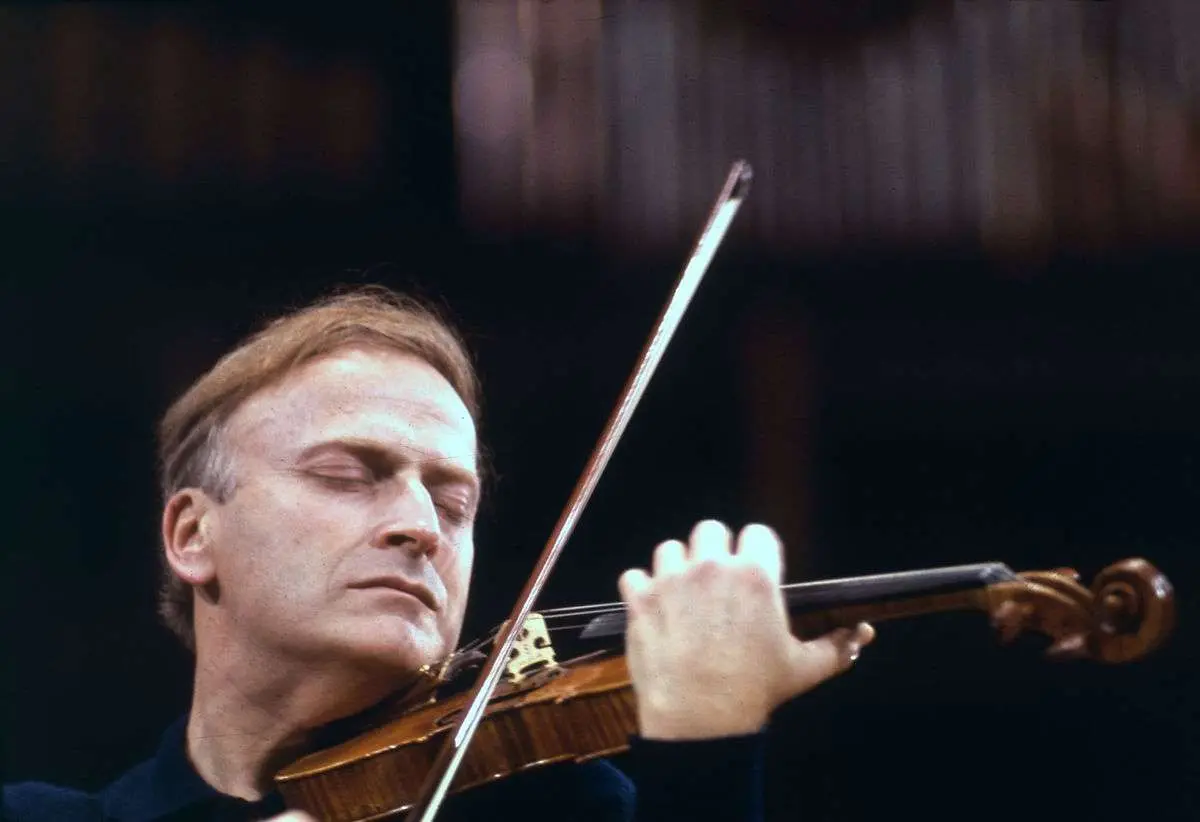 Yehudi Menuhin (eng. Yehudi Menuhin, April 22, 1916, New York – March 12, 1999, Berlin) – American violinist and conductor.
He gave his first solo concert with the San Francisco Symphony Orchestra at the age of 7.
During the Second World War, he performed with overvoltage in front of the Allied troops, gave over 500 concerts. In April 1945, together with Benjamin Britten, he spoke to former prisoners of the Bergen-Belsen concentration camp liberated by British troops.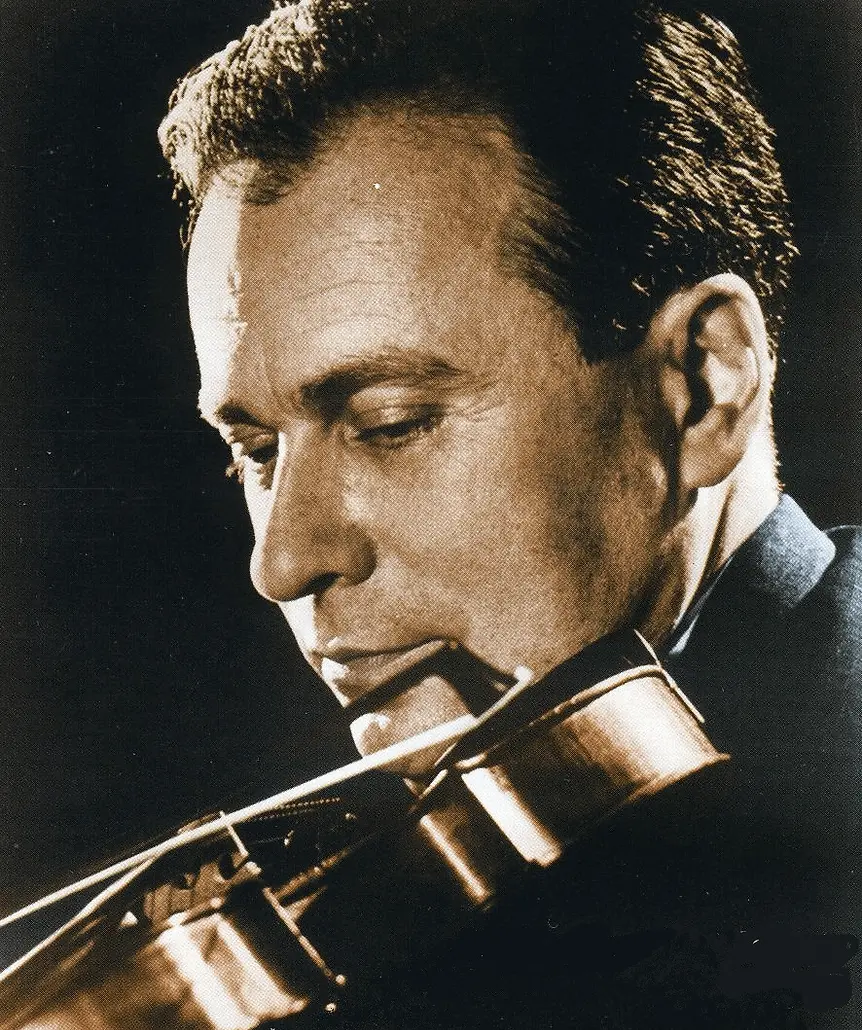 Henryk Szering (Polish Henryk Szeryng; September 22, 1918, Warsaw, Kingdom of Poland – March 3, 1988, Kassel, Germany, buried in Monaco) – Polish and Mexican virtuoso violinist, musician of Jewish origin.
Shering possessed high virtuosity and elegance of performance, a good sense of style. His repertoire included both classical violin compositions and works by contemporary composers, including Mexican composers, whose compositions he actively promoted. Schering was the first performer of compositions dedicated to him by Bruno Maderna and Krzysztof Penderecki, in 1971 he first performed Niccolo Paganini's Third Violin Concerto, the score of which was considered lost for many years and was discovered only in the 1960s.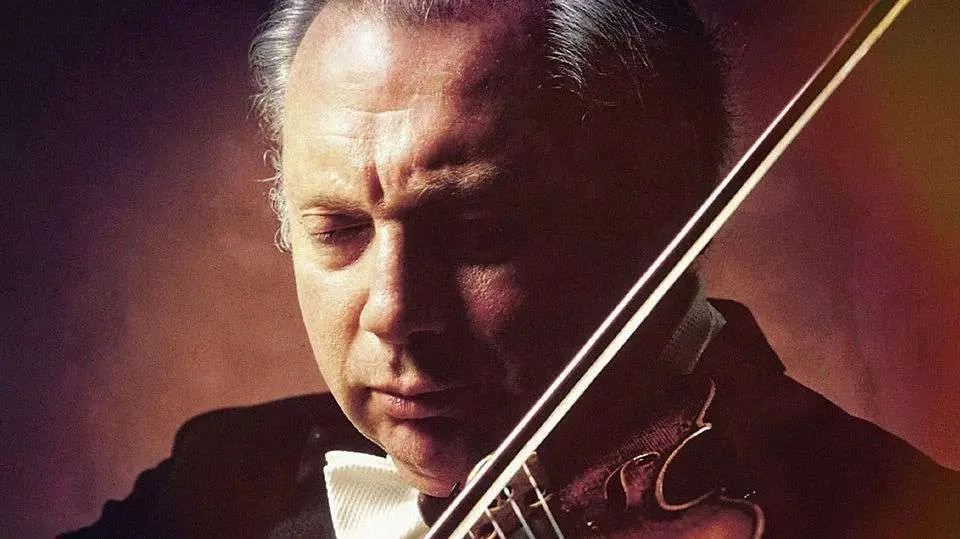 Isaac (Isaac) Stern Isaac Stern, July 21, 1920, Kremenets – September 22, 2001, New York) – American violinist of Jewish origin, one of the largest and world-famous academic musicians of the XX century.
He received his first music lessons from his mother, and in 1928 he entered the San Francisco Conservatory, studying with Naum Blinder.
The first public performance took place on February 18, 1936: with the San Francisco Symphony Orchestra under the direction of Pierre Monteux, he performed the Third Saint-Saens Violin Concerto.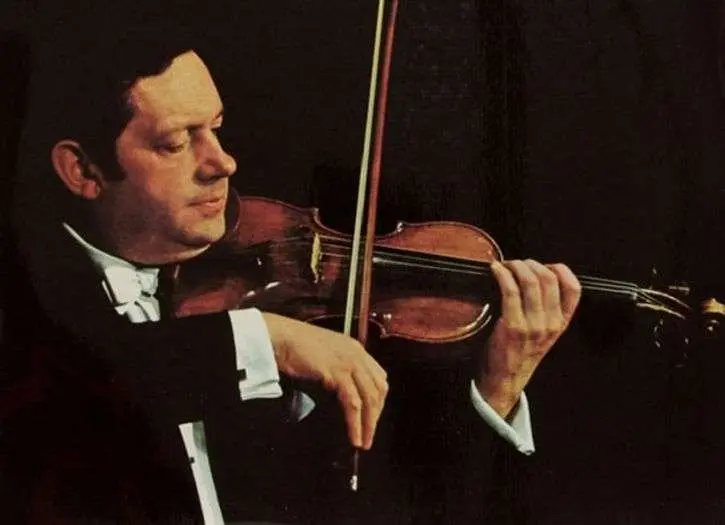 Arthur Grumiaux (fr. Arthur Grumiaux, 1921-1986) was a Belgian violinist and music teacher.
He studied at the conservatories of Charleroi and Brussels and took private lessons from George Enescu in Paris. He gave his first concert at the Brussels Palace of Arts with an orchestra conducted by Charles Munsch (1939).
A technical highlight is the recording of Mozart's sonata for violin and piano, in 1959 he played both instruments during playback.
Grumiaux owned Antonio Stradivari's Titian, but mostly performed on his Guarneri.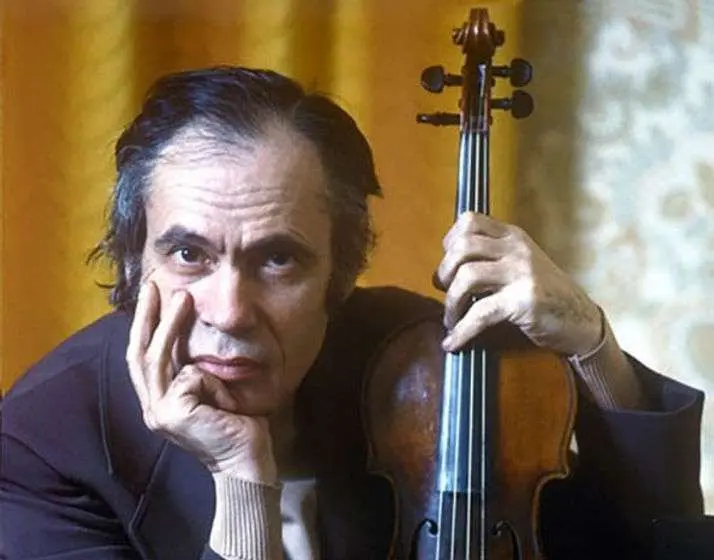 Leonid Borisovich Kogan (1924 – 1982) – Soviet violinist, teacher [1]. People's Artist of the USSR (1966). Laureate of the Lenin Prize (1965).
He was one of the brightest representatives of the Soviet violin school, representing in it the "romantic-virtuoso" wing. He always gave many concerts and often, since his conservatory years, toured abroad (since 1951) in many countries of the world (Australia, Austria, England, Belgium, East Germany, Italy, Canada, New Zealand, Poland, Romania, USA, Germany, France, Latin America). The repertoire included, in approximately equal proportions, all the main positions of the violin repertoire, including modern music: L. Kogan was dedicated to the Rhapsody Concerto by A. I. Khachaturian, violin concertos by T. N. Khrennikov, K. A. Karaev, M. S. Weinberg, A. Jolivet; D. D. Shostakovich began to create his third (unrealized) concerto for him. He was an unsurpassed performer of the works of N.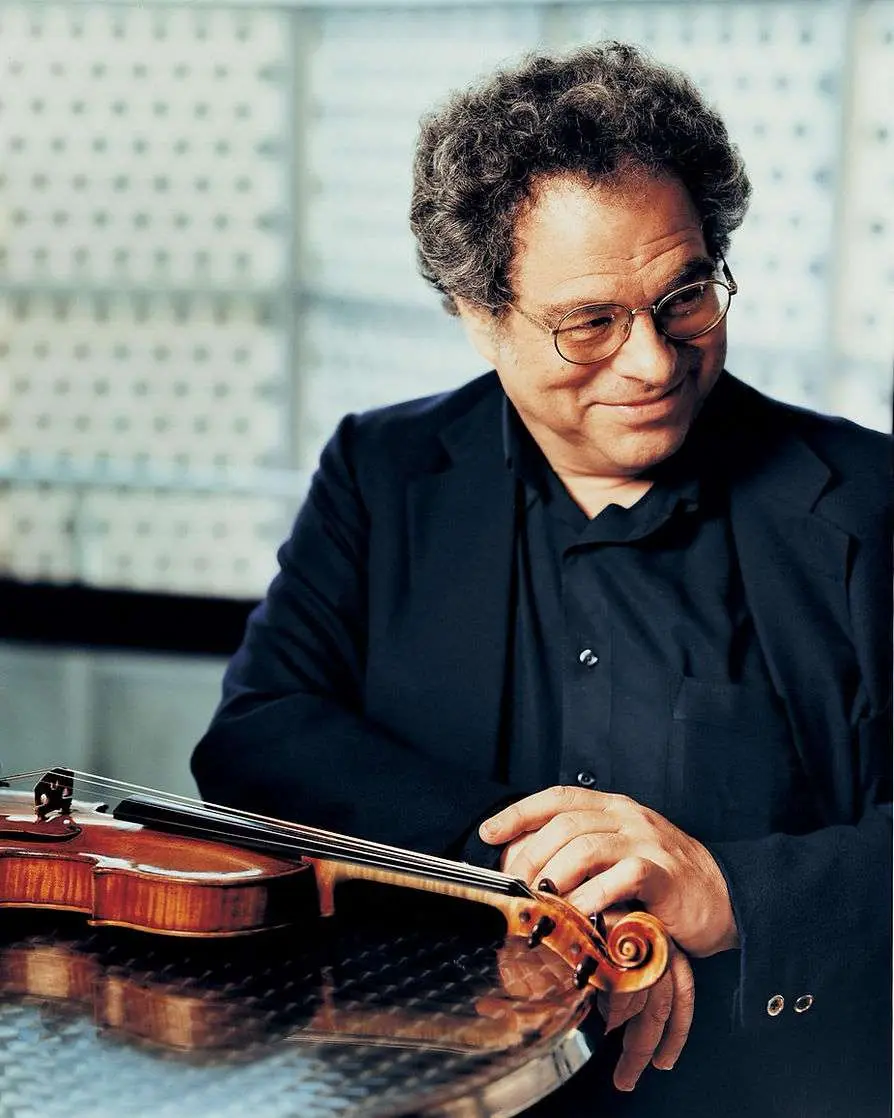 Itzhak Perlman (eng. Itzhak Perlman, Hebrew יצחק פרלמן; born August 31, 1945, Tel Aviv) is an Israeli-American violinist, conductor and teacher of Jewish origin, one of the most famous violinists of the second half of the 20th century.
At the age of four, Pearlman contracted polio, which forced him to use crutches to move around and play the violin while sitting.
His first performance took place in 1963 at Carnegie Hall. In 1964, he won the prestigious American Leventritt Competition. Shortly thereafter, he began to perform with personal concerts. In addition, Perlman was invited to various shows on television. Several times he played in the White House. Pearlman is a five-time Grammy winner for classical music performance.
TOP 20 VIOLINISTS OF ALL TIME (by WojDan)