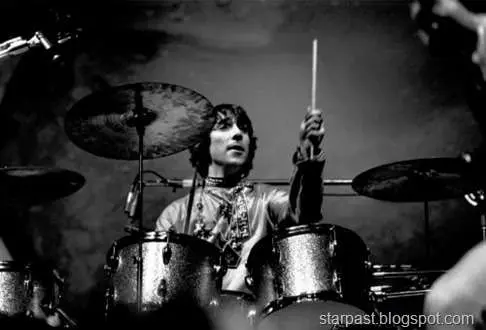 Top 10 Drummers in the world
Today it is difficult to imagine any of the modern musical genres without drum rhythms. It is often the drummers who are the leaders and ideological inspirers of the bands, write poetry and music, and sometimes even manage to sing! We invite you to remember the outstanding heroes of percussion and drum kit, who left their mark on the history of "classic" rock…
Keith Moon (1946-1978)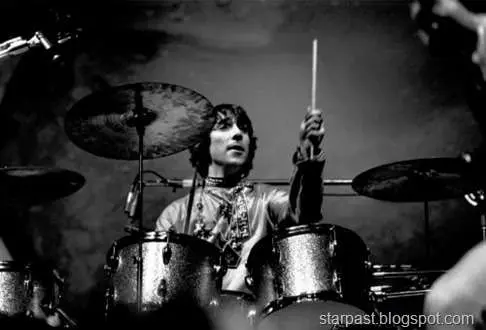 The Who's drummer was one of the first to bring the drum part to the forefront, elevating the instrument's role in a rock band to a new level. Moon's playing style was on the verge of genius and insanity – high-speed and highly professional drumming was superimposed on the "explosive" behavior of the drummer on stage.
Moon became one of the most famous musicians of his generation, and was later recognized as one of the greatest drummers in the history of rock music.
Phil Collins (b. 1951)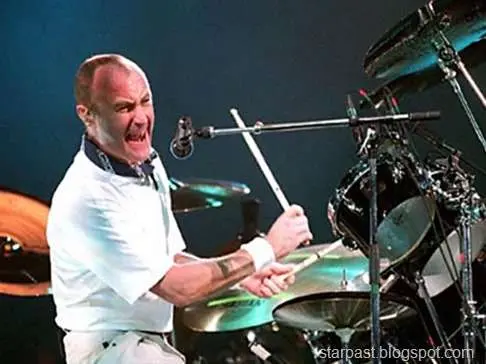 At the age of five, his parents gave Phil a toy drum kit, and this was the start of his dizzying musical career. In 1969, he received his first contract as drummer for the Flaming Youth, and a year later he responded to an ad that said: "The Ensemble is looking for a drummer with a good acoustic sense."
The ensemble turned out to be the pioneering prog rock band Genesis. After vocalist Peter Gabriel left in 1975, the band auditioned more than four hundred applicants, but the microphone was given to a talented drummer. Over the next twenty years, the group became one of the most popular in the world. In parallel with Genesis, Collins worked with the jazz instrumental project Brand X, and in the early eighties began releasing solo albums.
Collins has collaborated with such notable musicians as BB King, Ozzy Osbourne, George Harrison, Paul McCartney, Robert Plant, Eric Clapton, Mike Oldfield, Sting, John Cale, Brian Eno and Ravi Shankar.
John "Bonzo" Bonham (1948-1980)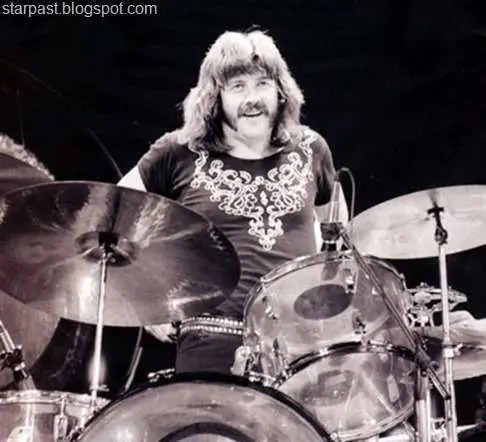 Led Zeppelin drummer John Bonham would have turned 65 on May 31st.
In his 10 years with Led Zeppelin , Bonham has become one of rock's greatest and most influential drummers. In 2005, British magazine Classic Rock ranked him number one on their list of the best rock drummers of all time.
John acquired his first drumming skills at the age of five, when he assembled a home-made kit from boxes and coffee cans. He received his first real installation, Premier Percussion, as a gift from his mother at the age of 15.
During Led Zeppelin's first US tour in December 1968, the musician befriended Vanilla Fudge drummer Carmine Appice, who recommended him a Ludwig drum kit that Bonham would use for the rest of his career.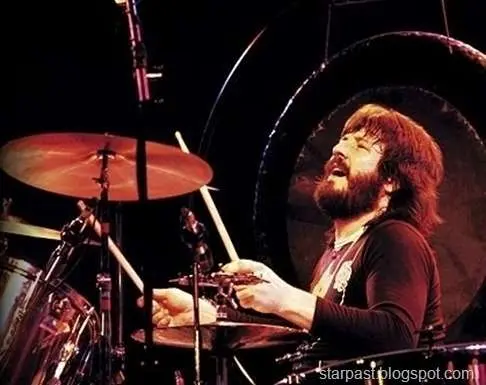 The drummer's tough playing style has become in many ways a characteristic feature of the entire Led Zeppelin style. Later, Bonham introduced elements of funk and Latin percussion to his stylistic palette and expanded his drum set to include congas, orchestral timpani and symphonic gong. According to the Dallas Times Herald, he was the first to use a drum synthesizer in history.
Encyclopedia Britannica called Bonham "a perfect example for all the hard rock drummers who follow in his footsteps".
Ian Paice (b. 1948)

The only member of Deep Purple, who was part of all the lineups of the group, is recognized by critics as one of the best drummers in the world.
In his early youth, Pace was more interested in the violin, but at the age of 15 he switched to drums and began to accompany his pianist father, who played waltzes and quicksteps. Jazz players (Gene Krupa and Buddy Rich) had a strong influence on the musician – Pace became one of the first drummers who managed to bring elements of swing and jazz techniques into hard rock.
Bill Ward (b. 1948)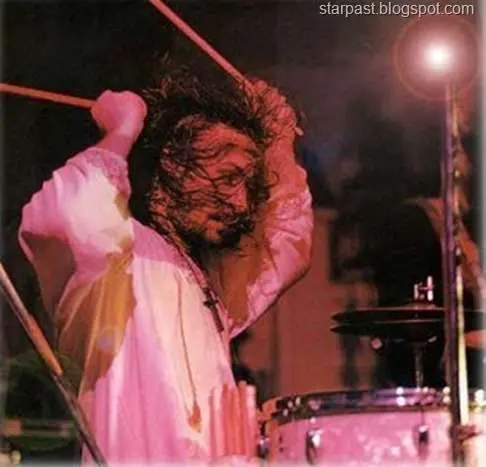 Ward fell in love with the public for his powerful and extraordinary jazz style of playing on classic Black Sabbath albums with Ozzy Osbourne.
"I prefer to use instruments that have complex tonal nuances, always trying to make the sound more melodic and expressive, trying to get 40 sounds from one drum," Ward said in a later interview.
Roger Taylor (b. 1949)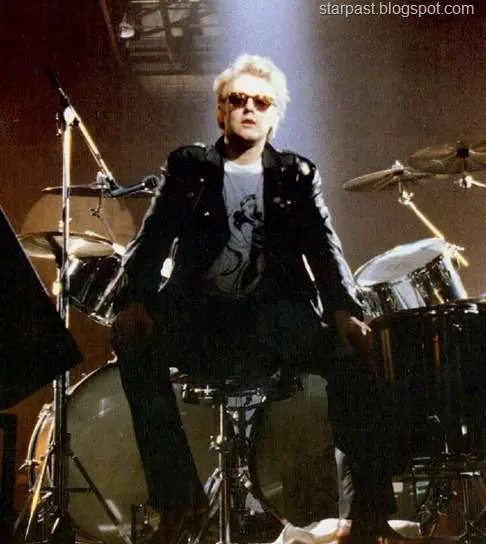 Widely known for his "bulky" unique sound, Queen's drummer is considered one of the most influential drummers of the seventies and eighties. On early albums, Taylor personally performed songs of his own composition, but in the future he gave them to Freddie Mercury. On his solo albums, Taylor performed bass, rhythm guitar and keyboards on his own.
The musician often collaborated with artists such as Eric Clapton, Roger Waters, Robert Plant and Elton John, and in 2005 he was named one of the ten greatest drummers in the history of classic rock according to Planet Rock Radio.
Bill Bruford (b. 1949)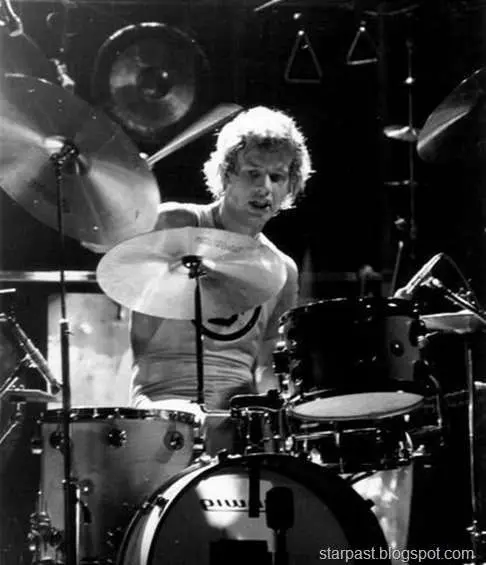 The famous English musician, known for his furious, virtuosic, polyrhythmic playing style, was the original drummer for the prog rock band Yes. He later played alongside King Crimson, UK, Genesis, Pavlov's Dog, Bill Bruford's Earthworks and many more.
Beginning in the 1980s, Bruford experimented a lot with electronic drums and percussion, but eventually returned to a conventional acoustic drum kit. In 2009, he stopped active concert activity and studio work.
Mitch Mitchell (1947-2008)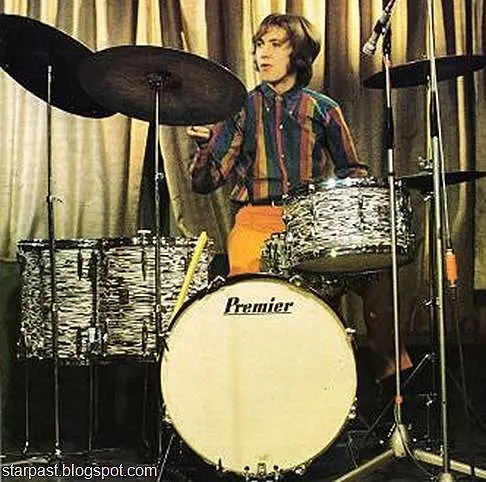 Seventh on Classic Rock's list of the top 50 drummers in rock, Mitchell is best known for his extraordinary playing as part of the Jimi Hendrix Experience.
The sudden death of Hendrix on September 18, 1970 put an end to the group – the records of one of the most talented rock drummers of the sixties were no longer so popular, and he began producing young bands.
Nick Mason (b. 1944)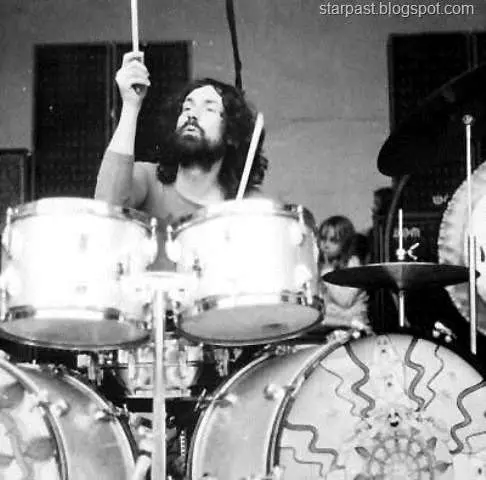 The only member of Pink Floyd to have featured on every album since the band's inception and played at all of its shows. The drummer's credits include "The Grand Vizier's Garden Party Parts 1–3" (from the experimental album "Ummagumma") and "Speak to Me" (from "The Dark Side of the Moon").
In addition to his work in Pink Floyd, Mason recorded two solo albums, on which the light jazz-rock sound replaced the experimental rock of Pink Floyd.
Neil Peart (b. 1952)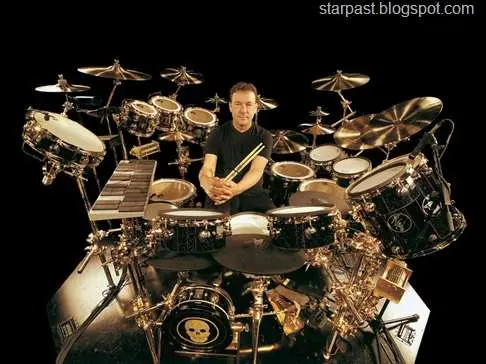 At the beginning of his career, the notorious drummer Rush was inspired by the playing of Keith Moon and John Bonham, but over time he decided to modernize and develop his playing style, incorporating elements of swing and jazz into it.
Most of all in the musical world, Peart is known for his virtuoso performance technique and extraordinary stamina. He is also the primary lyricist for Rush.
Charlie Watts (b. 1941)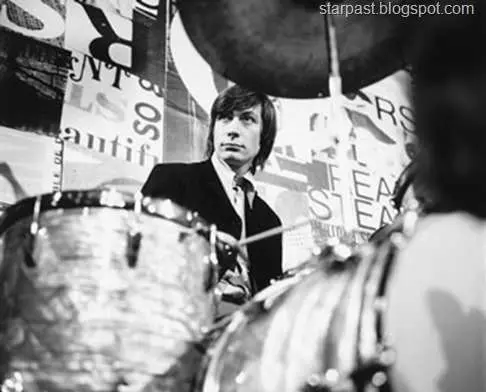 Charlie acquired his first musical instrument at the age of 14 – it was a banjo, which he soon took apart, converted into a drum and began to tap his favorite jazz tunes on it.
He still does not resemble a rocker in any way: he dresses modestly, behaves quietly, and is considered an excellent family man. Despite all this, for 50 years Charlie Watts has been one of the key members of The Rolling Stones, whose entire music, according to guitarist Keith Richards, rests on his drums.
Ringo Starr (b. 1940)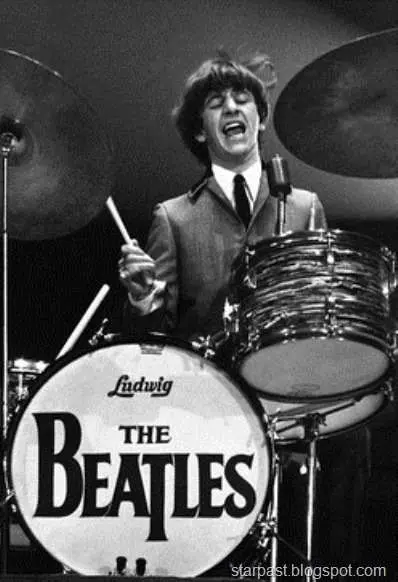 Ringo officially joined The Beatles on August 18, 1962. Prior to that, he played in the beat group Rory Storm and The Hurricanes, which at that time were the main rival of the Beatles in Liverpool.
Starr sang one song on each of the band's albums (except "A Hard Day's Night", "Magical Mystery Tour" and "Let It Be") and sang drums on nearly all of The Beatles' tracks. He has credited songs such as "Octopus's Garden", "Don't Pass Me By" and "What Goes On".
In 2012, Ringo Starr was named the richest drummer in the world by Celebritynetworth.com.
Ginger Baker (b. 1939)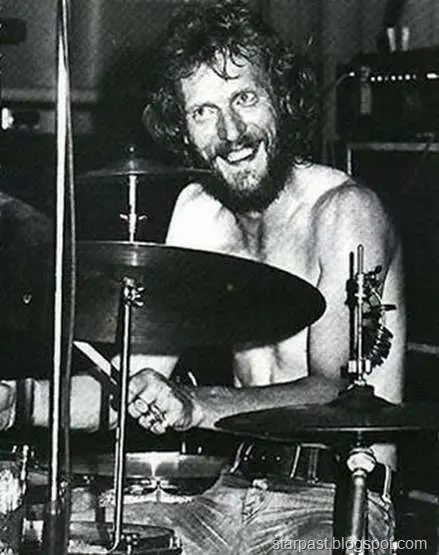 Baker became widely known as part of the "supergroup" Cream – critics enthusiastically noted the brightness, richness and entertainment of his drumming. A special charm to his manner was given by the fact that the musician at the dawn of his career was formed as a jazz drummer.
Baker is considered the first musician to use two bass drums instead of the traditional one of the time. Subsequently, collaborating with the band Hawkwind, he brought elements of African music into his style.
John Densmore (b. 1944)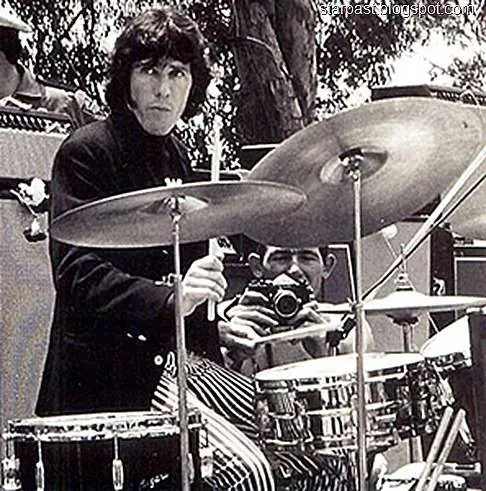 The man who was responsible for the rhythmic basis of almost all the compositions of The Doors. While keyboardist Ray Manzarek, guitarist Robby Krieger, and vocalist Jim Morrison were able to improvise to their heart's content, someone had to keep the chaos under control. The clarity and accuracy of each of his strokes gave particular expressiveness to the musician's manner.
Guy Evans (b. 1947)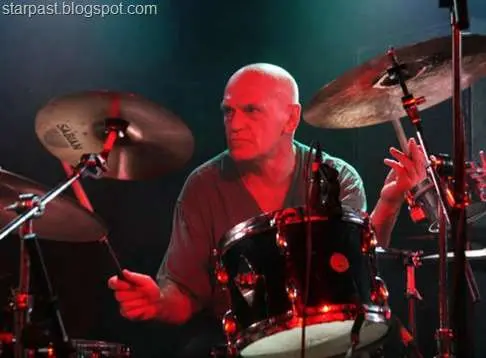 Prior to joining Van Der Graaf Generator, Evans played in The New Economic Model, whose repertoire consisted primarily of sixties American soul music. As part of a band renowned for its expressive approach to prog rock and endless experimentation with the sound of musical instruments, Evans proved to be one of the most unusual drummers of his generation.