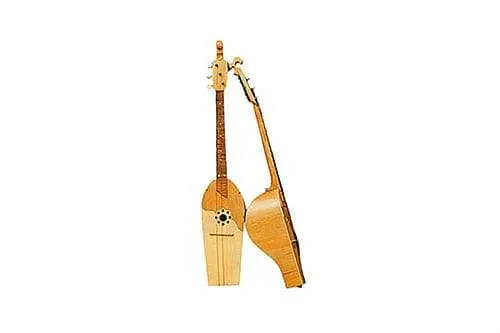 Dala-fandyr: description of the instrument, composition, use, playing technique
Dala-fandyr is an Ossetian folk musical instrument. Type – plucked string.
Used in folk Ossetian music. The musicians play both solo compositions and accompanying parts. Musical genres using dala-fandyr: lyrical song, dance music, epic.
The body consists of the main body, neck and head. Production material – wood. The tool must be made from a single piece of wood. The top deck is made from coniferous trees. Tool length – 75 cm.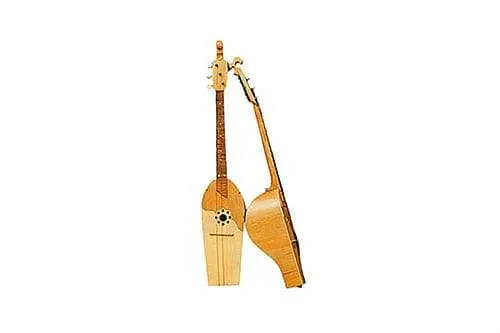 The main part looks like a not too wide long box. The depth of the hull is uneven. To the connection of the neck and the main part, the depth increases, and then decreases. Like most other strings, the dala fandyr has resonator holes to amplify the sound. Holes in the form of crescents are common. The resonators are located opposite each other, on both sides of the deck. In rare cases, there is a single hole in the center of the case.
The neck is flat on the front and rounded on the back. The number of frets is 4-5, but there are fretless models. The top of the neck ends with a head with pegs holding the strings. You need to tune the tool by turning the pegs. The number of strings is 2-3. Initially, horse hair was used as strings, later sinew strings from the intestines of sheep spread. There is a button at the bottom of the case. Its purpose is to hold the string holder.
The musicians play the dala-fandyr with quick enumeration. The sound is extracted with the index, middle and ring fingers. From the outside, this way of playing may look like scratching.
Как звучит мастеровой дала-фандыр из ореха.
Дала-фандыр и балалайка: осетинские мотивы на русском инструменте