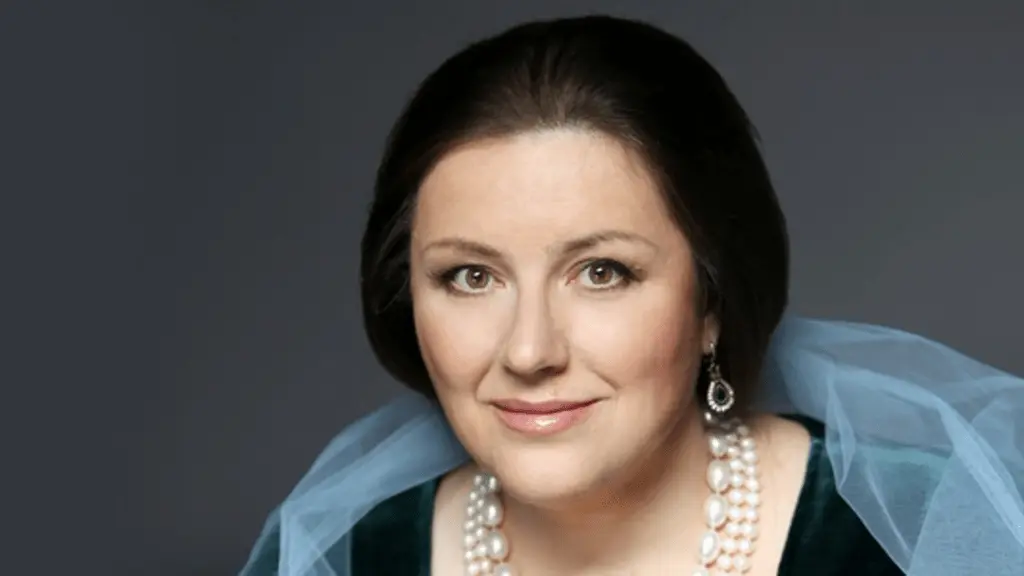 Yana Ivanilova (Yana Ivanilova) |
Yana Ivanilova
Profession
singer
Voice type
soprano
Country
Russia
Honored Artist of Russia Yana Ivanilova was born in Moscow. After the theoretical department, she graduated from the vocal department of the Russian Academy of Music. Gnesins (class of Prof. V. Levko) and postgraduate studies at the Moscow Conservatory (class of Prof. N. Dorliak). She trained in Vienna with I. Vamser (solo singing) and P. Berne (musical stylistics), as well as in Montreal with M. Devalui.
Laureate of the international competition. Schneider-Trnavsky (Slovakia, 1999), winner of a special prize for the part of Violetta (La Traviata by G. Verdi) at the competition in Kosice (Slovakia, 1999). At various times she was a soloist of the New Opera Theater in Moscow, collaborated with the early music ensembles Madrigal, the Academy of Early Music and Orfarion. In 2008 she was invited to join the Bolshoi Theater Company, with which she successfully toured London's Covent Garden Theater in 2010.
She has given concerts at the Grand Hall of the Conservatory and the International House of Music in Moscow, the UNESCO Hall in Paris, Victoria Hall in Geneva, Westminster Abbey in London, the Millennium Theater in New York, Glen Gould Studios in Toronto. Collaborated with famous musicians, including E. Svetlanov, V. Fedoseev, M. Pletnev, A. Boreyko, P. Kogan, V. Spivakov, V. Minin, S. Sondetskis, E. Kolobov, A. Rudin, A. Lyubimov , B. Berezovsky, T . Grindenko, S. Stadler, R. Klemencic, R. Boning and others. Took part in premieres of works by L. Desyatnikov and in world premieres of restored operas by B. Galuppi "The Shepherd King", G. Sarti's "Aeneas in Lazio", the Russian premiere of T. Traetta's opera "Antigone".
The singer's repertoire is huge and covers almost the entire history of music. These are the leading parts in the operas of Mozart, Gluck, Purcell, Rossini, Verdi, Donizetti, Gretry, Pashkevich, Sokolovsky, Lully, Rameau, Monteverdi, Haydn, as well as the soprano parts in Britten's War Requiem, Mahler's 8th symphony, Bells » Rachmaninov, Beethoven's Missa Solemnis, Dvořák's Stabat Mater and many other cantata-oratorio compositions. A special place in the work of Ivanilova is occupied by chamber music, including song monographic programs by Russian composers: Tchaikovsky, Rachmaninov, Medtner, Taneyev, Glinka, Mussorgsky, Arensky, Balakirev, Rimsky-Korsakov, Cherepnin, Lyapunov, Gurilev, Kozlovsky, Shostakovich, B. Tchaikovsky, V. Gavrilin, V. Silvestrov and others, as well as world classics: Schubert, Schumann, Mozart, Haydn, Wolf, Richard Strauss, Debussy, Fauré, Duparc, De Falla, Bellini, Rossini, Donizetti.
The singer's discography includes recordings of romances by N. Medtner with pianist B. Berezovsky ("Mirare", Belgium), the vocal cycle "Steps" by V. Silvestrov together with A. Lyubimov ("Megadisk", Belgium), "Aeneas in Lazio" by G. Sarti ("Bongiovanni", Italy), joint recordings with the Orfarion ensemble conducted by O. Khudyakov ("Opus 111" and "Vista Vera"), Mahler's Eighth Symphony" conducted by E. Svetlanov ("Russian Seasons"), romances by H Medtner with Ekaterina Derzhavina and Hamish Milne ("Vista Vera").