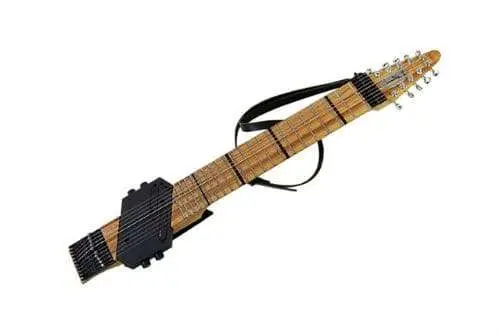 Stick: description of the instrument, composition, sound, playing technique, use
The Stick is a stringed musical instrument invented by Emmett Chapman in the 70s.
The literal translation is "stick". Outwardly, it looks like a wide neck of an electric guitar without a body. May have 8 to 12 strings. The bass strings are located in the middle of the fretboard, while the melodic strings are located along the edges. Made from different types of wood. Equipped with pickups.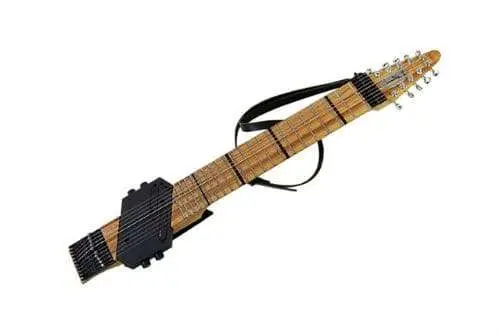 The sound production is based on the tapping technique. In normal guitar playing, the left hand changes the length of the string, while the right hand produces sounds in various ways (hitting, plucking, rattling). Tapping allows you to simultaneously change the pitch and extract the sound. This is done by quickly pressing the strings to the frets on the fretboard, with a light blow of the fingers of both the right and left hands.
On the Chapman stick, you can simultaneously extract 10 sounds, according to the number of fingers, which is a bit like playing the piano. This allows you to play both the solo part, and the accompaniment, and bass at the same time.
The stick is not an instrument for beginners in music. Rather, on the contrary, only virtuosos can submit to Chapman's creation. They play it both solo and as part of a team. Among the performers-popularizers of the stick are many world stars. They perform music of various styles and directions: in skillful hands, the capabilities of the instrument allow you to create real miracles.
The cost starts from 2000 dollars.
While My Guitar Gently Weeps, Chapman Stick