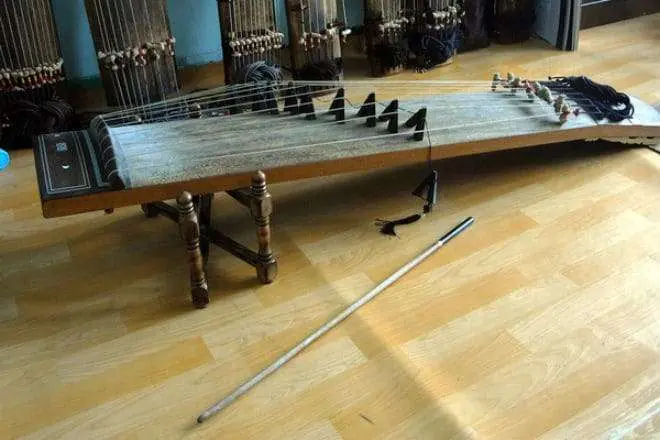 Ajen: what is it, composition, sound, use
The ajeng is a Korean stringed musical instrument that originated from the Chinese yazheng and arrived in Korea from China during the Goryeo Dynasty from 918 to 1392.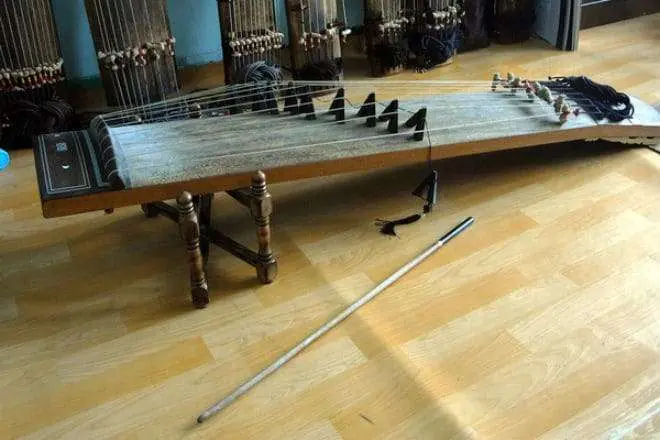 The device is a wide zither with carved strings of twisted silk. The ajen is played with a thin stick made from the wood of the forsythia shrub plant, which is moved along the strings like a flexible bow.
A unique version of the ajen, which is used during court celebrations, has 7 strings. The version of the musical instrument for shinavi and sanjo has 8 of them. In various other variations, the number of strings reaches nine.
When playing the ajen, they take a sitting position on the floor. The instrument has a deep tone, similar to that of a cello, but more breathy. Currently, Korean musicians prefer to use a real horsehair bow instead of a stick. It is believed that in this case the sound becomes smoother.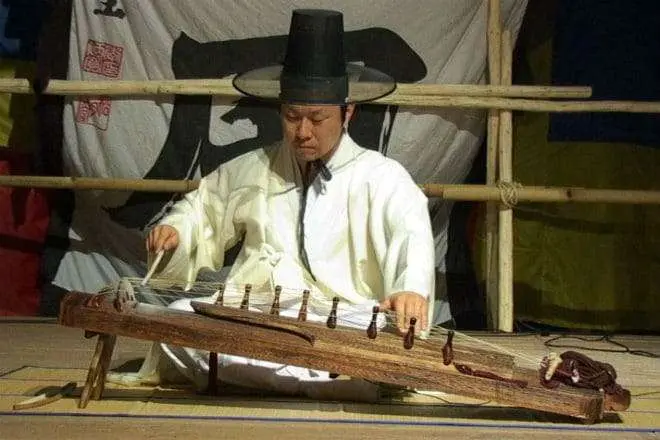 Korean ajen is used in both traditional and aristocratic music. In addition, in Korea, ajeng is considered a folk instrument and its sound can be heard in modern classical music and films.