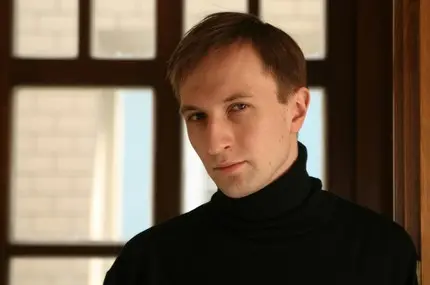 Sergey Kasprov
Date of birth
1979
Profession
pianist
Country
Russia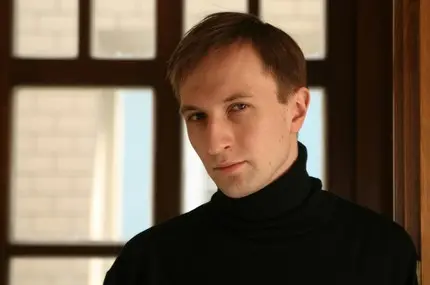 Sergei Kasprov is a pianist, harpsichordist and organist, one of the most extraordinary musicians of the new generation. He has a unique ability to get used to the atmosphere of creativity and the emergence of compositions, to convey the finest stylistic gradations of pianism from different times.
Sergei Kasprov was born in Moscow in 1979. Graduated from the Moscow Conservatory with a degree in piano and historical keyboard instruments (class of Professor A. Lyubimov) and organ (class of Professor A. Parshin). Subsequently, he studied at the postgraduate course of the Moscow Conservatory as a pianist, and also did an internship at the Schola Cantorum in Paris under the guidance of Professor I. Lazko. He took part in piano master classes by A. Lyubimov (Vienna, 2001), in creative workshops on playing ancient keyboard instruments by M. Spagni (Sopron, Hungary, 2005), as well as in a cycle of piano seminars at the Mannheim Conservatory (2006).
In 2005-2007, the musician was awarded a special prize at the International Piano Competition. V. Horowitz, Grand Prix of the International Competition. M. Yudina, First Prize at the International Competition. N. Rubinstein in Paris and the First Prize at the International Competition. A. Scriabin in Paris (2007). In 2008 at the competition. S. Richter in Moscow Sergey Kasprov was awarded the Prize of the Government of Moscow.
The musician's recordings were broadcast on the waves of radio stations "Orpheus", France Musique, BBC, Radio Klara.
S. Kasprov's performing career is developing not only on the stages of the halls of Moscow, St. Petersburg and other cities of Russia, but also on the largest concert venues in Europe. He is a participant of such world famous festivals as La Roque d'Anthéron (France), Klara Festival (Belgium), Klavier-Festival Ruhr (Germany), Chopin and his Europe (Poland), "Ogrody Muzyczne" (Poland), Schloss Grafenegg (Austria), St.Gallen Steiermark (Austria), Schoenberg Festival (Austria), Musicales Internationales Guil Durance (France), Art Square (St. Petersburg), December Evenings, Moscow Autumn, Antiquarium.
He successfully performed with such orchestras as the State Academic Symphony Orchestra of Russia. E.F. Svetlanova, Academic Symphony Orchestra of the St. Petersburg Philharmonic, "La Chambre Philharmonique". Among the conductors with whom the pianist collaborated are V. Altshuler, A. Steinluht, V. Verbitsky, D. Rustioni, E. Krivin.
Sergey Kasprov successfully combines his concert activity on the modern piano with his performance on historical keyboard instruments – the hammerklavier and the romantic piano.