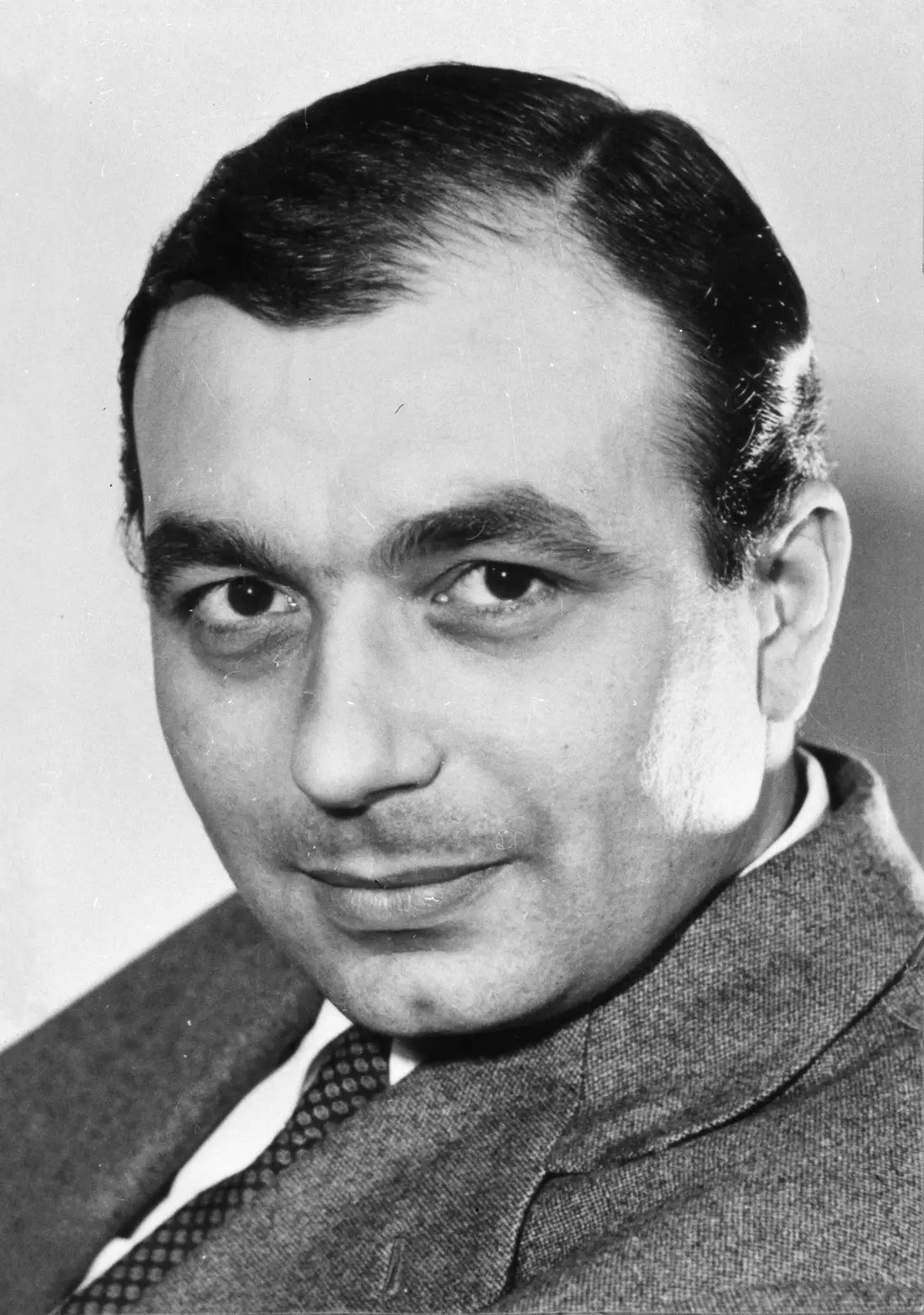 Renato Bruson (Renato Bruson) |
Renato bruson
Date of birth
13.01.1936
Profession
singer
Voice type
baritone
Country
Italy
Author
Irina Sorokina
Renato Bruzon, one of the most famous Italian baritones, celebrates his 2010th birthday in January XNUMX. The success and sympathy of the public, which have accompanied him for more than forty years, are absolutely deserved. Bruzon, a native of Este (near Padua, lives in his native town to this day), is considered one of the best Verdi baritones. His Nabucco, Charles V, Macbeth, Rigoletto, Simon Boccanegra, Rodrigo, Iago and Falstaff are perfect and have passed into the realm of legend. He made an unforgettable contribution to the Donizetti-Renaissance and devotes considerable attention to chamber performance.
Renato Bruzon is above all an exceptional vocalist. He is called the greatest "belkantist" of our time. Bruzon's timbre can be considered one of the most beautiful baritone timbres of the last half century. His sound production is distinguished by impeccable softness, and his phrasing betrays a truly endless work and love for perfection. But what makes Bruzon Bruzon is what sets him apart from other great voices—his aristocratic accent and elegance. Bruzon was created to embody on the stage the figures of kings and doges, marquises and knights: and in his track record is really Emperor Charles the Fifth in Hernani and King Alfonso in The Favorite, Doge Francesco Foscari in The Two Foscari and Doge Simon Boccanegra in the opera of the same name, the Marquis Rodrigo di Posa in Don Carlos, not to mention Nabucco and Macbeth. Renato Bruzon has also established himself as a capable and touching actor, capable of "pulling out" tears from venerable critics in "Simon Boccanegre" or making laugh impossible in the title role in "Falstaff". And yet Bruzon creates genuine art and gives genuine pleasure most of all with his voice: pasty, round, uniform throughout the entire range. You can close your eyes or look away from the stage: Nabucco and Macbeth will appear before your inner eye as alive, thanks to the singing alone.
Bruzon studied in his native Padua. His debut took place in 1961, when the singer was thirty years old, at the Experimental Opera House in Spoleto, which gave way to many young singers, in one of Verdi's "sacred" roles: Count di Luna in Il trovatore. Bruson's career was swift and happy: already in 1968 he sang at the Metropolitan Opera in New York the same di Luna and Enrico in Lucia di Lammermoor. Three years later, Bruzon got on the stage of La Scala, where he played the role of Antonio in Linda di Chamouni. Two authors, the interpretation of whose music he devoted his life to, Donizetti and Verdi, decided very quickly, but Bruzon won lasting fame as a Verdi baritone, having crossed the line of forty years. The first part of his career was dedicated to recitals and operas by Donizetti.
The list of Donizetti operas in his "track record" is amazing in its quantity: Belisarius, Caterina Cornaro, Duke of Alba, Fausta, The Favorite, Gemma di Vergi, Polyeuctus and its French version " Martyrs", "Linda di Chamouni", "Lucia di Lammermoor", "Maria di Rogan". In addition, Bruzon performed in operas by Gluck, Mozart, Sacchini, Spontini, Bellini, Bizet, Gounod, Massenet, Mascagni, Leoncavallo, Puccini, Giordano, Pizzetti, Wagner and Richard Strauss, Menotti, and also sang in Tchaikovsky's Eugene Onegin and "Betrothal in a Monastery" by Prokofiev. The rarest opera in his repertoire is Haydn's The Desert Island. To the Verdi roles, of which he is now a symbol, Bruzon approached slowly and naturally. In the sixties, it was a fabulously beautiful lyrical baritone, with a rather light color, with the presence of an ultra-high, almost tenor "A" in the range. The elegiac music of Donizetti and Bellini (he sang quite a lot in the Puritani) corresponded to his nature as a "belcantista". In the seventies, it was the turn of Charles the Fifth in Verdi's Hernani: Bruzon is considered the best performer of this role in the last half century. Others could have sung as well as he did, but no one has been able to embody young chivalry on stage like him. As he approached maturity, human and artistic, Bruson's voice became stronger in the central register, took on a more dramatic color. Performing only in Donizetti's operas, Bruzon could not make a real international career. The opera world expected from him Macbeth, Rigoletto, Iago.
Bruzon's transition to the category of Verdi baritone was not easy. The verist operas, with their famous "Scream arias", loved by the public, had a decisive influence on the manner in which Verdi's operas were performed. From the late thirties to the mid-sixties, the opera stage was dominated by loud-voiced baritones, whose singing resembled gnashing of teeth. The difference between Scarpia and Rigoletto was completely forgotten, and in the minds of the public, the exaggeratedly loud, "stubborn" singing in the verist spirit was quite suitable for Verdi's characters. While the Verdi baritone, even when this voice is called upon to describe negative characters, never loses its restraint and grace. Renato Bruzon undertook the mission to return Verdi's characters to their original vocal appearance. He forced the audience to listen to his velvety voice, to an impeccable vocal line, to think about stylistic correctness in relation to Verdi's operas, loved to the point of madness and "sung" beyond recognition.
Rigoletto Bruzona is completely devoid of caricature, vulgarity and false pathos. The innate dignity that characterizes the Padua baritone both in life and on stage becomes a characteristic of the ugly and suffering Verdi hero. His Rigoletto seems to be an aristocrat, for unknown reasons forced to live according to the laws of a different social stratum. Bruzon wears a renaissance costume like a modern dress and never emphasizes the buffoon's handicap. How often one hears singers, even famous ones, resorting in this role to screaming, almost hysterical recitation, forcing their voice! Just as often it seems that all this is quite applicable to Rigoletto. But physical effort, fatigue from too frank drama are far from Renato Bruzon. He leads the vocal line lovingly rather than shouting, and never resorts to recitation without proper reason. He makes it clear that behind the desperate exclamations of the father demanding the return of his daughter, there is bottomless suffering, which can only be conveyed by an impeccable vocal line, led by breathing.
A separate chapter in Bruzon's long and glorious career is undoubtedly Verdi's Simon Boccanegra. This is a "difficult" opera that does not belong to the popular creations of the Busset genius. Bruson showed particular affection for the role, performing it over three hundred times. In 1976 he sang Simon for the first time at the Teatro Regio in Parma (whose audience is almost unimaginably demanding). The critics who were in the hall spoke enthusiastically about his performance in this difficult and unpopular opera by Verdi: "The protagonist was Renato Bruzon … pathetic timbre, the finest phrasing, aristocracy and deep penetration into the psychology of the character – all this struck me. But I didn't think that Bruzon, as an actor, could achieve the kind of perfection that he showed in his scenes with Amelia. It really was a doge and a father, beautiful and very noble, with speech interrupted by anguish and with a face trembling and suffering. I said then to Bruzon and the conductor Riccardo Chailly (at that time twenty-three years old): "You made me cry. And you're not ashamed?" These words belong to Rodolfo Celletti, and he needs no introduction.
The great role of Renato Bruzon is Falstaff. The Shakespearean fat man has accompanied the baritone from Padua for exactly twenty years: he made his debut in this role in 1982 in Los Angeles, at the invitation of Carlo Maria Giulini. Long hours of reading and thinking over the Shakespearean text and over Verdi's correspondence with Boito gave birth to this amazing and full of sly charm character. Bruzon had to be reincarnated physically: for long hours he walked with a false belly, looking for the unsteady gait of Sir John, an overripe seducer obsessed with a passion for good wine. Falstaff Bruzona turned out to be a real gentleman who is not at all on the road with scoundrels like Bardolph and Pistol, and who tolerates them around him only because he cannot afford pages for the time being. This is a true "sir", whose completely natural behavior clearly demonstrates his aristocratic roots, and whose calm self-confidence does not need a raised voice. Although we know full well that such a brilliant interpretation is based on hard work, and not the coincidence of the personality of the character and the performer, Renato Bruzon seems to have been born in Falstaff's fat shirts and his cock-like outfit. And yet, in the role of Falstaff, Bruson manages above all to sing beautifully and flawlessly and never once sacrifice a legato. Laughter in the hall arises not due to acting (although in the case of Falstaff it is beautiful, and the interpretation is original), but due to deliberate phrasing, expressive articulation and clear diction. As always, it is enough to hear Bruson to imagine the character.
Renato Bruzon is perhaps the last "noble baritone" of the twentieth century. On the modern Italian opera stage there are many owners of this type of voice with excellent training and vocals that strike like a blade: it is enough to name the names of Antonio Salvadori, Carlo Guelfi, Vittorio Vitelli. But in terms of aristocracy and elegance, none of them is equal to Renato Bruzon. The baritone from Este is not a star, but an interpreter, a triumpher, but without excessive and vulgar noise. His interests are broad and his repertoire is not limited to operas. The fact that Bruzon is Italian to some extent "sentenced" him to perform in the national repertoire. In addition, in Italy, there is an all-consuming passion for opera, and a polite interest in concerts. Nevertheless, Renato Bruzon enjoys well-deserved fame as a chamber performer. In another context, he would sing in Wagner's oratorios and operas, and perhaps focus on the Lieder genre.
Renato Bruzon never allowed himself to roll his eyes, "spew" melodies and linger on spectacular notes longer than written in the score. For this, the "grand seigneur" of the opera was rewarded with creative longevity: at almost seventy, he brilliantly sang Germont at the Vienna Opera, demonstrating the wonders of technique and breathing. After his interpretations of the characters of Donizetti and Verdi, no one can perform in these roles without regard to the innate dignity and exceptional qualities of the baritone voice from Este.