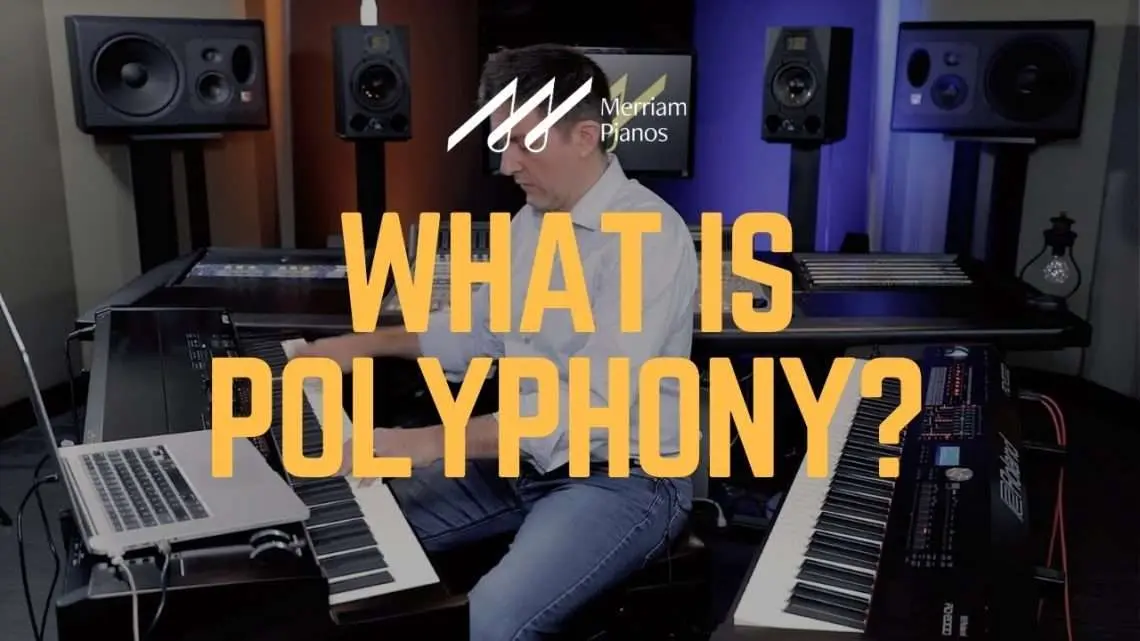 Polyphony in the Digital Piano
Polyphony (from Latin "polyphonia" – many sounds) is a term that refers to the simultaneous sounding of a large number of voices, including instrumental ones. Polyphony originates in the era of medieval motets and organums, but it flourished several centuries later – in the time of J.S. Bach, when polyphony took the form of a fugue with equal voice leading.
Polyphony in the Digital Piano
In modern electronic pianos with 88 keys, 256 voice polyphony is possible . This is due to the fact that the sound processor in digital instruments is able to combine harmonies and wave vibrations into a system in different ways. This is how several types of polyphony are born in the keyboards of the current sample, on the indicator of which the depth and richness, naturalness of the sound of the instrument directly depend.
The higher the number of voices in the piano's polyphony parameter, the more diverse and bright sound the performer can achieve.
Kinds of values
The polyphony of the electronic piano is 32, 48, 64, 128, 192 and 256 – voice. However, different instrument manufacturers have slightly different picking mechanisms, so it is possible that a piano with 128-voice polyphony, for example, will have a richer sound than a device with 192-voice polyphony.
The most popular is the average value of the digital polyphony parameter of 128 units, which is typical for professional-level instruments. You can, of course, focus on the maximum parameter (256 voices), however, as practice shows, it is realistic to acquire a wonderful instrument with average polyphonic capabilities. Rich polyphony is not necessary for a novice pianist, as a beginner player will not fully appreciate its power.
Overview of digital pianos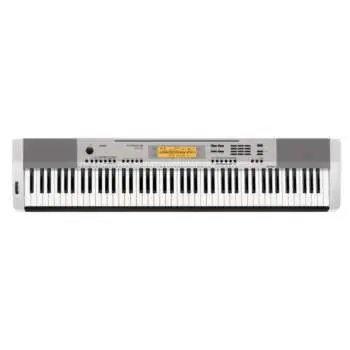 Among the budget options, you can consider electronic pianos with a polyphony of 48 voices. Such models, for example, are CASIO CDP-230R SR and CASIO CDP-130SR . The advantages of these digital pianos are budget cost, light weight (about 11-12 kg), 88-key graduated weighted keyboard and a basic set of electronic features.
Pianos with 64 voices, for example, are the Yamaha P-45 and Yamaha NP-32WH models . The first instrument features a body design that is quite sophisticated for an inexpensive model, small size (11.5 kg) and a substain semi-pedal function. The second piano is mobile ( synthesizer format), equipped with a music stand, metronome, 7-hour operation from a battery weighing only 5.7 kg.
More advanced musicians need an instrument with at least 128-voice polyphony. A piano with a score of 192 will also be an excellent acquisition for a serious pianist. Price and quality are optimally combined in the Casio PX-S1000BK model . This Japanese instrument is endowed with a host of features, ranging from the hammer action of the Smart Scaled Hammer Action Keyboard to a weight of 11.2 kg. Featuring a classic black design with a one-piece body and music rest, the PX-S1000BK electronic piano has the following features:
88-key fully weighted keyboard with 3 levels of touch sensitivity;

hammer response, damper resonance, touche – controller;

battery operation, USB, built-in demo songs.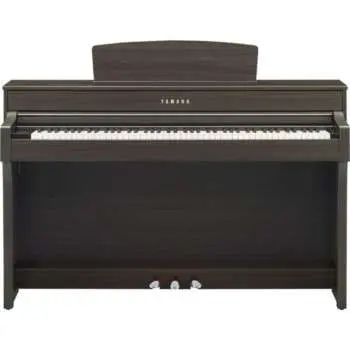 Electronic pianos with a polyphony parameter of 256 units will become examples of the maximum indicator of polyphony in sound. Tools of this kind often have a higher cost, however, both in terms of design and in terms of their technical characteristics, they are high-class models. The YAMAHA CLP-645DW digital piano with a classic three-pedal system and an excellent quality wooden keyboard even visually resembles an expensive acoustic instrument. Among the characteristics of the model it is worth noting:
88-key keyboard (ivory finish);

more than 10 touch sensitivity settings;

function of incomplete pressing of a pedal;

Full Dot LCD display;

Damper and string

resonance

;

Intelligent Acoustic Control (IAC) technology.
Also an excellent example of a digital instrument with 256-voice polyphony will be the CASIO PX-A800 BN piano. The model is made in the shade "oak" and completely imitates the texture of wood. It has the function of emulating concert acoustics, an AiR type sound processor and a 3-level touch keyboard.
Answers on questions
What indicator of polyphony of a digital piano will be the most optimal for the initial level of a child's studies at a music school?
An instrument with a polyphony of 32, 48 or 64 units is suitable for training.
What model of electronic piano can serve as an example of the balance of price and quality with 256-voice polyphony?
One of the best options can be considered the piano Medeli DP460K
Summing up
Polyphony in an electronic piano is an important quality parameter that affects the brightness of the instrument's sound and its acoustic capabilities. However, even with medium polyphony settings, you can pick up a great digital piano. Models with the highest possible polyphony will be a truly excellent acquisition for professionals and connoisseurs.