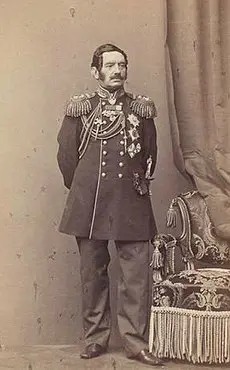 Alexander Pavlovich Dolukhanyan |
Alexander Dolukhanyan
Date of birth
01.06.1910
Date of death
15.01.1968
Profession
composer
Country
the USSR
Dolukhanyan is a famous Soviet composer and pianist. His work falls on the 40-60s.
Alexander Pavlovich Dolukhanyan was born on May 19 (June 1), 1910 in Tbilisi. It was there that the beginning of his musical education was laid. His composition teacher was S. Barkhudaryan. Later, Dolukhanyan graduated from the Leningrad Conservatory in the piano class of S. Savshinsky, and then graduate school, became a concert pianist, taught piano, and studied Armenian folklore. Having settled in Moscow in 1940, Dolukhanyan intensively took up composition under the guidance of N. Myaskovsky. During the Great Patriotic War, he was a member of front-line concert brigades. After the war, he combined the concert activity of a pianist with composing, which eventually became the main business of his life.
Dolukhanyan wrote a large number of instrumental and vocal compositions, including the cantatas Heroes of Sevastopol (1948) and Dear Lenin (1963), the Festive Symphony (1950), two piano concertos, piano pieces, romances. The composer worked a lot in the field of light pop music. Being by nature a bright melodist, he gained fame as the author of the songs "My Motherland", "And We Will Live At That Time", "Oh, Rye", "Ryazan Madonnas". His operetta "The Beauty Contest", created in 1967, became a remarkable phenomenon in the Soviet operetta repertoire. She was destined to remain the only operetta of the composer. On January 15, 1968, Dolukhanyan died in a car accident.
L. Mikheeva, A. Orelovich