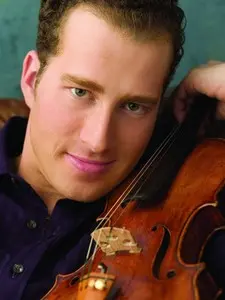 Nikolai Znaider
Date of birth
05.07.1975
Profession
conductor, instrumentalist
Country
Denmark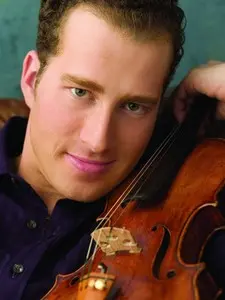 Nikolai Znaider is one of the outstanding violinists of our time and an artist who is among the most versatile performers of his generation. His work combines the talents of a soloist, conductor and chamber musician.
As guest conductor Nikolai Znaider has performed with the London Symphony Orchestra, the Dresden State Capella Orchestra, the Munich Philharmonic Orchestra, the Czech Philharmonic Orchestra, the Los Angeles Philharmonic Orchestra, the French Radio Philharmonic Orchestra, the Russian National Orchestra, the Halle Orchestra, the Swedish Radio Orchestra and the Gothenburg Symphony Orchestra.
Since 2010, he has been Principal Guest Conductor of the Mariinsky Theater Symphony Orchestra, where he conducts Le nozze di Figaro and numerous symphony concerts this season. In addition, this season Zneider will perform regularly with the Dresden State Capella Orchestra, and in the 2012-2013 season he will make debuts with the Concertgebouw Orchestra (Amsterdam), the Santa Cecilia Academy Orchestra (Rome) and the Pittsburgh Symphony Orchestra.
As a soloist Nikolai Znaider regularly performs with the most famous orchestras and conductors. Among the musicians with whom he has collaborated are Daniel Barenboim, Sir Colin Davis, Valery Gergiev, Lorin Maazel, Zubin Mehta, Christian Thielemann, Maris Jansons, Charles Duthoit, Christoph von Donagny, Ivan Fischer and Gustavo Dudamel.
With solo concerts and in an ensemble with other performers, Nikolai Znaider performs in the most famous concert halls. In the 2012-2013 season, the London Symphony Orchestra will hold in his honor the Portrait of an Artist series of concerts, where Zneider will perform two violin concertos conducted by Colin Davies, conduct a large-scale symphony program and play chamber works with soloists of the orchestra.
Nikolai Znaider is the exclusive artist of the record company RCA RED SEAL. Among the latest recordings by Nikolai Zneider, created in collaboration with this company, is Elgar's Violin Concerto with the Dresden State Capella Orchestra conducted by Colin Davis. Also in collaboration with RCA RED SEAL Nikolai Znaider recorded the Violin Concertos of Brahms and Korngold with the Vienna Philharmonic Orchestra and Valery Gergiev.
His recordings of the Violin Concertos of Beethoven and Mendelssohn (Israel Philharmonic Orchestra, conductor Zubin Meta), his recordings of Prokofiev's Second Violin Concerto and Glazunov's Violin Concerto (Bavarian Radio Orchestra, conductor Mariss Jansons), as well as the release of the complete works of Brahms for violin and piano with pianist Yefim Bronfman.
For the company EMI Classics Nikolai Znaider has recorded Mozart's piano trios with Daniel Barenboim, as well as Nielsen's and Bruch's concertos with the London Philharmonic Orchestra.
Nikolai Znaider actively promotes the creative development of young musicians. He became the founder of the Northern Academy of Music, an annual summer school whose goal is to provide young artists with a quality musical education. For 10 years, Nikolai Znaider was the artistic director of this academy.
Nikolai Znaider plays a unique violin Kreisler Giuseppe Guarneri 1741 issue, loaned to him by the Royal Danish Theater with the assistance of Velux Foundations и Knud Hujgaard Foundation.
Source: official website of the Mariinsky Theater