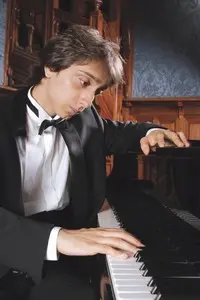 Miroslav Kultyshev (Miroslav Kultyshev) |
Miroslav Kultyshev
Date of birth
21.08.1985
Profession
pianist
Country
Russia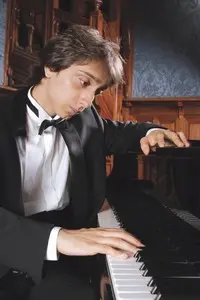 Miroslav Kultyshev was born in 1985 in Leningrad. He graduated from the Specialized Secondary School of Music at the St. Petersburg State Rimsky-Korsakov Conservatory (class of Zora Zucker) and the St. Petersburg Conservatory, where he also completed postgraduate studies (class of Honored Artist of the Russian Federation, Professor Alexander Sandler).
Miroslav Kultyshev is the second prize winner of the XIII International Tchaikovsky Competition (Moscow, 2007, the first prize was not awarded) and the winner of the Monte Carlo International Piano Competition (Monaco, 2012). Laureate of the Neuhaus Moscow International Festival of Young Pianists (1998), International Music Festival "Virtuosi of 2000" (1999), Prize of the All-Russian Public Program "Hope of Russia" (1999; 2000 – winner of the Grand Prix of this program).
In 2001, the pianist was awarded a youth grant from the Russian National Independent Triumph Prize. In 2005 he won first place and a gold medal at the International Youth Delphic Games in Kyiv.
In 2005, for a worthy contribution to the art of music, Miroslav Kultyshev was awarded the German Order of the Griffin, established in the XNUMXth century.
He was a scholarship holder of the Yuri Bashmet International Charitable Foundation and the Philharmonic Society of St. Petersburg (1995-2004), the St. Petersburg House of Music and the Rossiya Joint Stock Bank (2007-2008).
Miroslav Kultyshev began his concert activity at the age of 6. At the age of 10, he made his debut in the Great Hall of the St. Petersburg Philharmonic, performing Mozart's concerto in D minor conducted by Yuri Temirkanov. Miroslav Kultyshev is a regular participant in the international music festivals Kissingen Summer (Germany) and Elba – Musical Island of Europe (Italy). He also took part in the Salzburg Festival (Austria), Mecklenburg-Vorpommern (Germany) and Musical September (Switzerland), Mikkeli (Finland), Ruhr (Germany) and Dushniki (Poland), Stars of the White Nights and Faces of modern pianism" (St. Petersburg), "The Musical Kremlin" and "International Conservatory Week" (Moscow).
Miroslav Kultyshev performs in the best halls of St. Petersburg and Moscow, as well as in such world-famous halls as the Musikverein in Vienna, the Salzburg Mozarteum, Avery Fisher Hall in Lincoln Center (New York), Suntory Hall (Tokyo), Сoncertgebow (Amsterdam), Wigmore Hall (London).
The young pianist collaborated with such conductors as Valery Georgiev, Vladimir Ashkenazy, Yuri Bashmet, Sergei Roldugin, Mark Gorenstein, Vasily Sinaisky, Nikolai Alekseev, Alexander Dmitriev, Gintaras Rinkevičius.
Since 2006, he has been a regular participant in the programs of the St. Petersburg House of Music: he took part in master classes by Andrzej Yasinsky and Dmitry Bashkirov, performed in concerts "Young Performers of Russia", "Laureates of the P. I. Tchaikovsky Competition", a festive concert of the St. Petersburg House music (2008), the final concert of the House of Music at the White Nights of Karelia festival, the projects River of Talents, Stars of the XNUMXst Century, Music of the Stars, Musical Team of Russia, Evenings in the English Hall, Steinway- pm", "Russian Thursday", "Russian Tuesday", "Embassy of Excellence", "NEXT: Favorites".
Source: Moscow Philharmonic website