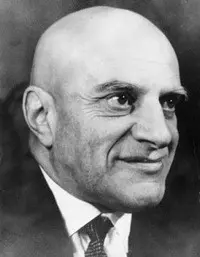 Mikhail Nikitovich Terian |
Mikhail Terian
Date of birth
01.07.1905
Date of death
13.10.1987
Profession
conductor, instrumentalist
Country
the USSR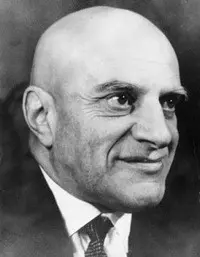 Soviet violist, conductor, teacher, People's Artist of the Armenian SSR (1965), laureate of the Stalin Prize (1946). Terian has been known to music lovers for many years as the violist of the Komitas Quartet. He devoted more than twenty years of his life to quartet music-making (1924-1946). In this area, he began to try his hand even during the years of study at the Moscow Conservatory (1919-1929), where his teachers, first on the violin, and then on the viola were G. Dulov and K. Mostras. Until 1946, Terian played in a quartet, and was also a soloist in the orchestra of the Bolshoi Theater (1929-1931; 1941-1945).
However, back in the thirties, Terian began performing in the conductor's field, heading the musical part of Moscow drama theaters. And he devoted himself entirely to this kind of performance already in the post-war years. His work as a conductor is inseparable from his teaching career, which began at the Moscow Conservatory in 1935, where Professor Terian was in charge of the Department of Opera and Symphony Conducting.
Since 1946, Terian has been directing the Moscow Conservatory Symphony Orchestra, more precisely, orchestras, since the composition of the student team, of course, changes significantly every year. Over the years, the orchestra's repertoire has included a variety of works of both classical and contemporary music. (In particular, D. Kabalevsky's violin and cello concertos were performed for the first time under Terian's baton.) The conservatory team successfully performed at various youth festivals.
The conductor showed an important initiative in 1962, organizing and leading the chamber orchestra of the conservatory. This ensemble successfully performed not only in the Soviet Union, but also abroad (Finland, Hungary, Czechoslovakia, Yugoslavia), and in 1970 won the XNUMXst prize at the competition of the Herbert von Karajan Foundation (West Berlin).
In 1965-1966 Terian was the artistic director of the symphony orchestra of the Armenian SSR.
L. Grigoriev, J. Platek, 1969