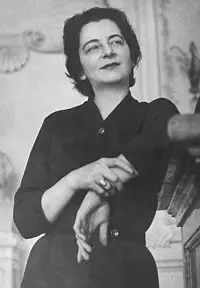 Grażyna Bacewicz
Date of birth
05.02.1909
Date of death
17.01.1969
Profession
composer, instrumentalist
Country
Poland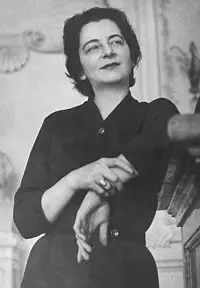 In 1932 she graduated from the Warsaw Conservatory with classes in compositions by K. Sikorsky and violin by Yu. Yazhembsky. Improved in Paris. conservatory in composition with Nadia Boulanger, in violin. game – U A. Toure and K. Flesch. From 1934 she toured in many European countries (in the USSR – in 1940) and at home. For some time she taught violin. playing at conservatories – in Lodz (1934-35 and 1945-46) and Warsaw (1966-67; she also taught a composition class). Member since 1965 board of the Union of Polish Composers. Ch. place in the work of B. takes instr. music. Having paid tribute to neoclassicism (the 2nd symphony, the 3rd and 4th skr. concertos, etc.), B. developed her own individuality. style, characterized by the masterful use of expressive and technical. string capabilities. instr. In the last years of her life, she wrote in a free atonal style, using a serial writing technique.
Compositions: radio opera – The Adventures of King Arthur (Przygoda krula Artura, post. Polish Radio, 1959); ballet From Peasants to Kings (Z chlopa krul; Poznań, 1954); cantatas; for orchestra: 4 symphonies (1942-53), Night Thoughts (Pensieri notturni for chamber orchestra, 1961), concerto for symphony. orc. (1962), concertos (with orc.) -7 for Skr. (1938-65), 2 for wlc. (1951, 1963), 1 for fp. (1949), for 2 fp. (1967); chamber op.: 7 strings. quartets (1938, 1943, 1947, 1951, 1956, 1959, 1965), quartet for 4 violins (1949), for 4 violins. (1964), 2 fp. quintet (1952, 1966), 5 sonatas for Skr. and fp. (1945-51) and other ensembles; 2 sonatas for Skr. solo (1943, 1958), pl. skr. plays, numerous pedagogical op. for skr. (duets, etc.); 10 conc. etudes for piano (1957); songs on the next R. Tagora and Polish. poets.
Literature: Erhardt L., In memory of Grazhina Batsevich, "SM", 1970, No 7; Kisielewski S., G. Basewicz i jej czasy, Kr., 1964.
Z. Lissa