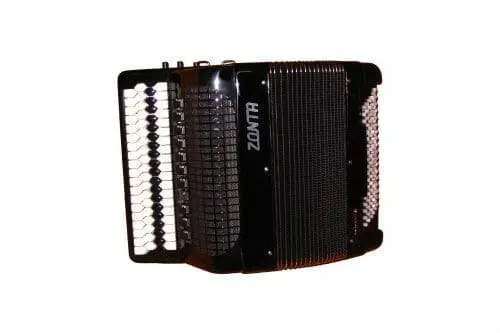 Kravtsov accordion: design features, differences from a conventional accordion, history
Novice accordion players are often limited in their repertoire and perform works that are accessible to a classical musical instrument. But, if you want to achieve virtuoso playing and expand your performing horizons, you should pay attention to Kravtsov's accordion – a modification with a ready-to-select keyboard.
Differences from a conventional accordion
The design of the professor of St. Petersburg University of Culture and Art combined all the advantages of the instruments of the family. The changes affected not only the right side, but also the left. In fact, Kravtsov combined the piano keyboard with a button button accordion. A smaller area housed more keys. This made it possible to perform any repertoire, including ancient works by great pianists, which was previously impossible without reconstruction of the author's scores.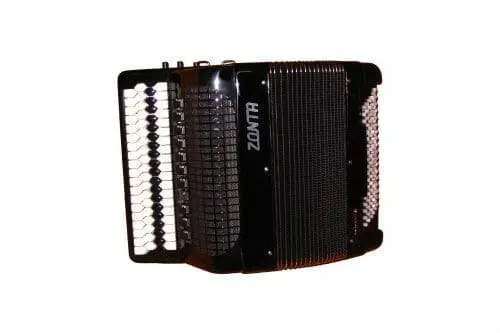 The main differences of Kravtsov's design:
easier learning technique of the Play;
in parts for both hands, the skill of piano fingering is preserved;
the keys are placed in such a way that it eliminates the need to learn three traditional playing techniques, it is enough to learn only two systems.
The improvement makes it possible to play the most complex piano works on the accordion and at the same time also allows you to masterfully perform bayan classics.

History
The upgraded Kravtsov's instrument allows you to perfectly master the instrument without retraining and without wasting time. Bayan playing skills and knowledge of piano fingering are enough to pick up an improved accordion. At the same time, the performing possibilities expand, allowing the bayan player to play in various keys, and even to perform works with the spacing of extreme voices beyond two octaves.
The professor worked for many years to change the imperfect bayan keyboard. He was able to leave behind the basics of traditional technique. Therefore, any accordionist can easily switch to the Kravtsov accordion and only improve his skills, and not start learning again.
The first representative of the family of ready-to-select accordions appeared in 1981. It was made at the Krasny Partisan factory in Leningrad. Today, this copy is kept in the Sheremetyevsky Palace next to ancient and unique samples. About a hundred instruments have been produced in Russia and abroad (in Italy). It is most often used by participants of competitions and festivals.
Чудо-аккордеон для виртуозов