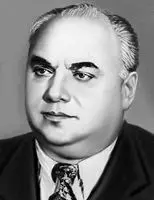 Konstantin Dankevich
Date of birth
24.12.1905
Date of death
26.02.1984
Profession
composer
Country
the USSR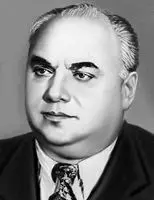 Born in 1905 in Odessa. From 1921 he studied at the Odessa Conservatory, studying piano with M. I. Rybitskaya and composition with V. A. Zolotarev. In 1929 he graduated from the conservatory with honors.
After graduating from the conservatory, Dankevich paid much attention to performing activities. In 1930, he successfully performed at the first all-Ukrainian piano competition and won the title of winner of the competition. At the same time, he conducts active pedagogical work, being first an assistant, and then an associate professor at the Odessa Conservatory.
The composer's work is diverse. He is the author of a large number of choirs, songs, romances, works of chamber instrumental and symphonic music. The most important of them are the string quartet (1929), the First Symphony (1936–37), the Second Symphony (1944–45), the symphonic poems Othello (1938) and Taras Shevchenko (1939), the symphonic suite Yaroslav the Wise (1946).
A prominent place in the composer's work is occupied by works for the musical theater – the opera Tragedy Night (1934-35), staged in Odessa; the ballet Lileya (1939-40) – one of the best Ukrainian ballets of the 1930s, the most popular work of the Ukrainian ballet repertoire, staged in Kyiv, Lvov and Kharkov; musical comedy "Golden Keys" (1942), staged in Tbilisi.
For several years, Dankevich worked on his most significant work, the opera Bogdan Khmelnitsky. Shown in 1951 in Moscow at the Decade of Ukrainian Art and Literature, this opera was severely and justly criticized by the party press. The composer and authors of the libretto V. Vasilevskaya and A. Korneichuk significantly revised the opera, eliminating the shortcomings noted by critics. In 1953, the opera was shown in the second edition and was highly appreciated by the public.
"Bogdan Khmelnitsky" is a patriotic opera, it shows the heroic struggle of the Ukrainian people for freedom and independence, one of the glorious pages in the history of our Motherland, the reunification of Ukraine with Russia, is vividly and convincingly revealed.
Dankevich's music is closely connected with Ukrainian and Russian folklore; Dankevich's work is characterized by heroic pathos and dramatic tension.
Compositions:
operas – Tragedy Night (1935, Odessa Opera and Ballet Theater), Bogdan Khmelnitsky (libre. V. L. Vasilevskaya and A. E. Korneichuk, 1951, Ukrainian Opera and Ballet Theater, Kyiv; 2nd ed. 1953, ibid.), Nazar Stodolia (according to T. G. Shevchenko, 1959); ballet – Lileya (1939, ibid.); music comedy – Golden Keys (1943); for soloists, choir and orchestra. – oratorio – October (1957); cantata – Youthful greetings to Moscow (1954); In the south of the Motherland, where the sea is noisy (1955), Songs about Ukraine, Poem about Ukraine (words D., 1960), The dawn of communism has risen above us (Sleep D., 1961), Songs of mankind (1961); for orchestra – 2 symphonies (1937; 1945, 2nd edition, 1947), symphony. suites, poems, incl. – 1917, overtures; chamber instrument ensembles – strings. quartet (1929), trio (1930); prod. for piano, violin; choirs, romances, songs; music for drama. t-ra and cinema.