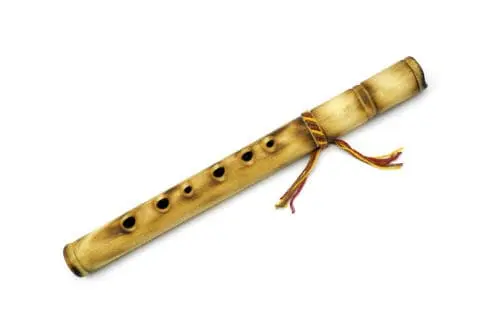 Pyzhatka: description of the instrument, composition, sound, use
Pyzhatka is a traditional musical instrument of the Eastern Slavs, a kind of longitudinal flute. Historically, like other woodwind instruments, it belonged to shepherds.
Traditional for the Kursk and Belgorod regions of Russia. In Belarus and Ukraine, with slight design differences, it is known as a nozzle, pipe, pipe.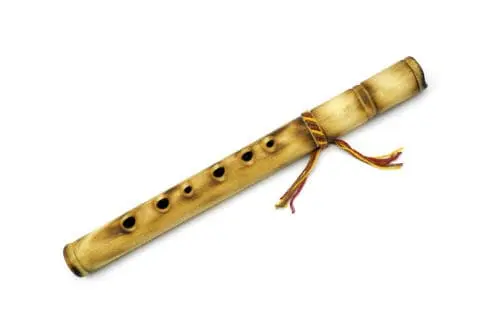 Unlike a zhaleyka or a horn, the sound on a flute occurs as a result of cutting the air jet. A cork (wad) with a small oblique cut directs the air flow to the pointed edge of a square window (whistles) – in the pipe wall. Hence the name of the instrument.
It is made from a branch with a diameter of 15-20 mm, a length of 40 cm. Bird cherry, willow, maple are used during the spring sap flow. The core is removed from the workpiece, the resulting tube is dried. A whistle is made from one end. In the middle of the workpiece, the first Play hole is drilled. There are six of them – three for the left and right hand. The distance between the holes is due to the convenience of the Play. By cutting the second end of the pipe, it can be adjusted to other instruments.
The sound of the pyzhatka is soft, hoarse. The range is within an octave, with overblowing – one and a half to two. It is mainly used as part of ensembles when performing Russian folk dance tunes.