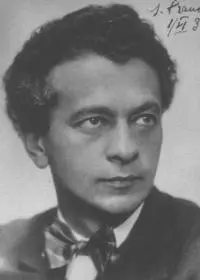 Issay Dobrowen
Date of birth
27.02.1891
Date of death
09.12.1953
Profession
conductor, pianist
Country
Norway, Russia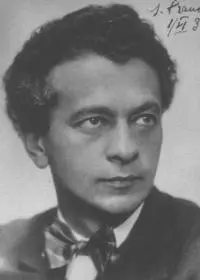 Real name and surname – Yitzchok Zorakhovich Barabeychik. At the age of 5 he performed as a pianist. In 1901-11 he studied at the Moscow Conservatory with A. A. Yaroshevsky, K. N. Igumnov (piano class). In 1911-12 he improved at the School of Higher Mastery at the Academy of Music and Performing Arts in Vienna with L. Godowsky. In 1917-21 professor at the Moscow Philharmonic School, piano class.
As a conductor, he made his debut at the Theater. V. F. Komissarzhevskaya (1919), conducted at the Bolshoi Theater in Moscow (1921-22). He played a concert program for V. I. Lenin in the house of E. P. Peshkova, including L. Beethoven's sonata "Appassionata". Since 1923 he lived abroad, performed as a conductor in symphony concerts and opera houses (including the Dresden State Opera, where in 1923 he conducted the first production in Germany of Boris Godunov). In 1 he was the first conductor of the Bolshoi Volksoper in Berlin and director of the Dresden Philharmonic Concerts. In 1924-1, musical director of the State Opera in Sofia. In 1927 he was chief conductor of the Museum Concert in Frankfurt am Main.
In 1931-35 the leader of the symphony orchestra in San Francisco (2 seasons), performed with many orchestras, including Minneapolis, New York, Philadelphia. He toured as a conductor in various European countries, including Italy, Hungary, Sweden (in 1941-45 he directed the Royal Opera in Stockholm). From 1948 he performed at the La Scala Theater (Milan).
Dobrovein was distinguished by a high musical culture, mastery of the orchestra, an exceptional sense of rhythm, artistry and a bright temperament. Author of numerous works in the spirit of the Romantics and A. N. Scriabin, among them poems, ballads, dances and other pieces for piano, a concerto for piano and orchestra; 2 sonatas for piano (the 2nd is dedicated to Scriabin) and 2 for violin and piano; violin pieces (with piano); romances, theatrical music.
---
In our country, Dobrovein is known primarily as a pianist. A graduate of the Moscow Conservatory, a pupil of Taneyev and Igumnov, he improved in Vienna with L. Godovsky and quickly gained European fame. Already in Soviet times, Dobrovein had the honor of playing at Gorky's apartment to Vladimir Ilyich Lenin, who highly appreciated his art. The artist kept the memory of the meeting with Lenin for life. Many years later, paying tribute to the great leader of the revolution, Dobrovein conducted a concert in Berlin organized by the Soviet embassy on the anniversary of the death of Ilyich …
Dobrovein made his debut as a conductor in 1919 at the Bolshoi Theatre. Success grew very quickly, and three years later he was invited to Dresden to conduct performances of the opera house. Since then, three decades – until his death – Dobrovein spent abroad, in continuous wanderings and tours. Everywhere he was known and appreciated primarily as an ardent propagandist and excellent interpreter of Russian music. Even in Dresden, a real triumph brought him the production of "Boris Godunov" – the first on the German stage. Then he repeated this success in Berlin, and much later – after the Second World War – Toscanini invited Dobrovijn to La Scala, where he conducted Boris Godunov, Khovanshchina, Prince Igor for three seasons (1949-1951). ", "Kitezh", "Firebird", "Scheherazade" …
Dobrovein has traveled all over the world. He has conducted in theaters and concert halls in Rome, Venice, Budapest, Stockholm, Sofia, Oslo, Helsinki, New York, San Francisco and dozens of other cities. In the 30s, the artist worked for some time in America, but failed to settle down in the world of the music business and returned to Europe as soon as possible. For the last decade and a half, Dobrovijn has mainly lived in Sweden, leading a theater and orchestra in Gothenburg, regularly performing in Stockholm and other cities of Scandinavia and throughout Europe. During these years, he made many recordings on records of works of Russian music (including Medtner's concertos with the author as a soloist), as well as Brahms' symphonies. These recordings make it possible to feel what was the secret of the conductor's artistic charm: his interpretation attracts with freshness, emotional immediacy, showiness, sometimes, however, wearing a somewhat external character. Dobrovein was a multi-talented man. Working in the opera houses of Europe, he showed himself not only as a first-class conductor, but also as a gifted director. He wrote the opera "1001 Nights" and a number of piano compositions.
"Contemporary Conductors", M. 1969.