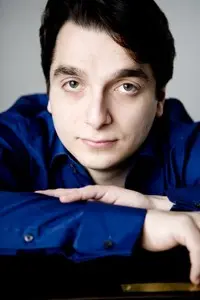 Igor Tchetuev
Date of birth
29.01.1980
Profession
pianist
Country
Ukraine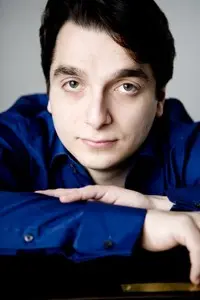 Igor Chetuev was born in Sevastopol (Ukraine) in 1980. At the age of fourteen he received the Grand Prix at the Vladimir Krainev International Competition for Young Pianists (Ukraine) and improved for a long time under the guidance of Maestro Krainev. In 1998, at the age of eighteen, he won first place at the IX International Piano Competition. Arthur Rubinstein and received the Audience Choice Award. In 2007, Igor Chetuev accompanied the brilliant bass Ferruccio Furlanetto on the stage of La Scala; played three concerts with the Cologne Symphony Orchestra conducted by Semyon Bychkov and triumphantly performed at the festival in La Roque d'Antheron, performing 24 etudes by Chopin.
In 2009 he was a special guest of the Orchester National de France at the Théâtre des Champs Elysées, and in July 2010 he will perform Tchaikovsky's Piano Concerto No. XNUMX there, conducted by Neeme Järvi. Also among the engagements this season are the performance of Tchaikovsky's First Concerto with the Luxembourg Philharmonic Orchestra and Günther Herbig; joint performances with the National Orchestra of Montpellier and Yaron Traub; Moscow Virtuosi Orchestra, Vladimir Spivakov and Maxim Vengerov; the Moscow State Symphony Orchestra and Pavel Kogan during a UK tour; Symphony Orchestra of the National Philharmonic of Ukraine during a tour of Switzerland; Saint-Etienne Symphony Orchestra and Vladimir Vakulsky; Euro-Asian Philharmonic Orchestra in South Korea.
Igor Chetuev regularly performs in France and other European countries, gave four concerts at the Wigmore Hall, performed with Xavier Phillip at the Colmar and Montpellier festivals and with Augustin Dumas in Paris.
He has collaborated with such ensembles as the Mariinsky Theater Orchestra, the symphony orchestras of Cologne, Hall, Hanover, Tours and Brittany, the West German Radio and North German Radio orchestras, the Moscow Virtuosi orchestra, the Academic Symphony Orchestra of St. Petersburg, the National Orchestra of Poland , Israel Chamber Orchestra, Bern Philharmonic Orchestra, Santa Cecilia Academy Orchestra, Israel Philharmonic Orchestra, Dortmund Orchestra, New Japan Philharmonic Orchestra, New World Symphony Orchestra, Lille National Orchestra conducted by such conductors as Valery Gergiev, Semyon Bychkov, Vladimir Spivakov, Mark Elder, Rafael Frubeck de Burgos, Alexander Dmitriev, Maxim Shostakovich, Evgeny Svetlanov, Jean-Claude Casadesus and Vladimir Sirenko.
Igor Chetuev takes part in many international music festivals, including the International Festival in Colmar, the festival named after. Yehudi Menuhin, Ruhr Piano Festival, Braunschweig, Zintra and Schleswig-Holstein festivals, Zino Francescatti festival, Divonne, Ardelot festivals, Chopin festival in Paris, Accademia Philharmonica Romana festival and Radio France festival in Montpellier. Igor Chetuev regularly tours in Europe, and his recordings have received numerous awards. With the violinist Andrei Belov, he recorded all of Prokofiev's sonatas for violin and piano (Naxos). In addition, he recorded Schumann's Romantic Etudes and works by Chopin, Liszt and Scriabin (Tri-M Classic). For the German firm Orfeo, he recorded three sonatas by Chopin, which were highly acclaimed by critics, and the Russian branch of the firm Caro Mitis released the CD "Alfred Schnittke: Complete Collection of Piano Sonatas". This recording was awarded the prize of German critics, took tenth place in France in the nomination "Classical repertoire", and she also received a laudatory article in Gramophone magazine. The last recordings of the first three volumes of the Complete Beethoven Sonatas (Caro Mitis) performed by Igor Chetuev were enthusiastically received by critics.
Source: Mariinsky Theater website