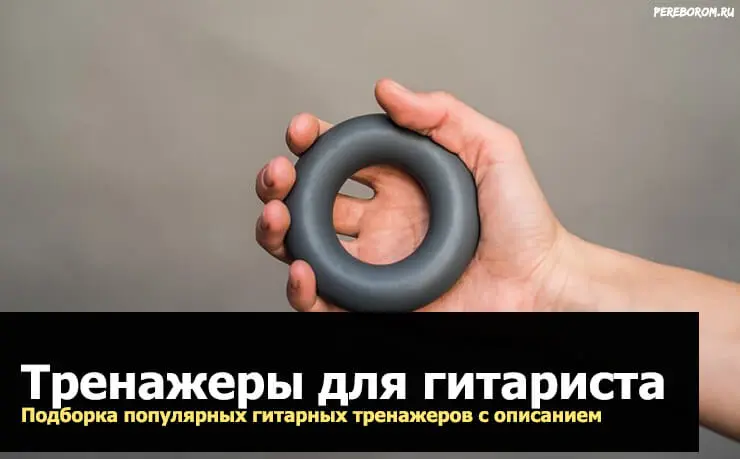 Guitar trainers. A selection of popular guitar trainers with a detailed description

Guitar trainers. general information
It doesn't take much to learn how to play the guitar well. You will need a normal tool without critical defects, as well as the time that will be devoted to practicing techniques and exercises. However, especially at first, you will not only need to train your ear and chord skills, but also your finger extension, endurance in both hands, and fine motor skills. To do this, there are a number of simulators for the guitarist, which make the process of training much easier and more convenient. In this article, we have compiled a list of them with a description and stores where you can find them.
What are they needed for

The ability to play the guitar is the key to regular practice and practice. If you are at home, and the tool is always at your fingertips, then problems can arise simply in the absence of desire. However, it should be borne in mind that in the absence of regular exercises, your skill can drop dramatically. For example, if you are away from home for a long time, or your instrument has broken for some reason. It is then that such simulators for a guitarist will come to the rescue.
They don't take up much space and you can take them with you wherever you go. In addition, to deal with them, as a rule, no special preparation is required. You can train with an expander while watching a YouTube video. It won't distract you, but it will already be good exercise to develop string clamping force.
In addition, some of the simulators imitate the guitar neck, which will help you train fingering, grip strength, finger fluency, even without having a real guitar at hand.
See also: How long should you play the guitar
Popular guitar trainers
Rubber expander
It is a rubber elastic ring that is compressed in the hand. In fact, this is a simulator for the hands of a guitarist, which allows you to make your hand stronger and more resilient. The expander is an indispensable tool for beginner guitarists who still suffer from pain in their hand after taking a barre or playing for a long time.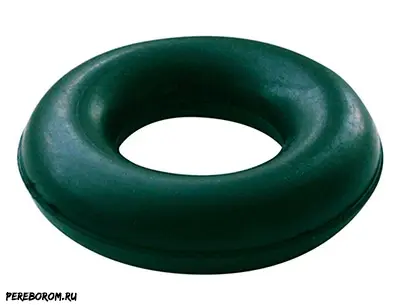 Mechanical expander
At its core, this is exactly the same expander, only equipped with springs. In addition, due to the form factor, it better mimics the position of the hands when playing the guitar. Which one to choose – rubber or mechanical – is everyone's business.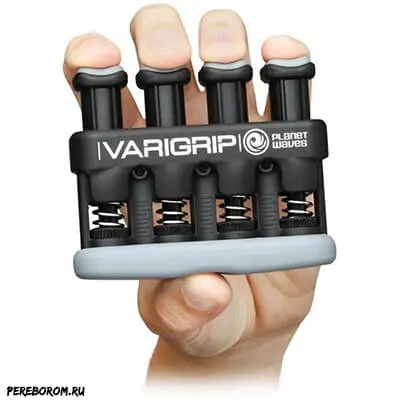 Rubber pull
Pretty interesting guy. You do not hold this expander in your hand, but put it on your fingers. After that, you need to compress and decompress them. Such an exercise develops finger endurance well, which will be useful for guitarists or bass players.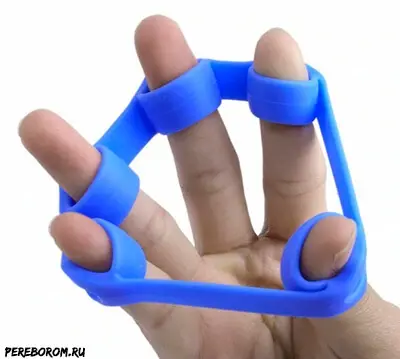 Rubber with ball
A combination of a rubber expander and a pull-out. Due to its design, the simulator will help to simultaneously develop the endurance of both the fingers and the entire hand.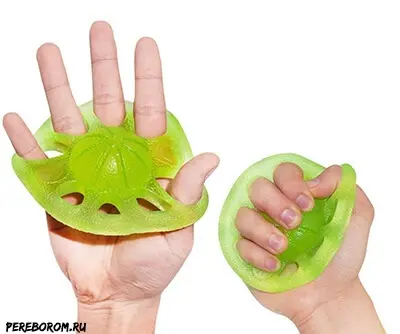 with spring
A guitarist's finger trainer, which strongly resembles an expander with an elastic band for pulling. The main plus is that due to the metal parts, it will be much stronger and more durable than made of rubber. Minus – large dimensions. This simulator is clearly for home use, it is unlikely to take it anywhere with you.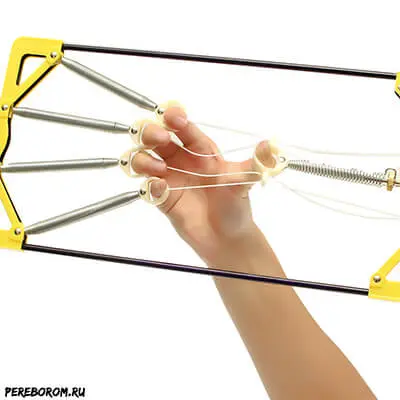 Planet Waves (for rotation)
Quite an interesting simulator that develops a whole range of skills necessary for a musician. It is suitable not only for guitarists, but also for drummers, pianists and in general for everyone who plays any musical instrument.
The simulator is a ball with a gyroscope inside, which rotates with a certain amplitude. Your task is to rotate it in your hand at the same speed. This warms up the muscles in your wrist that get most tired when you play the guitar for a long time. Also, if you don't move at pace with the gyroscope, it will slow down, so you need to understand what pace the rotation is at. This teaches you to get a better feel for the rhythm, which is also a very useful skill for a musician.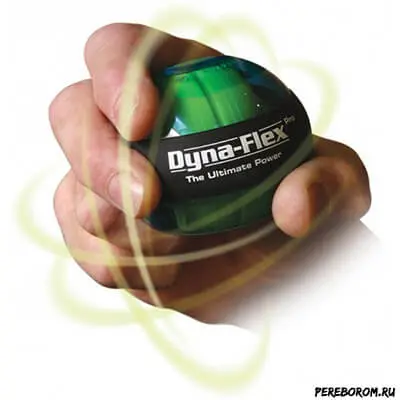 Ball expander
A rubber ball that you need to squeeze in your hand. In fact – exactly the same expander as presented before.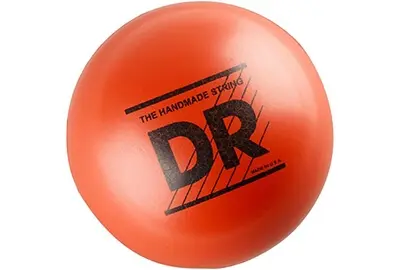 Fingerboard imitation
It is a small board on which the strings are stretched. Playing anything on it is quite problematic, but this neck trainer for a guitarist will help develop fluency and stretching of the fingers in moments when the guitar is not at hand.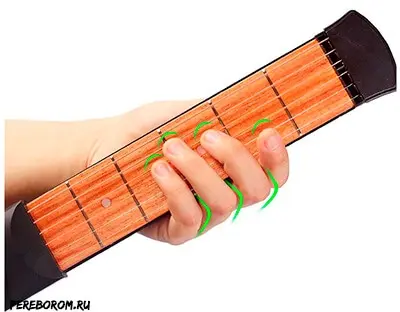 Imitation fingerboard with display
Another simulator that simulates vulture guitars. The difference is that it has a display attached to it that shows the fingerings of various chords. This simulator is useful not only for the fingers, but also because with it you will not forget how to play chords, because the symbols will always be at hand.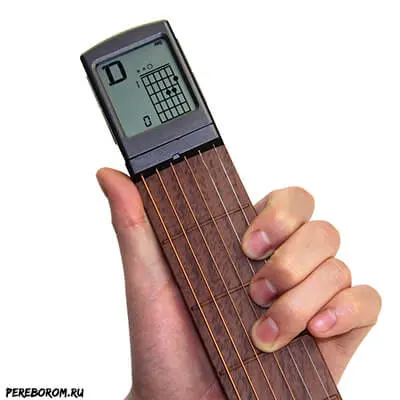 Reverse grip trainer
Very similar to rubber finger expanders, a trainer that will also help you develop the endurance of your hands. It is attached to the inside of the palm, and your task is to stretch it.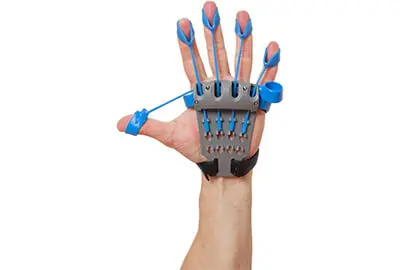 Hand projectile
A small disc that is held in the hand. It helps not only to develop endurance, but also to stretch the fingers, due to the large number of holes at different distances.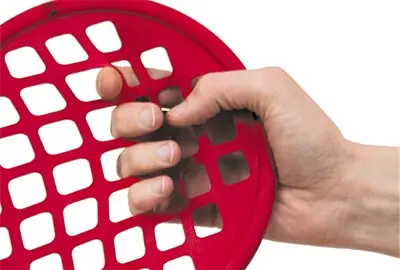 Conclusion
Almost all of the machines below are small in size, so you can take them anywhere with you. They do not have fragile structures, so you can not be afraid to break them in a bag or backpack. Even an experienced musician will need these simulators, since they can be used to warm up before a performance. We recommend that you purchase at least one of these as it will make your learning and skill development process much easier.