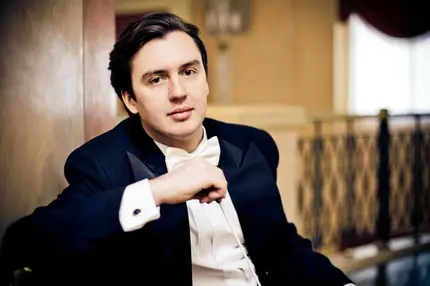 Denis Vlasenko (Denis Vlasenko) |
Denis Vlasenko
Profession
conductor
Country
Russia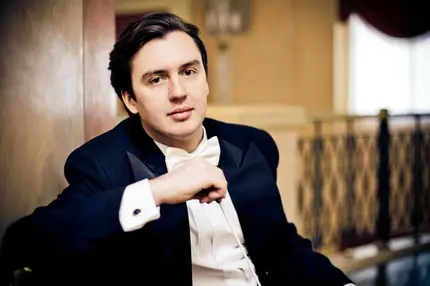 One of the brightest young Russian conductors, Denis Vlasenko was born in Moscow into a family of musicians. After graduating from the A. V. Sveshnikov Choral School and the V. S. Popov Academy of Choral Art, he was educated as an opera and symphony conductor at the Moscow and St. Petersburg Conservatories under professors Vladimir Ponkin and Alexander Titov. After training, he was a trainee conductor of the National Philharmonic Orchestra of Russia, and also worked at the Moscow New Opera Theater named after E. V. Kolobov.
In 2010, he was accepted as a conductor in the New Russia State Symphony Orchestra conducted by Yuri Bashmet by competition. With this group, Denis Vlasenko performed at prestigious Russian festivals: Crescendo (artistic director – Denis Matsuev), the Mstislav Rostropovich festival in Orenburg, the M. Glinka festival in Smolensk, and also repeatedly participated in the Yuri Bashmet festivals in Yaroslavl and Sochi. He performed with famous soloists: Anna Netrebko, Yuri Bashmet, Vadim Repin, Denis Matsuev, Alexander Rudin, Boris Berezovsky, Maria Guleghina, Sergei Krylov, Dmitry Korchak, Luca Debargue and other artists.
Denis Vlasenko has collaborated with many Russian and foreign ensembles: the symphony orchestras of the Moscow and St. Petersburg Philharmonic, the National Philharmonic of Russia, the Brussels Philharmonic, the Tokyo Philharmonic, the orchestras of the Bologna Opera and the Carlo Felice Theater, the Münster Symphony Orchestra and the National Orchestra of Latvia. He is the first Russian conductor to make his debut at the Rossini Opera Festival in Pesaro with Journey to Reims (2008).
Recent opera engagements include a production of G. Puccini's Turandot in the Italian city of Bari, G. Verdi's La Traviata, which was a great success at the National Opera Theater of Mexico and the Mikhailovsky Theater in St. Petersburg, and a Spanish debut in Valladolid c G. Donizetti's opera "Lucia di Lammermoor" and a bright production of the opera "Eugene Onegin" at the Latvian National Opera directed by Andrejs Žagars.
In 2014, Denis Vlasenko made a successful debut in Tokyo with G. Rossini's opera Count Ori. Together with the New Russia Orchestra, he recorded music for the Opening and Closing Ceremonies of the 2014 Winter Olympics in Sochi. In 2015, Denis again performed at the prestigious Rossini Opera Festival in Pesaro, where he conducted the opera Lucky Deception directed by the outstanding British director Graham Wick. In 2016, Denis Vlasenko was the chief conductor of the fourth season of the Bolshoi Opera TV project on the Kultura TV channel and made his debut with a gala concert at the Bolshoi Theatre. In 2017, the maestro conducted G. Donizetti's opera The Daughter of the Regiment at the Great Hall of the Moscow Conservatory at an evening dedicated to the memory of Elena Obraztsova.
Since September 2018, Denis Vlasenko has been teaching the course of "opera and symphony conducting" at the Popov Academy of Choral Art.