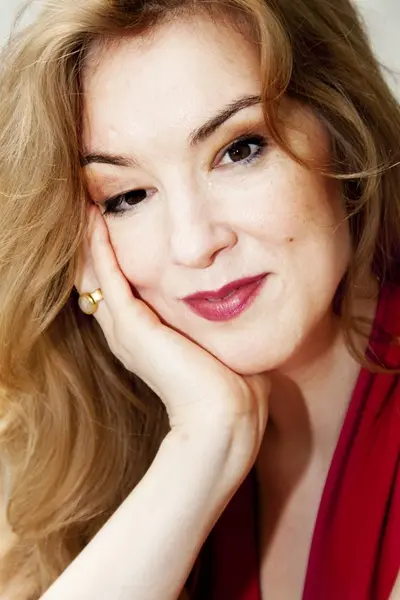 Alexandra von der Weth
Date of birth
1968
Profession
singer
Voice type
soprano
Country
Germany
In the autumn of 1997, while in Düsseldorf on business, I went to the local opera house for Massenet's Manon, one of my favorite operas. Imagine my surprise and admiration when I heard the singing of the main character, completely unknown to me, Alexandra von der Wet. However, outside of Germany, probably, few people knew her at that time.
What captivated me in it? The most perfect spontaneity, the freedom of this charming (despite a certain defect in one eye) young artist. And the singing! In her singing there was that golden mean between coloratura subtlety and the necessary degree of dramatic "saturation" of the voice. It contained vital juices and warmth, which are often lacking for singers of such a vocal role.
Massenet's operas (and Manon in particular) are distinguished by an extraordinary trembling melody. "Recitative melody" (as opposed to "melodized recitative") – you can't think of a better definition for this music, where voice leading sensitively follows all the movements of the hero's soul and mood. And Alexandra coped with this brilliantly. And when, in the middle of the performance, she went down to the hall (as the director intended) and began to sing literally among the audience, her delight knew no bounds. Interestingly, under other circumstances, such a director's shocking would probably only cause irritation.
In the future, I "lost track" of the singer, her name was not heard. What was my joy when recently I began to meet him more and more often. And these were already famous scenes – the Vienna Staatsoper (1999, Musetta), the Glyndebourne Festival (2000, Fiordiligi in "Cosi fan tutte"), the Chicago Lyric Opera (Violetta). In March 2000, Alexandra made her debut at Covent Garden. She performed the role of Manon in H. W. Henze's opera "Boulevard of Solitude" (staged by N. Lenhof). At the summer festival in Santa Fe, Alexandra will perform as Lucia, which she already performed with triumph in her homeland in Duisburg two years ago. Her partner here will be the venerable Frank Lopardo, who brings good luck to his partners (remember the Covent Garden La Traviata in 1994 with the triumph of A. Georgiou). And in October she will make her debut at the Met as Musetta in a brilliant company (R.Alagna, R.Vargas, A.Georgiou and others are announced in the production).
Evgeny Tsodokov, 2000
Brief biographical note:
Alexandra von der Wet was born in 1968 in Coburg, Germany. She studied in her hometown, then in Munich. From the age of 17 she performed in youth concerts. She made her debut in 1993 in Leipzig. In 1994 she sang the role of Blanche in Poulenc's Dialogues des Carmelites (Berlin). Since 1996 she has been a soloist of the Rhine Opera (Düsseldorf-Duisburg), where she still continues to perform frequently. Among the parties in this theater are Pamina, Zerlina, Marcellina (The Marriage of Figaro), Manon (Massene), Lucia, Lulu and others.