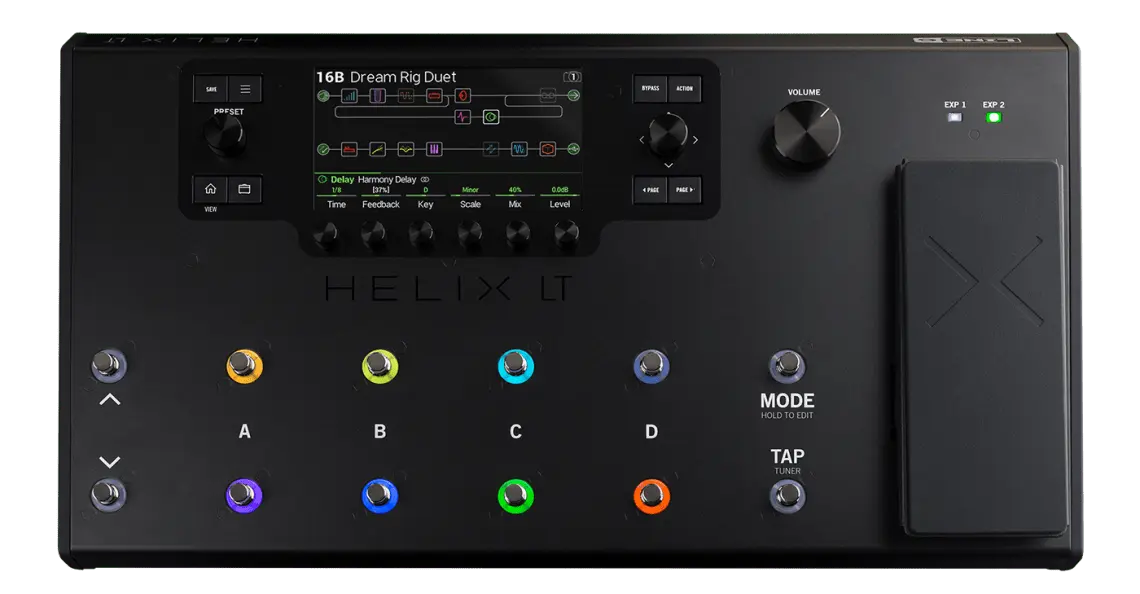 Versatile, modern, perfect – Line 6 Helix LT!
See the news in the Muzyczny.pl store
Modern guitarists can be divided into two groups in terms of approach to their equipment. The more conservative ones still love old tube amps and single guitar effects or huge rack analog processors. The second group consists of people looking for novelties, wide possibilities of creating an individual sound and unlimited solutions in terms of playing concerts and working in the studio. Both solutions have their advantages and disadvantages. Let's not forget, however, that everyone has their own taste and it is difficult to define unequivocally – this is a good solution, and that is a bad one.
Today, however, we will focus on modernity, and more specifically on the Line 6 Helix LT processor, which is a sensation among guitarists. Both amateurs and professionals can find an extremely effective tool in this device, both for playing live concerts, home recording and working in a professional studio. In this relatively small floor processor you will find practically everything that a modern guitarist needs. Countless effects, digital simulations of guitar amplifiers and cabinets, and unlimited possibilities of combining and configuring them. It is also worth noting that all available sounds are at a very high level and even the most conservative lovers of analog sounds will be delighted.
Listen for yourself …