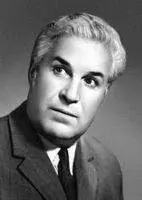 Timofei Ivanovich Gurtovoi |
Timofei Gurtovoi
Date of birth
23.02.1919
Date of death
10.03.1981
Profession
conductor
Country
the USSR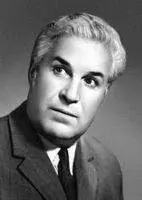 Soviet conductor, People's Artist of the USSR (1967). On the eve of the 50th anniversary of the Soviet state, musicians from all the republics of our country demonstrated their achievements in Moscow. Among the performances of Moldovan artists, the concerts of the symphony orchestra of the republic were especially successful, which showed significant creative growth, performed several interesting programs. It was then that the chief conductor of the orchestra, Timofey Gurtovoy, was awarded the high title of People's Artist of the USSR.
Almost the entire creative path of the musician is connected with Chisinau. Back in 1940, he became a student at the conservatory here. (In the 30s, Gurtovoy lived and studied music in Odessa.) But the war interrupted his studies; he defended his homeland from fascist invaders with weapons in his hands. Next to the awards for services to Soviet art on Gurtovoy's chest are orders and medals received by the warrior for heroism in the fight against the enemy. And after the victory, he is back in his native Moldova. After completing his education at the Chisinau Conservatory (1946-1949), Gurtovoi began working at the Moldavian Philharmonic and the Conservatory. As an orchestra conductor, he also served as artistic director of the Philharmonic (1951-1953). Since 1953 he has been the head of the Moldavian Symphony Orchestra. Under his direction, for the first time, many fundamental works of world classics, as well as compositions by Soviet authors — D. Shostakovich, T. Khrennikov, A. Khachaturian, G. Sviridov, A. Eshpay, K. Pankevich, E. Mirzoyan, O. Taktakishvili were performed in Chisinau and others.
Practically everything that has been recently created by modern Moldavian composers in the symphonic genre was presented to the audience by T. I. Gurtov. Since 1949, the conductor has been teaching at the Chisinau Conservatory (in 1958 he received the title of associate professor).
L. Grigoriev, J. Platek, 1969