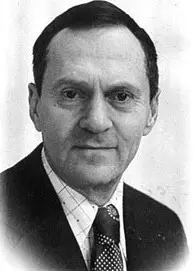 Israel Borisovich Gusman (Israel Gusman) |
Israel Gusman
Date of birth
18.08.1917
Date of death
29.01.2003
Profession
conductor
Country
the USSR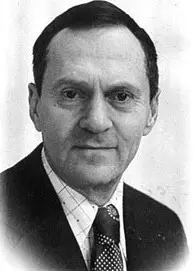 Soviet conductor, People's Artist of the RSFSR. Recently, the Gorky Philharmonic has become one of the best in the country. The city on the Volga was the ancestor of the festival movement. The Gorky festivals of contemporary music were significant events in the musical life of the Soviet Union. One of the initiators of this – a wonderful undertaking – is an experienced musician and energetic organizer I. Gusman.
For many years, Guzman combined his studies with work. He combined his studies at the Gnessin Technical School with work in the symphony orchestra of the Moscow Philharmonic (1933-1941), where he played percussion instruments and the oboe. Then, becoming a student at the Moscow Conservatory, from 1941 he mastered the art of conducting under the guidance of professors Leo Ginzburg and M. Bagrinovsky. During the Great Patriotic War, Guzman studied at the military faculty of the conservatory. Later he was in the army, led the front-line brass band of the 4th Ukrainian Front, as well as the Carpathian Military District. In 1946 he was awarded the fourth prize at the All-Union Review of Young Conductors in Leningrad. After that, Gusman headed the Kharkov Philharmonic Symphony Orchestra for about ten years. And since 1957, he has been the chief conductor of the symphony orchestra of the Gorky Philharmonic, which has recently achieved significant creative success.
Possessing a wide repertoire in both classical and contemporary music, Guzman regularly takes part in various festivals, decades, and composer forums. Among the conductor's major works are Bach's Matthew Passion, Haydn's The Four Seasons, Mozart's, Verdi's and Britten's requiems, all Beethoven's symphonies, Honegger's Joan of Arc at the stake, and Prokofiev's Alexander Nevsky from Soviet music, Shostakovich's Thirteenth Symphony, Pathetic Oratorio, Sviridov's Poem in Memory of Sergei Yesenin and many other compositions. Most of them sounded in Gorky under his direction. Guzman constantly performs in Moscow. The Queen of Spades was staged at the Bolshoi Theater under his direction. Being an excellent ensemble player, he performs with leading Soviet and foreign performers. In particular, he was I. Kozlovsky's partner during his concerts in the 60s.
L. Grigoriev, J. Platek, 1969